A very racy Porsche Cayman coupe, seen in the great city of Shenzhen in Guangdong Province by reader Josh F., thank you for the pictures! The good vehicle was pimped the max, painted in fiery red and fitted with a fatass body kit. Black racing stripes start on the front lip and continue all the way over the roof.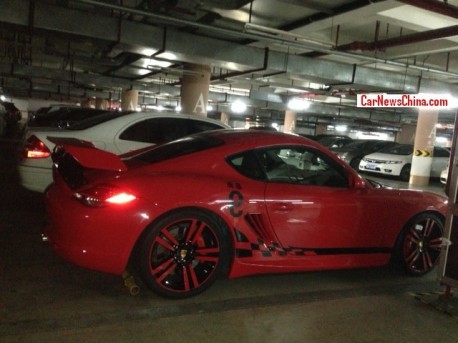 Alloys are painted in red with some black accents for contract. Big wing at the back very good. Stickers however are slightly questionable, inspired by the equally questionable stickers on the Porsche 997 911 GT RS, for speed however they will do wonders without a doubt!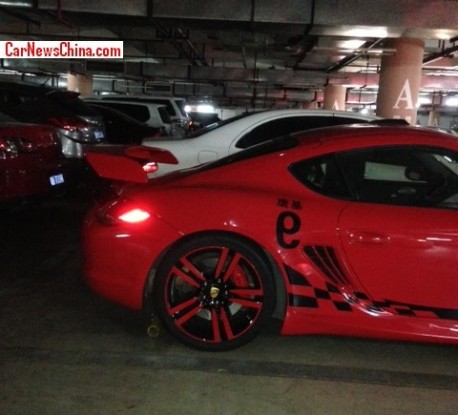 The mirrored nine is distractingly surprising. The Porsche Cayman is the fourth-most popular Porsche in China, after the Cayenne, Panamera and 911. Price starts at 687.000 yuan or 112.000 USD. Time now, for our Famous China-Porsche Cayman Collection™: giant wing, matte-lime green, wedding car , white with black alloys, 911, matte black, and pink.