The Haval H8 SUV has been launched on the 2013 Guangzhou Auto Show in China and at the same time on the Chinese auto market. Price starts at 201.800 yuan and ends at 236.800 yuan, making the H8 not only the largest but also the most expensive vehicle in the Great Wall Haval range.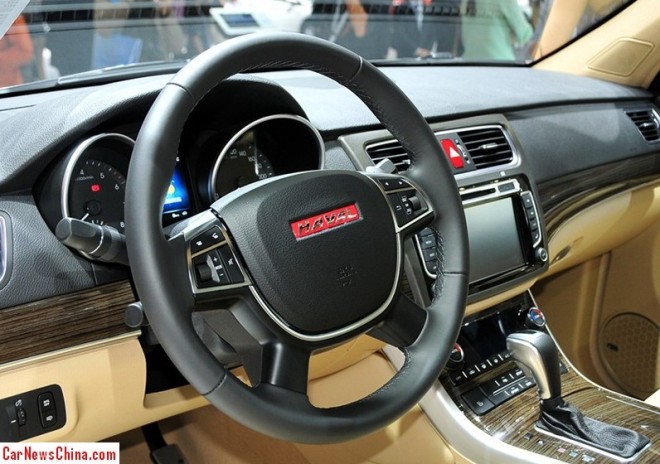 The Haval H8 will be powered by a brand new 2.0 turbo with 218hp and 324nm, mated to a 6-speed automatic.
The engine is the strongest power plant in the whole Great Wall empire, and one of the strongest engines ever build by a local Chinese automaker. However, the Haval H8 will soon be surpassed by the even bigger and even stronger Haval H9 that will arrive sometime next year.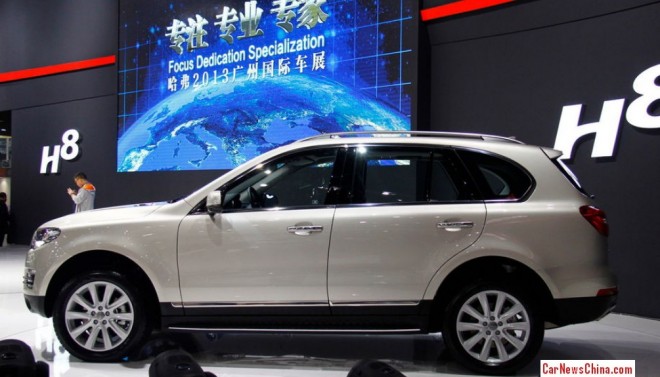 Size: 4806/1975/1794, wheelbase is 2915. Chassis: uni-body. Suspension, front: double-wishbone independent, rear: multi-link independent. Drive train: 4×2 or 4×4.
The Haval H8 was born on the April 2012 Beijing Auto Show as the Great Wall Haval H7 concept,  the production version debuted on the Guangzhou Auto Show in December 2012, called Great Wall Haval H8. That car is now the Haval H8 after Great Wall decided to turn Haval into a separate brand. The H7-name will live on and will be used for another Haval SUV.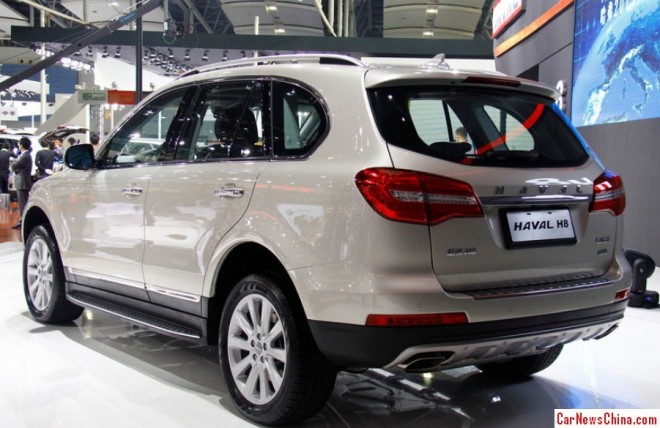 Very clean design although not overly exciting. The Haval H8 will be exported as well, to markets as far as Australia, Europe, North Africa, Russia, and the Middle East. Great Wall recons the Haval H8 will be its most profitable export product. The current export range consists mostly of low-spec pickup trucks and cheaper SUV's with much lower margins. The H8 will bring in cash, or so Great Wall hopes.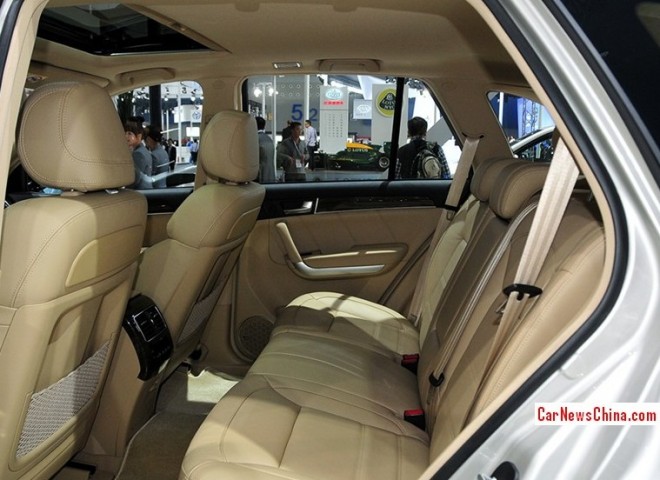 Top-spec variants will get tray tables and TV-screens.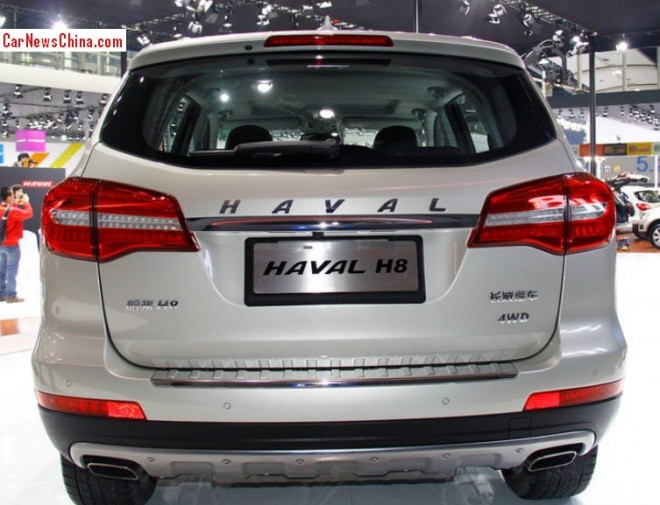 No misunderstandings, this is the Haval H8.