An almost perfect Peugeot 505 SX sedan, Spotted in China in the Fangzhuang area in Beijing. The vehicle was parked in the middle of a small public park but nobody seemed to care. A vintage Peugeot is indeed more beautiful than yet another tree. The 505 was still used as a daily driver, very clean, and well maintained.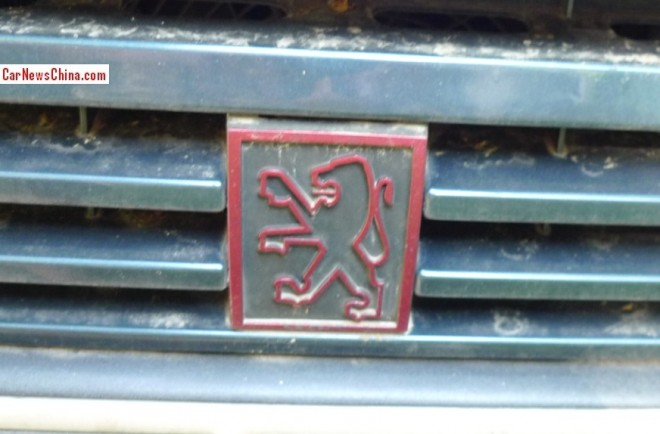 The Peugeot 505 sedan was made in China from 1990 to 1997 by the Guangzhou-Peugeot joint venture. The company was founded in 1985, which made Peugeot one of the first foreign car brands to enter the Chinese market. Sales were brisk in the beginning but the good times ended in 1997 when the joint venture was disbanded after disagreements between the partners over new investments.  In those 12 years the joint venture only manufactured three vehicles: the 505 sedan, the 505 wagon, and the 504 pickup truck.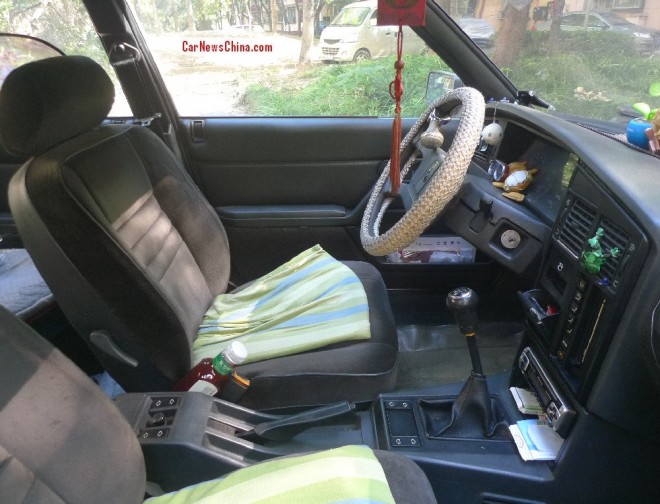 The SX was the top spec 505 in the Guangzhou-Peugeot range. It came with extra thingies such as sporty red badges, a large wing on the back, racy alloys, and an extra luxurious interior. the interior of the Fangzhuang car seemed in very good shape. Seat covers are original, plastic shines strong, and all buttons are in place. Sadly, the radio is cheap early-2000's after market. Seat pillow and steering wheel cover are after market as well but look very old, likely period stuff!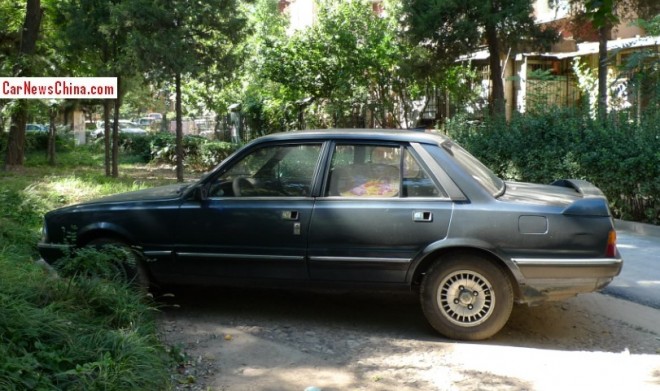 Peugeot stands peaceful in park. The China-made Peugeot 505 was powered by a 2.0 liter four-cylinder petrol engine with 105hp, good for a claimed top speed of 167km/h and a 0-100 in 14 seconds. How many 505's were manufactured is as usual very unclear, in those days nobody in China cared much about sales numbers, but most estimates sat at least a 100.000. Today only very few are left alive, and even fewer in good condition. We met only two other examples: a silver 505 in Urumqi, another SX in Beijng, and a racing 505 SX2 in Beijing.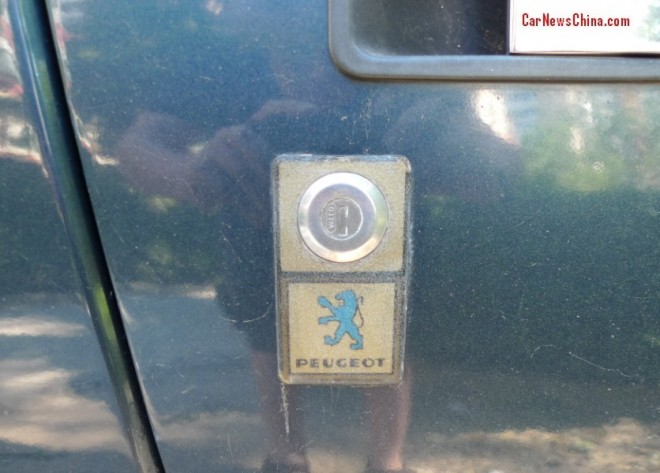 Beautiful detailing at the door lock!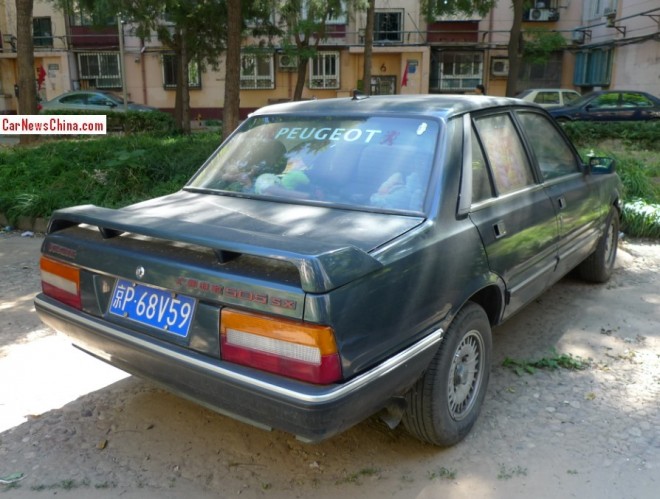 Sticker on window seems period as well. Alloys and wing are period-standard. Chrome was still shiny. No rust at all. The owner of this old Peugeot clearly loves his car a lot.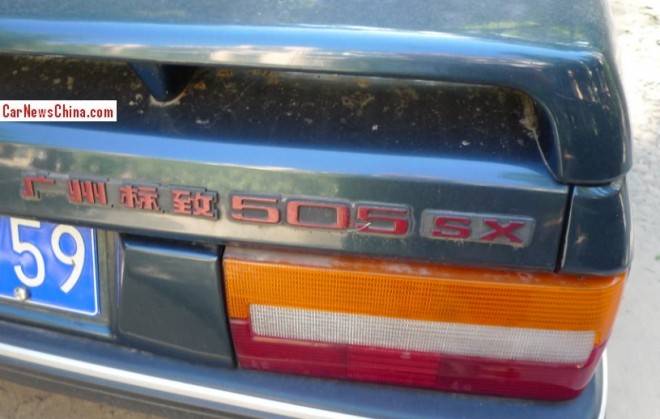 Badge in sporty red again. Characters 'Guangzhou Peugeot'.
A fantastic French vehicle in Fangzhuang, may she ride the streets of the Capital for a many years to come!
---