A wondrous white BMW M3 Coupe, Spotted in China in the Lido area in Beijing. The license plate reads YM399 and that is one of the best license plates we have seen on a BMW M3 in China. The beastly Bimmer was sexed up further by tinted windows and incredible coolio 12-spoke matte black alloys.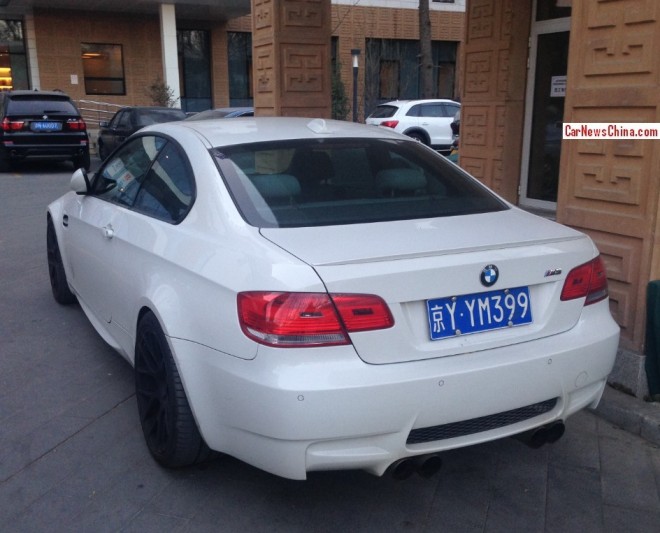 The fantastic E92 BMW M3 coupe is powered by a screaming 4.0 liter V8 engine with an output of 420hp and 400nm, good for an unlimited top speed of 290km/h and a 0-100 in 4.6 seconds. So much speed needs a good license plate! The E92 was and is one of the most popular performance cars in China, and the new M4/M4 is eagerly awaited.
Time now, for our Extremely® Famous China BMW M3 Collection™: Carbon Edition, double wing, licensed E93 Convertible (522M3), E46, matte dark blue, shiny green, with hot redhead, with friends at the karaoke bar, Bling, license (M3246), body kit,  license (908M3), mint green, baby blue, E46 Convertible, Bling Convertible, shiny blue, matte black, and completely mad.
---