A very fashionable Volkswagen Beetle, Spotted in China in the great city of Chengdu in Sichuan Province. The good Volkswagen was fitted with a custom made Pink interior, inspired by the Chanel CC jewelry brand. The dashboard and door strips are in shiny Pink, the CC floor mats in Pink, and the center console is dressed up with several dolls and crystal ornaments.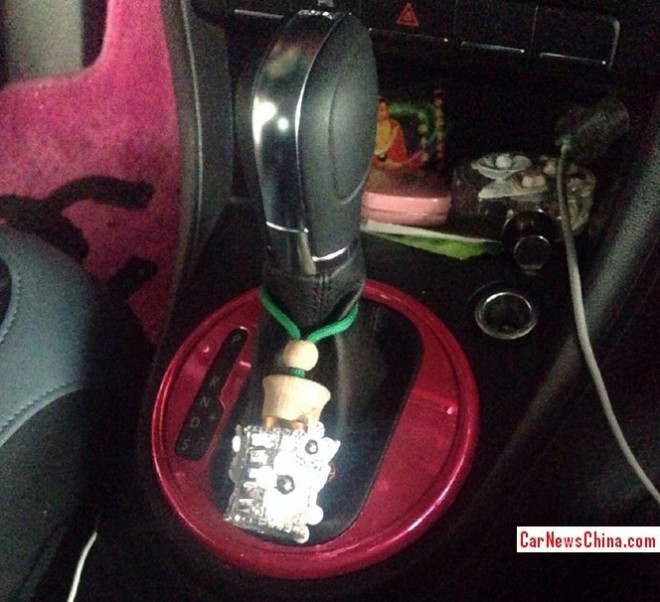 A shiny Pink plate around the gear lever. This particular crystal ornament is an air refreshener.  In the storage area lies a Pink tin box and a picture of Buddha. Great work.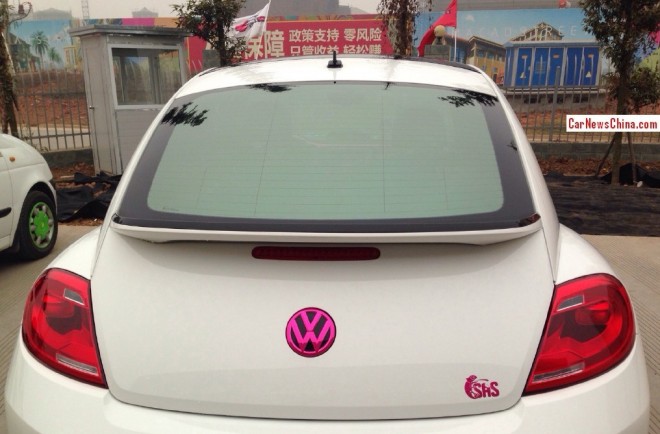 The exterior is less spectacular, with only shiny Pink Volkswagen badges and a pinkish SHS sticker.
Price of the Beetle starts at 198.800 yuan and ends at 314.800 yuan. This Pinkfied example is only the first modified example of the current Beetle we see, indicating sales are not very hot yet. Engines: 1.2 TSI and 1.4 TSI. Time now, for our Famous China Beetle Collection™: low rider, Pink, Leopard, matte pink, Minnie Mouse, pink, and Lucky Star.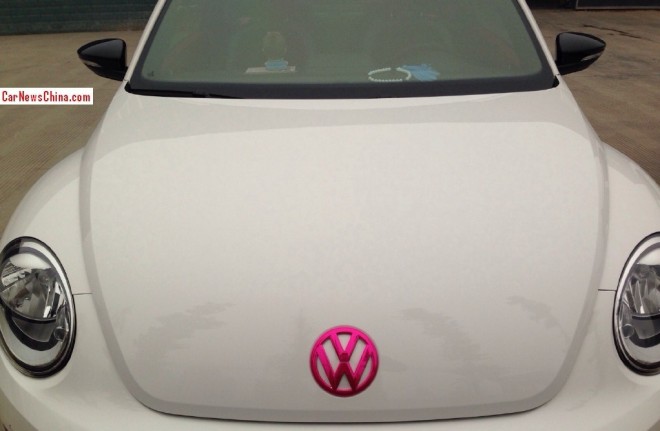 ---