A very rare and very special vehicle, Spotted in China just outside the fourth Ring Road in Beijing. This is a Sanxing G-Star MPV, based on the third generation Chrysler Voyager. The G-Star was manufactured by a company called Guangdong Sanxing Auto from the great city of Zhanjiang in Guangdong Province.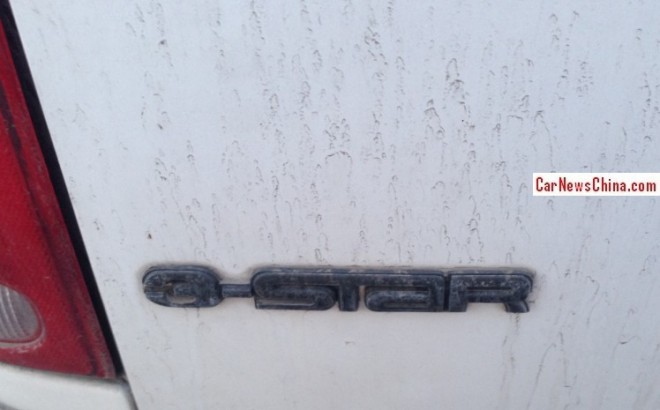 The company used a loophole in Chinese import laws in the early 1990's. At the time import taxes on imported cars were extremely high, up to 200% or more. However, taxes on imported parts were very low. Creative Chinese companies in Guangdong saw an opportunity…
This is how it worked: a foreign car company would establish a small joint venture in Guangdong Province where economic-law enforcement was virtually non-existent. The joint venture would then set up a factory, import parts from abroad, and make cars in China. A fine solution, no high import tariffs and thus a cheaper car to sell.
Sound very legal, and it was, kind of… But! The 'parts' that were imported were in fact basically complete cars, with only things like the wheels, mirrors or windscreen-wipers missing. These would be installed in the 'factory', and this was enough for the Guangdong authorities to stamp the car as 'Chinese'.
In the late 1990′s the scheme included at least15 foreign automakers, including Citroen. The central government in Beijing got enough of it and killed the whole thing in 1999.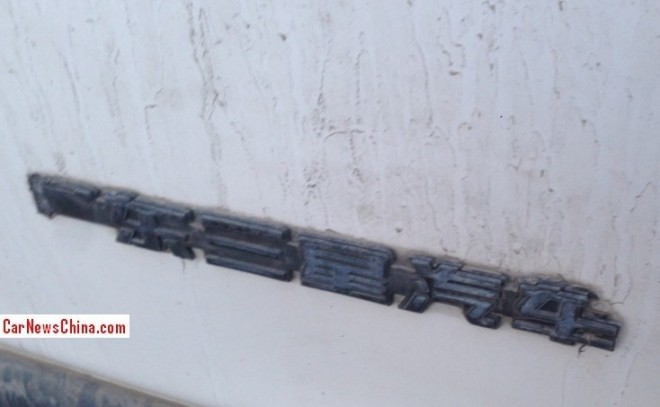 Guangdong Sanxing Auto called Chrysler in 1993 and asked whether they could buy large numbers of Voyagers for (re)assembly in China. Chrysler knew very well what was going on but agreed nevertheless, undoubtedly happy with the extra cash. Chrysler however insisted the vehicles had to be rebadged and the Chinese agreed. The Sanxing Voyagers only wear the Sanxing name and, sometimes, Sanxing badges.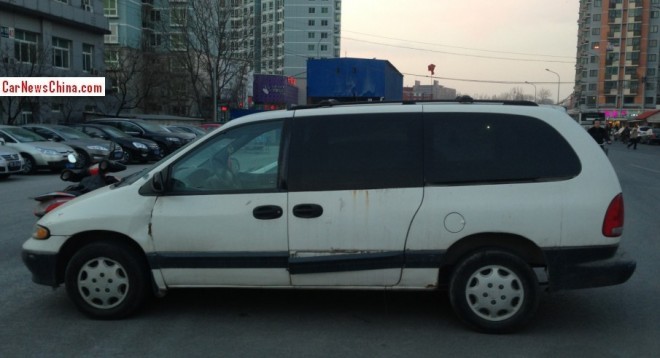 Sanxing Auto 'manufactured' the second generation and the third generation Voyager. Production of the second generation ended in 1996. Production of the third generation ended in 1998 when the factory was closed down by central authorities accusing the management of 'smuggling' and 'bribery'.
In 2007 the Chrysler Voyager returned. The fourth generation was manufactured in China from 2007 until 2010 in a small and completely legal joint venture with SouEast Motors. The also produced the Dodge Caravan, and the old Dodge website still online. Today, the Chrysler Voyager is imported into China.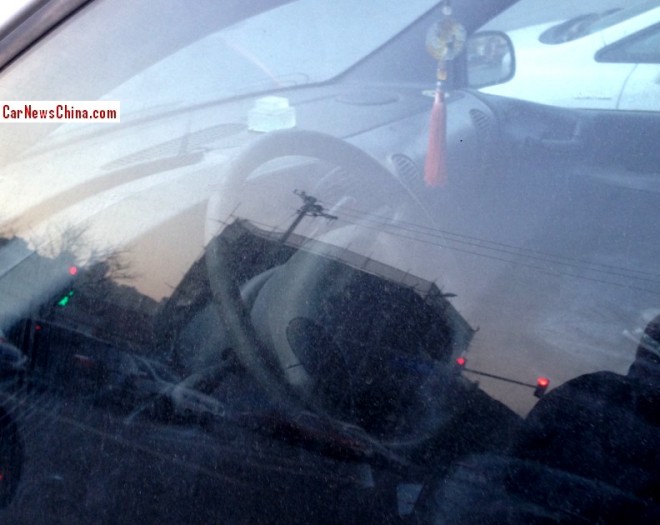 Most of the Sanxing Voyagers stayed down south in Guangdong and surrounding provinces. This is the very first example I see in Beijing. The vehicle looked rather sad, clearly in need of lots of love and maintenance. But I guess it doesn't get much of either, anymore.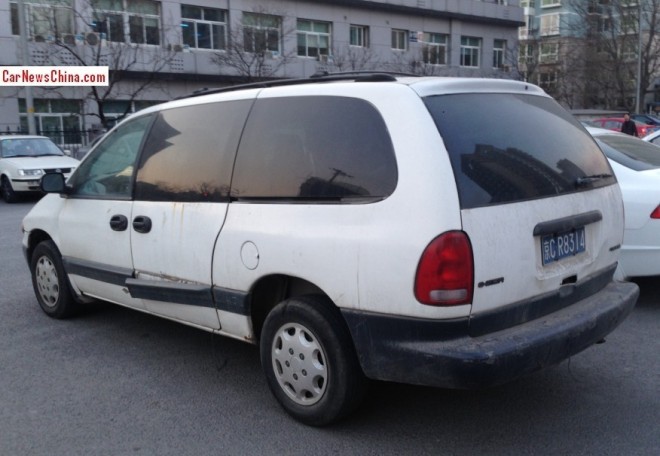 License plates are period, indicating this Sanxing is in Beijing since the 1990's.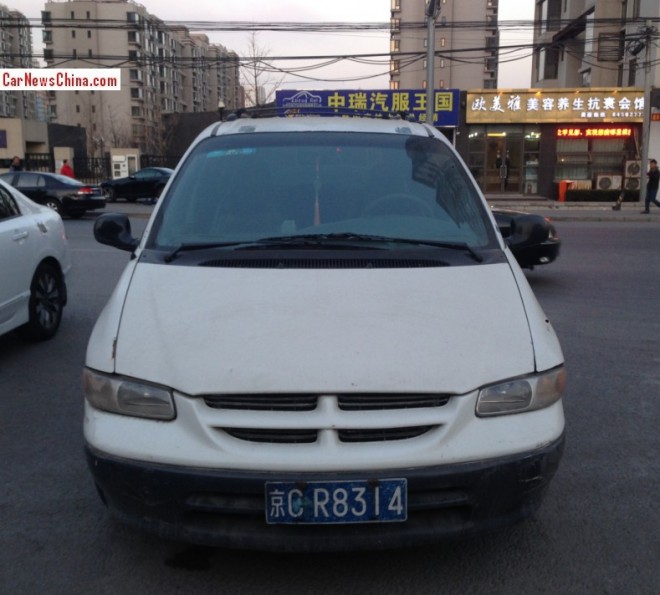 It is not a Chrysler.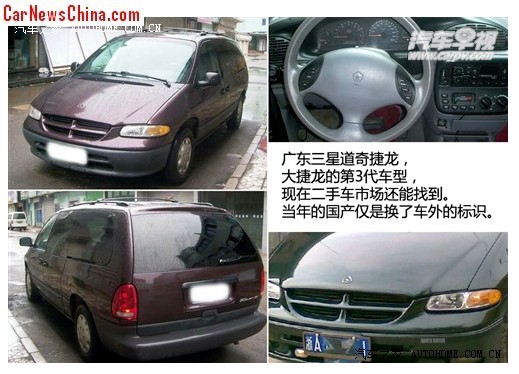 A wine red example with Sanxing badges on the body, but with a Chrysler badge on the steering wheel! Guess they forgot to remove that one…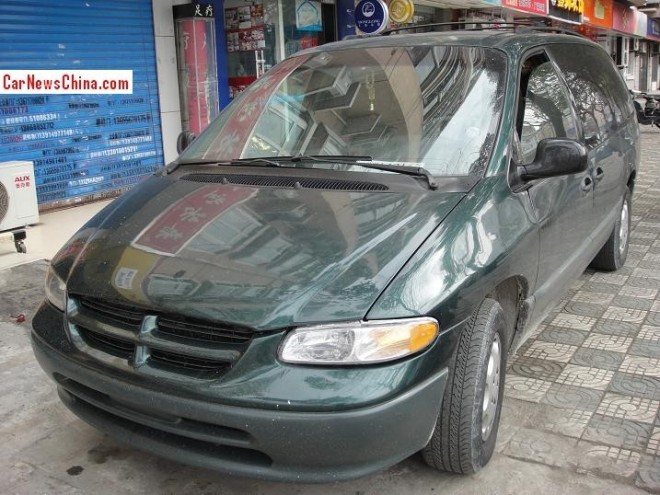 A very clean green example without badges.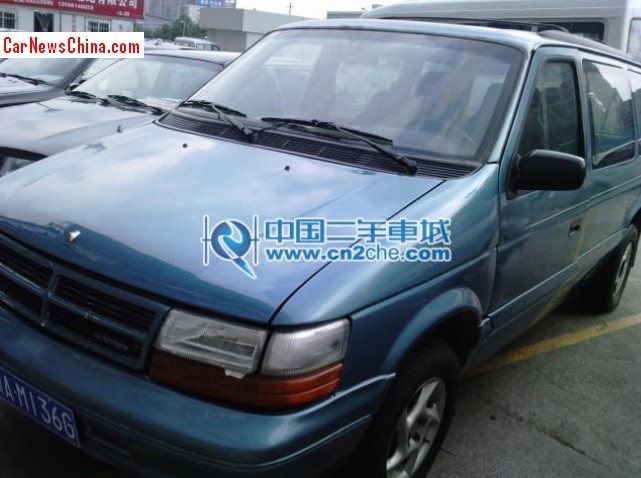 A second generation Sanxing Voyager.