This is the new Beijing Auto E-Series Cross, a crossover based on the Beijing Auto E-Series hatchback. The E-Series Cross will debut on the 2014 Beijing Auto Show next month and launch on the China car market in the second half of this year. The Cross got the typical cross treatment with extra plastic around the bumpers and wheel arches, black detailing here and there, skid pads under the bumpers, a roof rack, and funky stickers.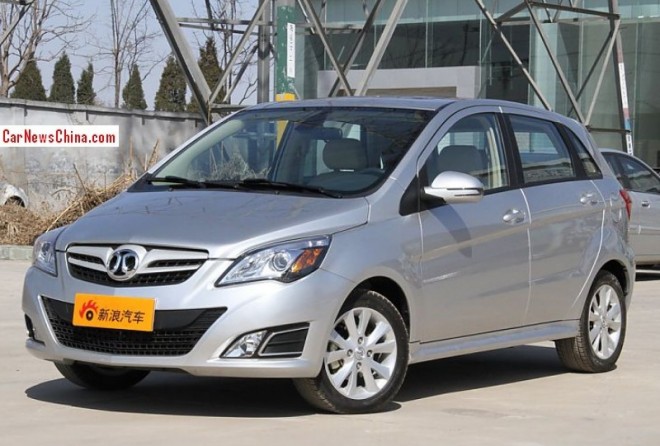 This is the standard Beijing Auto E-Series hatchback, based on the original Smart FourFour and design-wise inspired by the old Mercedes-Benz B-Class. Price starts at 58.800 yuan and ends at 87.800 yuan. The 1.3 and 1.5 liter petrol engines are sourced from Mitsubishi and were also used to power the Smart FourFour and its sister car the Mitsubishi Colt. In China, no platform or engine ever needs to die…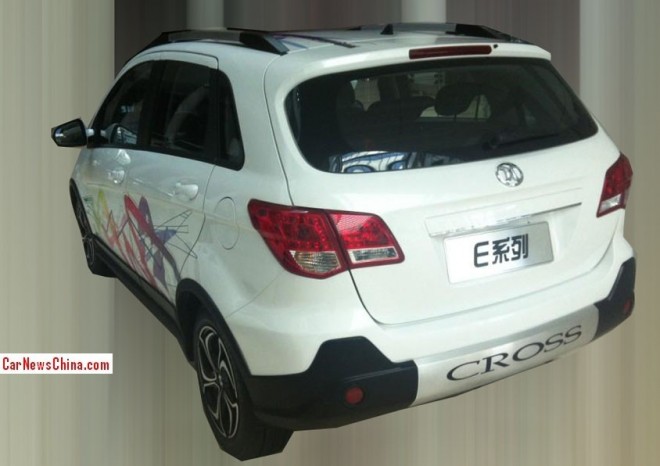 'Cross' is says loudly, so we know what it is. Price is expected to start around 65.000 yuan.