This is the new JAC iEV5 EV, seen on the JAC booth in the exhibition hall of the 2014 Beijing Auto Show where it will officially debut tomorrow. The JAC iEV5 might look like a concept car but it is very real, it will be launched on the China car market in the second half of 2014.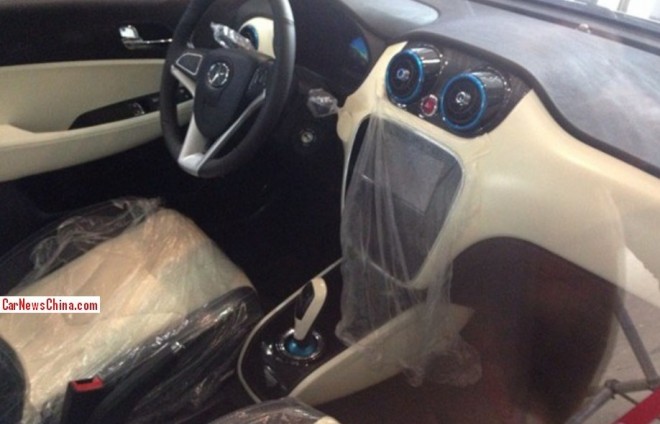 Interior very tech-ish with blue dials, blue detailing, a large screen, and a streamlined gear lever sitting on a blue ball.
The JAC iEV5 is powered by an electric motor that will propel the vehicle to a top speed of 120km/h. Range will be 200 km. Price will start around 200.000 yuan, but green-car subsidies will bring that down to about 130.000 at the dealer.
The JAC iEV5 will be positioned above the recently launched JAC iEV4, which has a top speed of 95 km/h and a range of 160 kilometer. JAC is so far the only Chinese automaker that is offering two full-electric cars in its passenger car line-up. Even better known BYD only got one, and most of the others got exactly zero.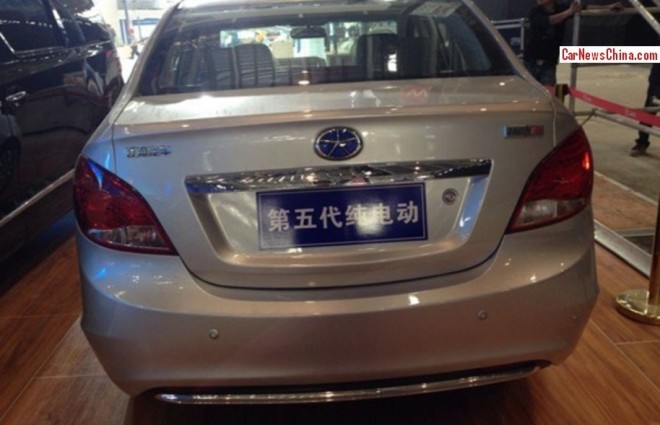 ---