A very flashy Buick Excelle XT, Spotted in China in the great city of Shanghai by Reader Anonymous, thank you for the pictures! The excellent Excelle is wrapped in manic matte glitter purple wrap, and further prettied up by an extra shiny grille, extra shiny chrome around the windows, darkened windows, a body kit with a Pink front lip, ans sporty shiny chrome 10-spoke alloys.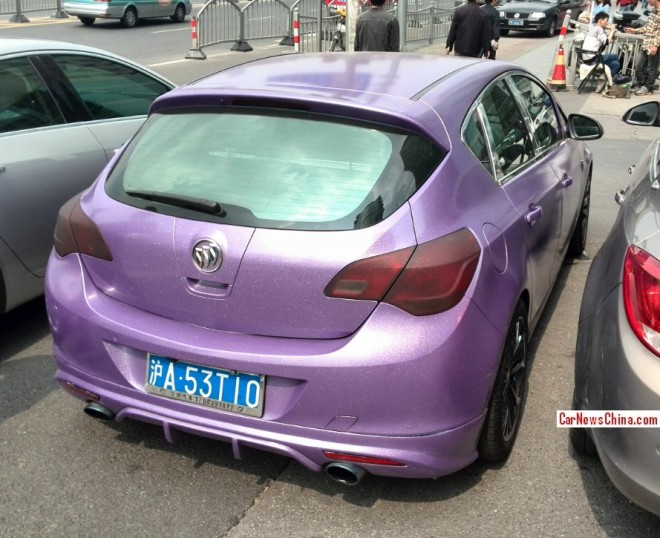 The vehicle seems lowered a bit as well. Two exhaust pipes and a diffuser. Matte red rear lights. Check that wrap from up close: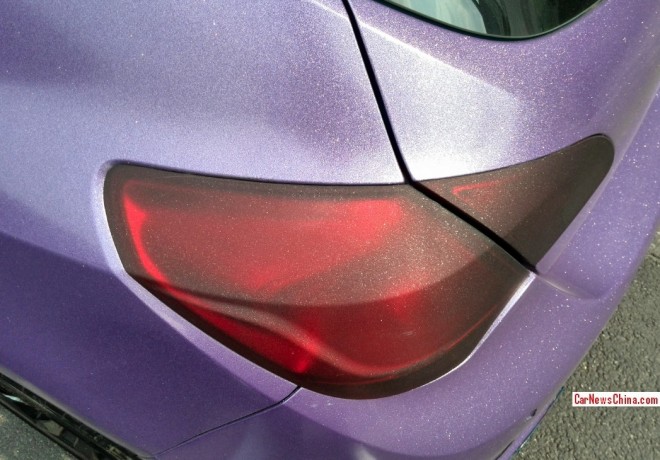 Just beautiful. Glitter evenly spread over purple. Must be great to see this Buick at night!
The Buick Excelle is manufactured in China by the Shanghai-GM joint venture. It is basically a rebadged Opel Astra hatchback with a bit more luxury. Price starts at 129.900 yuan and ends at 187.300 yuan. Engines: 1.6, 1.6 turbo, and 1.8. The Excelle XT is not very popular for customizing, we only saw three specials so far: low rider, matte orange, white-black.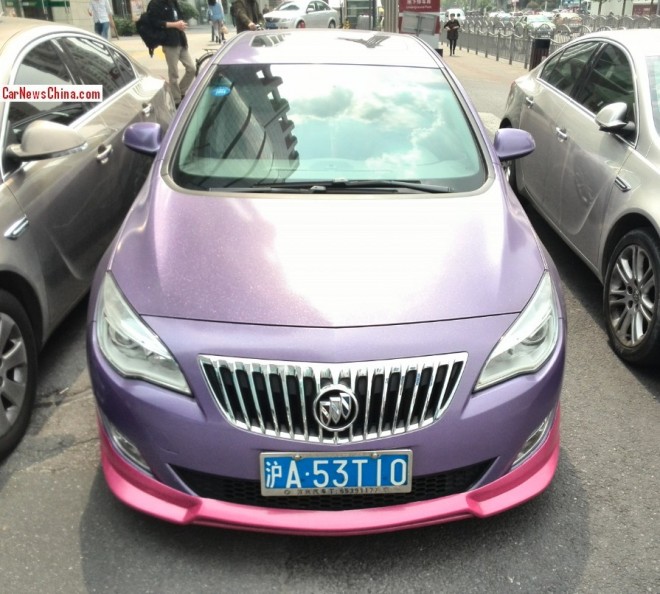 Matte purple and chrome and Pink go together well, as this Buick proves.
---