A crazily beautiful Cadillac Brougham stretched limousine, Spotted in China on the Beijing Tuning Street. The Cadillac Brougham was manufactured from 1987 until 1992 with a facelift in 1990, this is a facelifted car. The Brougham was never officially exported to China so how this monster ended up in the capital is somewhat of a mystery. This stretched limo is only the second Brougham we meet in China, after a white 5.0 sitting among friends.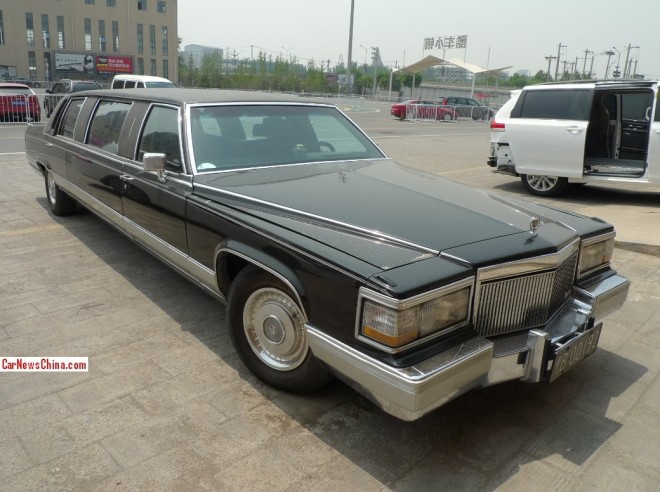 The brilliant Cadillac was in absolute top condition, ready to win whatever beauty car contest. Paint was perfect, chrome shiny, all parts in one piece, no rust at all, and manically clean. The Brougham stretched limousine is in many ways a symbol of the wild late 1980's when money was plenty and nobody cared about tomorrow. The stretched Brougham figured in many a movie including the iconic film Wall Street by Oliver Stone, where the evil trader Gordon Gekko gets chauffeured around New York in a Brougham, while cooking up corporate raids.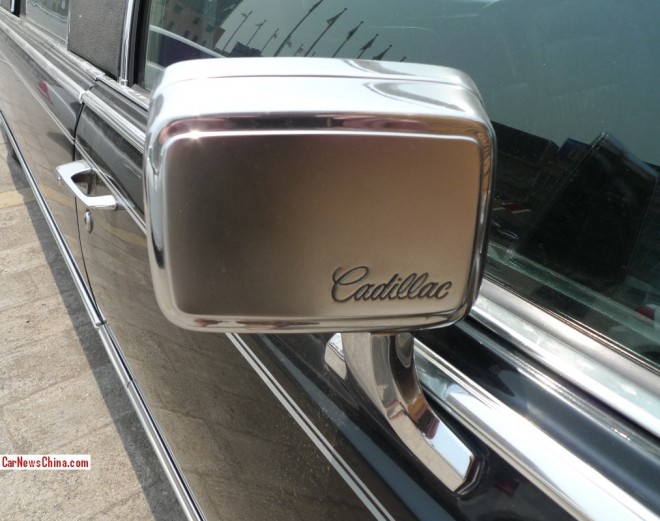 Such an eye for detail, this beautiful mirror is simply a piece of art.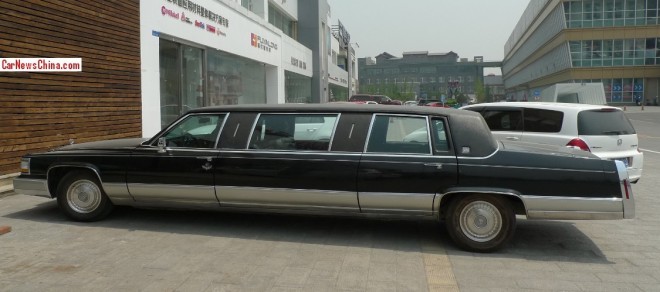 The limousine is stretched by about 1.5 meter. Windows are clear which is exceptional for this kinda cars where the windows are usually very dark to protect the wealthy passengers from the prying eyes of the plebs. The Brougham was available with a 5.0 V8 or a 5.7 V8. This limo got the 5.7 under the endless bonnet, good for 190hp and 320nm, which seems only just enough to move this machine forwards. But then again, who wants to go fast in one of those?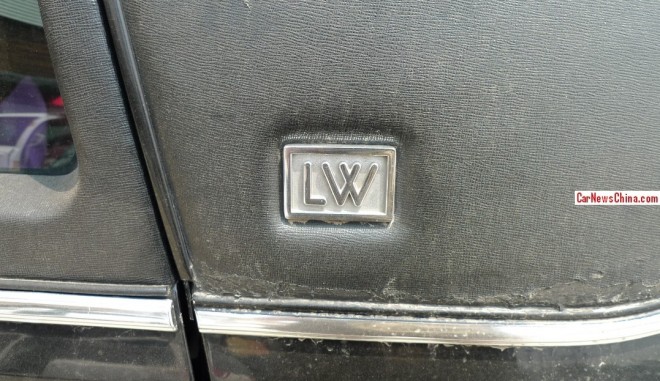 Thanks to commenter Bruce Boillotat we know: "LW Limousine Works or LimoWorks from Barrington IL, connected to the MegaDealership MotorWorks. The original Owner was Matthew Baines who started his career in the Limo business with Earl Moloney of Maloney Coachworks in Chicago IL." That was with our story on the Fleetwood stretched limousine., which I found on the tuning street as well. Somebody has been buying LW cars for China…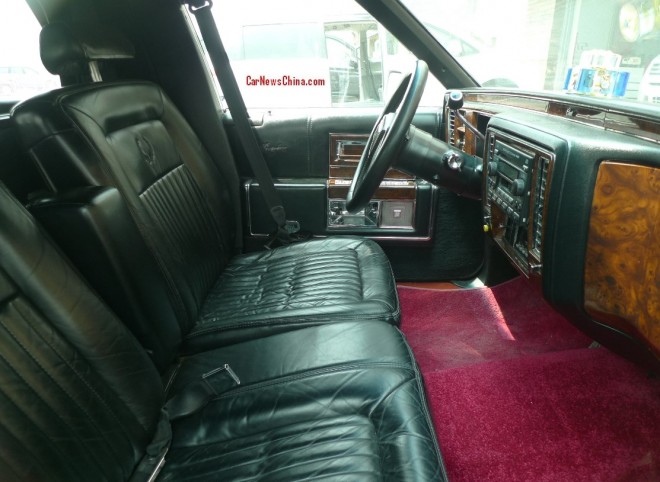 The interior was in perfect shape as well, although the leather was slightly worn. Red carpets are a Chinese addition. Dash made out of black plastic and wood, fully loaded center console, no center tunnel, because this is an 1980's American car!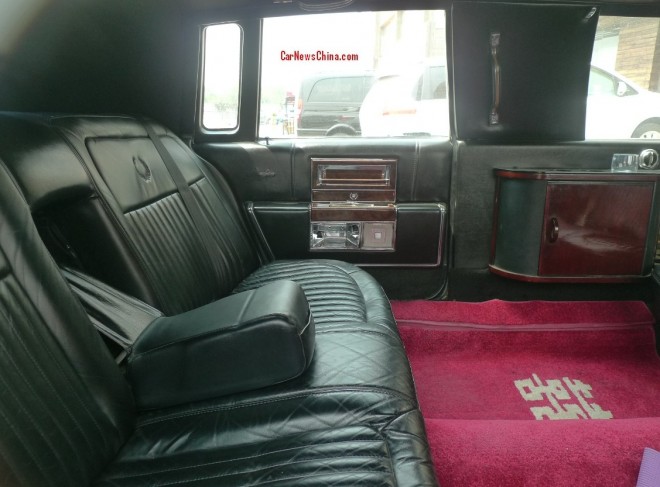 The rear bench looked all right as well. Note red carpet with the Chinese character symbolizing marriage, indicating this limo is a wedding car. Well, how could any marriage possibly start better than with a ride in this Cadillac!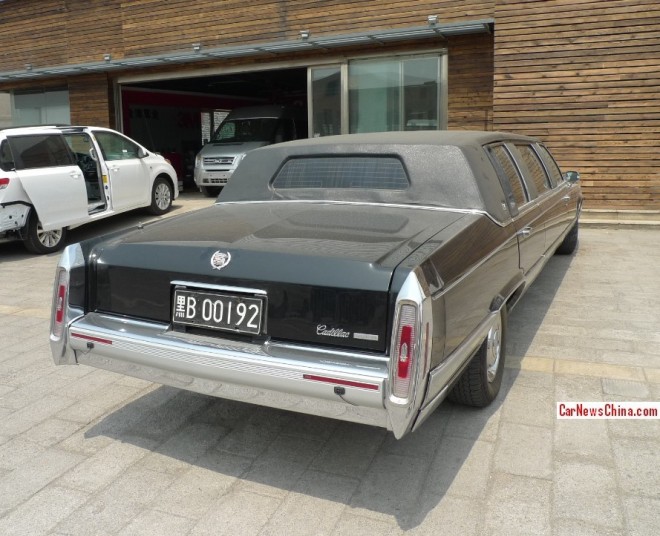 Small rear window in true limousine style. Tons of chrome for the bumper and tail fins. License plate is an oldie from Heilongjiang Province up north east, black color indicates it was once owned by a foreign-funded company. This all might mean this crazy Cadillac has been in China from the 1980's on! What a car.