A very streamlined Ford Taurus GL sedan, Spotted in China in the Fangzhuang Residential Area in Beijing. The vehicle was painted in green and looked reasonable well for its age. The third generation Ford Taurus was manufactured from 1996 until 1999 with a facelift in 1998, this is a pre-facelifted car.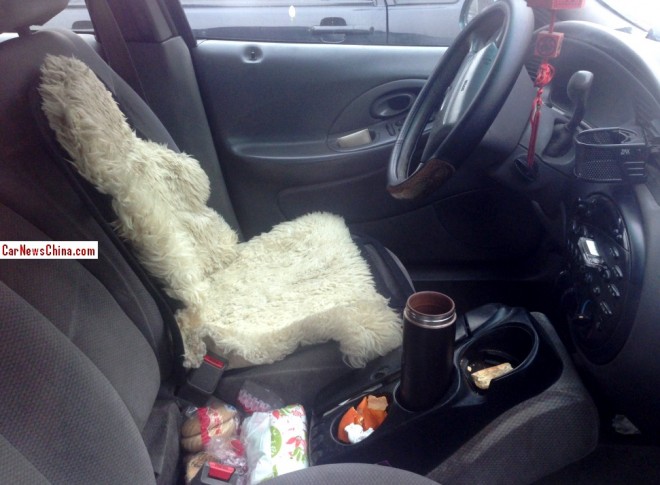 Typical 1990's interior with a the oval-theme continuing on the doors and dashboard, the latter centered around the 'Integrated Control Panel' that houses the cassette player and basically all the other buttons.
The Ford Taurus used a rounded, oval-inspired design that cause a lot of controversy when it debuted in late 1995. The design was a response to the successful 1993-1997 Chrysler Concorde. Sadly, the Taurus proved a bit too much for the market and was cancelled after a production run of only three years.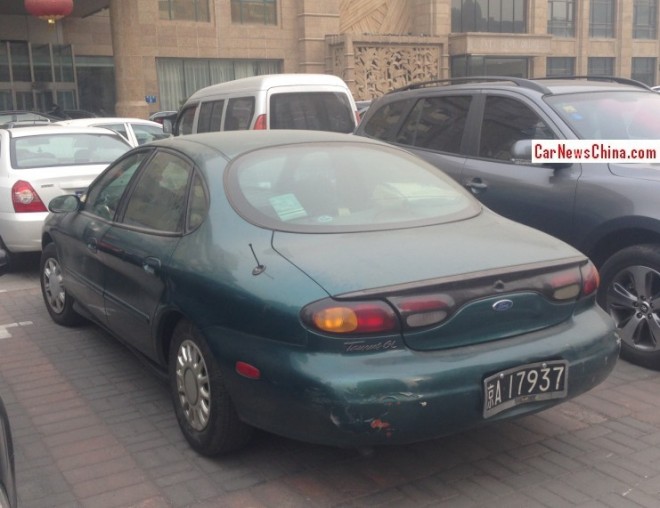 Small license plate area indicates this once was an U.S. car. Black license plates indicates this once was a car owned by a foreign-owned company, which were allowed to import their own cars in the 1980's and 1990's. The 'GL' was the entry-level Taurus, powered by a 3.0 Vulcan V6 with 145hp and 230nm, mated to a 4-speed automatic. The third generation Ford Taurus is a very rare car in China, we only met one other example before; a white faclifted LX with diplomatic license plates.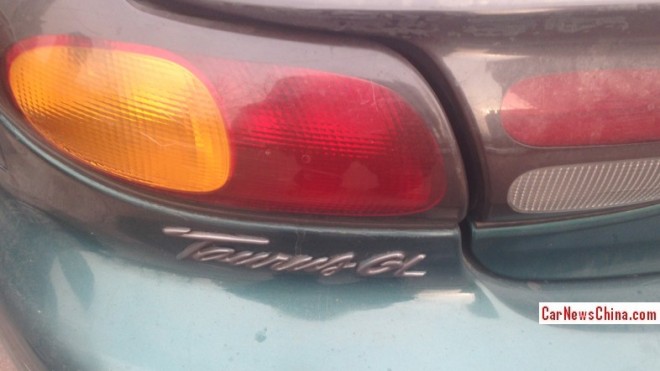 The Taurus GL.
---