This is the new Venucia e30 EV, ready for its launch on the China car market in September. Venucia is a sub-brand of the Dongfeng-Nissan joint venture, and the Venucia e30 is based on the Nissan Leaf. This makes Nissan the first automaker to launch a fully modern EV under a sub-brand in China. Other automakers, most notably Volkswagen with Kaili and BMW with Zinoro, prefer to work with outdated technology.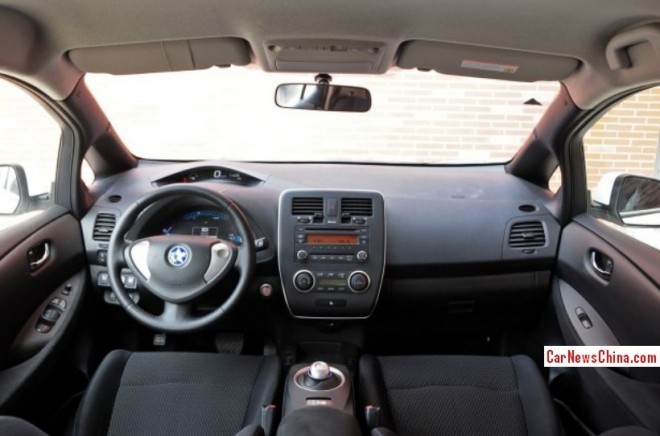 Based on the Leaf but the materials seem t0 be of a cheaper kind.
Power train is the same as in the Leaf: an electric motor with 110hp and 280nm. Top speed is 144km/h and range is currently set at 180 kilometer, whereas the latest Leaf has a range of 200 kilometer.
Price will start around 400.000 yuan but green-car subsidies of central and local governments can bring that down to about 355.000 yuan.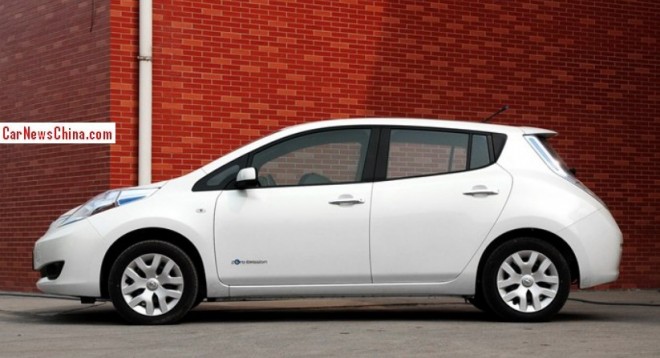 White color makes the e30 look even more smooth. Nissan takes the Venucia sub-brand very seriously, again unlike most other automakers who consider it all a burden. The sub-brands are more or less forced onto the joint venues by the central Chinese government in pursue of automotive technology.
Where other automakers are just pretending to setup a sub-brand Nissan saw an opportunity,  and actively built Venucia into a sales success. The Venucia e30 won't add much to that but will make the Chinese government very happy, and that is worth a lot as well.