A beautiful black Mercedes-Benz 320E sedan, Spotted in China in the Beijing Tuning Street. The vehicle was in a rather sad condition, dirty and dusty with deflated tires, but the paint was all right and there wasn't any visible rust, so the good Benz seems very savable, if somebody has a lot of time and a lot of money.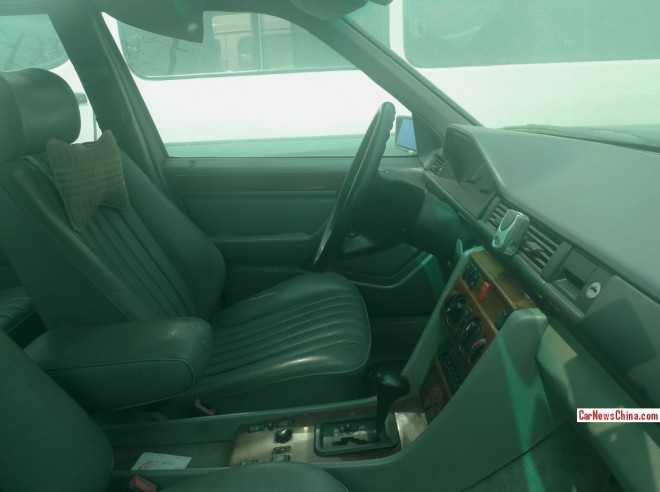 Interior very dusty again. Wood needs a good cleanup and leather needs to be replaced, but overall all right. note typical Chinese neck pillow on the driver's seat. Euro-spec seats are often too high for small Chinese drivers, with their head ending up below the head rest. The extra pillow fixes that problem.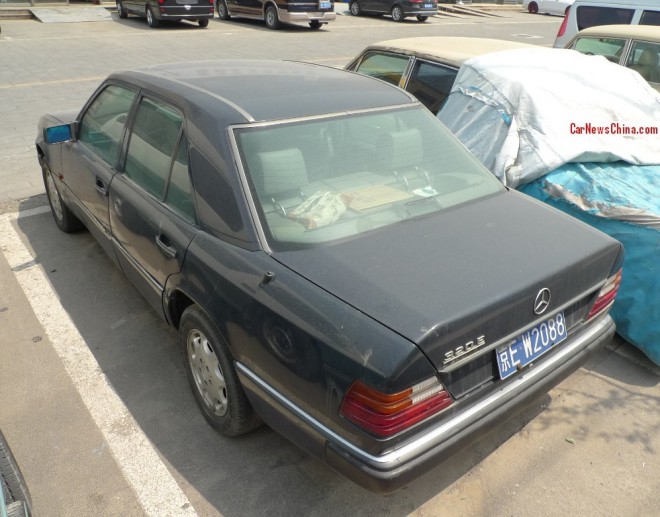 The Mercedes-Benz W124 is the most famous E-Class of all times, production started in 1985 and continued until 1996 with a facelift in 1993, this is a pre-facelifted car. The W124 was never officially exported to China so seeing one on the streets is a very rare pleasure. The 320E is powered by a 3.2 liter six-in-line with 217hp and 310nm, good for a speedy top speed of 243km/h and a 0-100 in 8.4 seconds.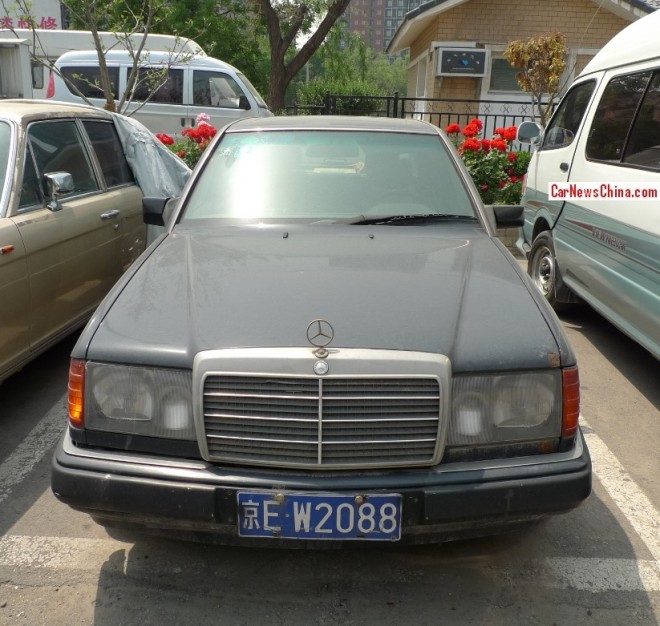 License plate is an oldie from the 1990's, likely been with the car from the very beginning.
Time now for our Famous China W124 Collection™: E280, 6-door limousine, black sedan, white estate, E320, estate, E220,  E220 no.2, and a 200.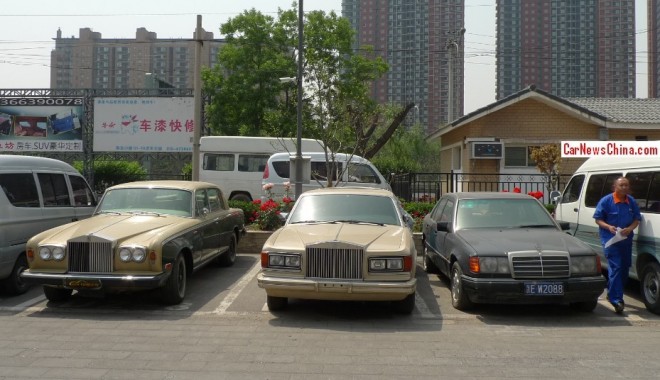 The Mercedes was parked next to a Rolls-Royce Silver Spirit  and a Rolls-Royce Silver Shadow.