A very stealthy-if-it-wasn't-so-big Audi A8L, Spotted in China in the Dongba area in far east Beijing. The badass limousine is wrapped in a matte black wrap and further dressed up with darkened windows, chromed mirrors, and racy tires with matte chrome ten-spoke alloys.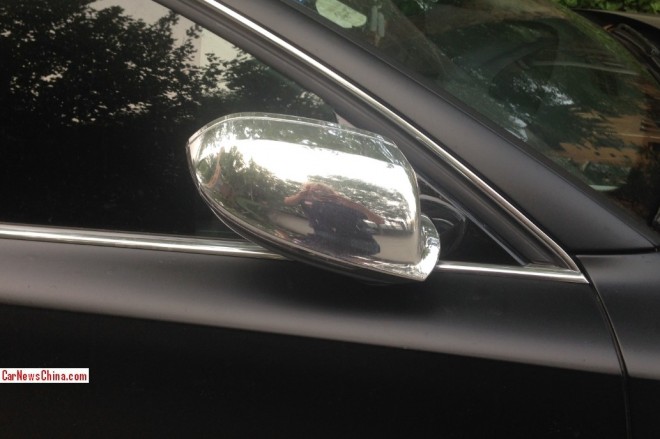 The chromed mirror is an impressive work of art. Shiny shining until the fin. The mirror matches with the chrome rim around the windows, and together they nicely contrast with the matte black body work.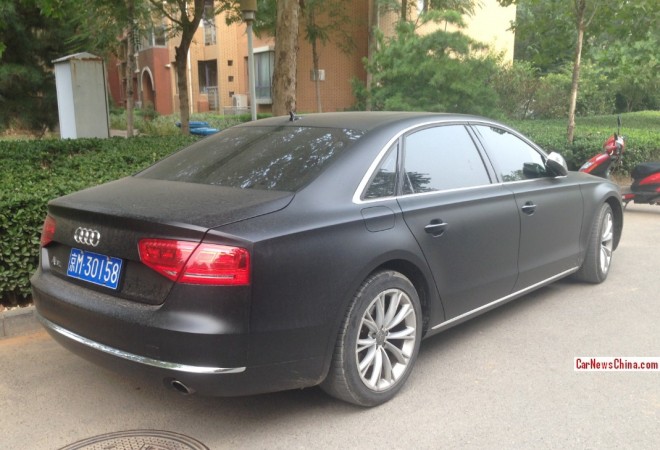 Chrome strips on lower bumper and below doors match with chrome mirrors and window rims. The wrap artists really did some designing here.
The Audi A8L is imported into China. The standard-wheelbase A8 is not available here. Price starts at 870.000 yuan and ends at 2.64 million yuan ($140.000 – 427.000). This particular car is only the second modified Audi A8L we see, but we did meet a lot of licensed examples.