A very red Beijing Auto Works Zhanqi BJ2033CHB1, Spotted in China in the Dongba area in the faraway eastern suburbs of Beijing. The good 4×4 is painted in Ferrari red and further sexed up by a Band of brothers sticker theme, a small bull bar with two fog lights, side bars, and four flood lights. The Jeep stickers on the bull bar and bonnet are not completely irrelevant.

Beijing Auto Works is a brand under the Beijing Auto Industry Corporation, or BAIC. BAIC had a joint venture with AMC and later with Chrysler, making the Cherokee and Grand Cherokee. The Zhanqi is based on the good old Beijing Auto Works BJ212, which was manufactured from 1965. For a short while in the 1980's the BJ212 was administratively moved under the joint venture so that it could earn some extra money, which it really needed in those early days. They even tried to make an army version with a American engine! This Zhanqi however, doesn't have any U.S. connection.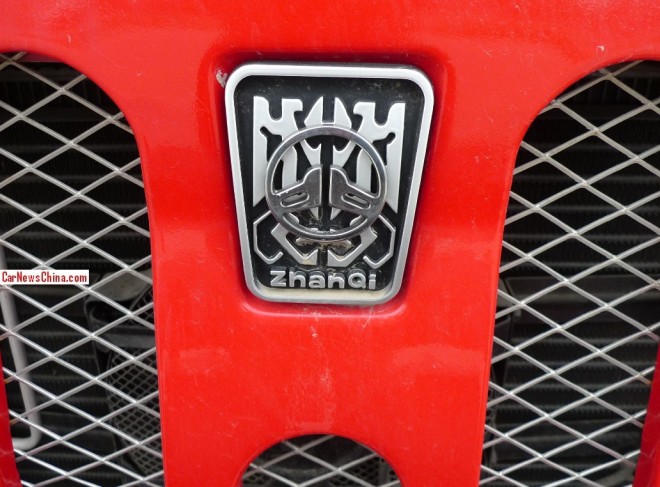 Zhanqi means 'Battle Flag', and has its own logo, depicting an angry bat. The chromed round logo is the BAW logo.
Amazingly, the Zhanqi is still in production today, priced from 53.000 yuan to 73.000 yuan. Engines available: 2.0 or 2.2 petrol , or 2.8 diesel. The designation BJ2033CHB1 decodes as the type number and trim level, but what exactly means what is unclear to all. The BJ2022CHB1 is powered by the 2.0 petrol, good for 100hp and 178nm, mated to a five-speed manual sending horses to all four wheels. Back in December 2012 we hard that BAW was working on a successor of the Zhanqi, but we haven't seen anything on the road yet.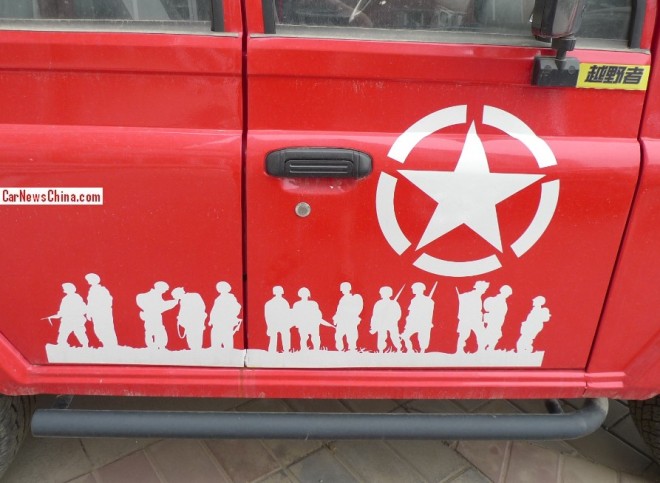 The Band of Brothers under the Zhanqi white star battle flag.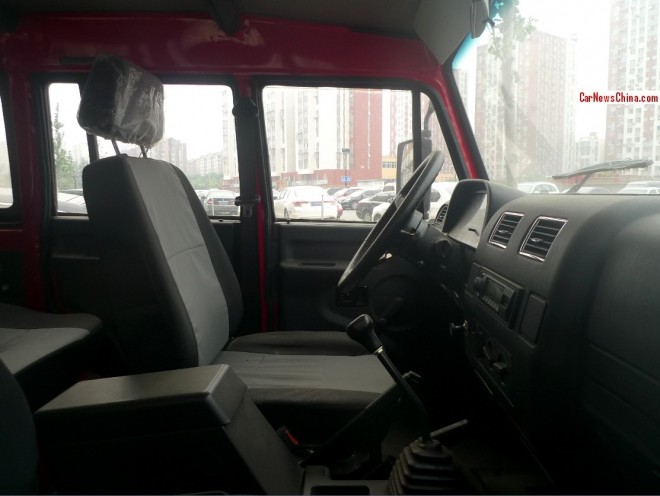 The interior has been updated many a times over the years, resulting in this roundish dashboard in a very square car. Otherwise a fine and simple place to be. High gear lever shows ancient underpinnings.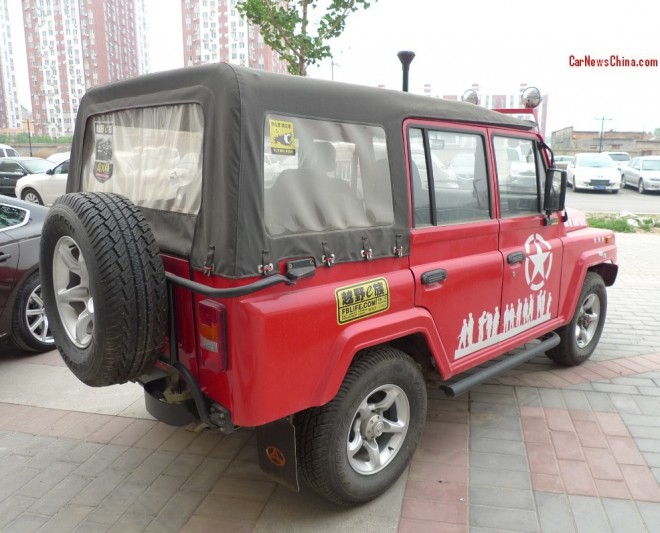 Top can be removed completely for a fresh air mountain ride. Sporty alloys are standard.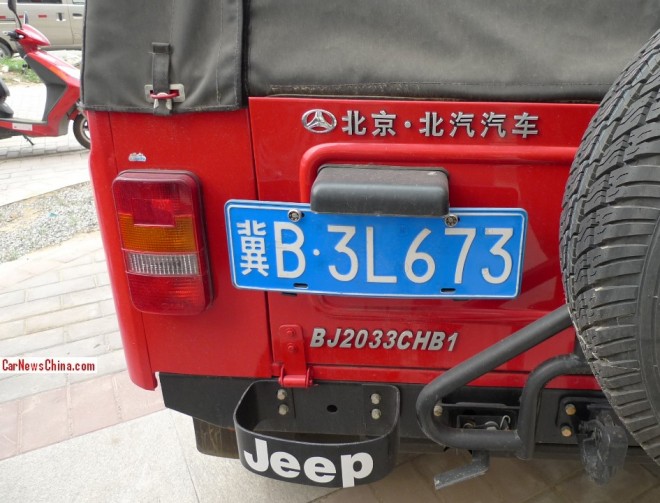 Not a Jeep, but a (full Chinese name) Beijing BeiQi Qiche Zhanqi BJ2033CHB1.