A beautiful dark blue Fiat Uno 70S, Spotted in China on a car market near the Fifth Ring Road in east Beijing. The good Uno was sadly in a rather sad condition. Covered with layers of dust and dirt, bumpers falling off, some rust here and there, deflated tires, and looking just very lonely. The original Fiat Uno was manufactured from 1983 until 1995 with a major facelift in 1989, this is a facelifted example.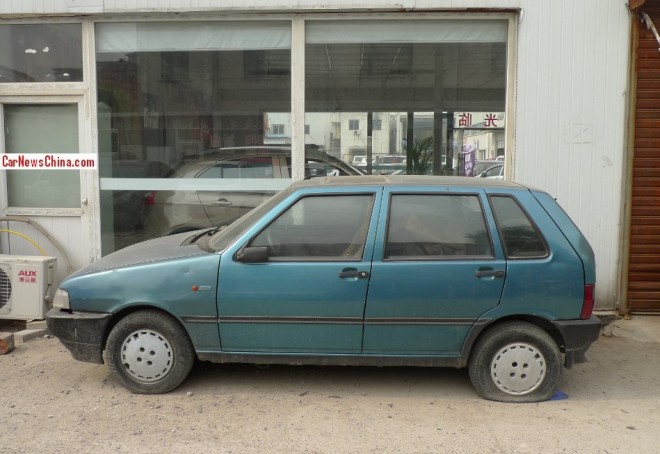 The good thing however was that noting was missing. All parts were still on the car including the rubber strips, the original wheel covers, and the badges. This Uno thus seems savable, but it will take a lot of time and a lot of money. The Fiat Uno was never officially exported to China so parts and expertise are hard to get. We only met one other Uno before; a very sad red example elsewhere in the capital.

This particular car is a Uno 70S, the third trim-level in the line-up after the super cheap 'Formula' and the slightly less cheap '55'. The 70S was powered by a 1.3 liter four-cylinder with 68hp and 100nm, good for a modest 160km/h top speed.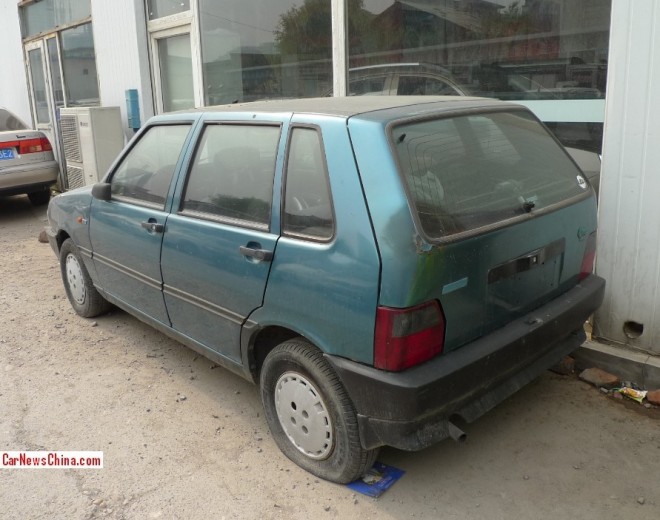 No license plates and no insurance stickers, it seems this Uno has been abandoned. I asked a shop owner whether it was for sale, he said he didn't know who owned it. I asked whether I could take it. He didn't answer, but didn't seem to care. Tempting…
It is air conditioned, a must in Beijing's long hot summers.

Colors on badge fading away.