A beautiful black Nissan Cefiro sedan, Spotted in China in a second hand car market in the great city of Shanghai. The Cefiro was in near-perfect shape with fresh looking paint, shiny chrome, and all parts in place, but the tires looked a little too old.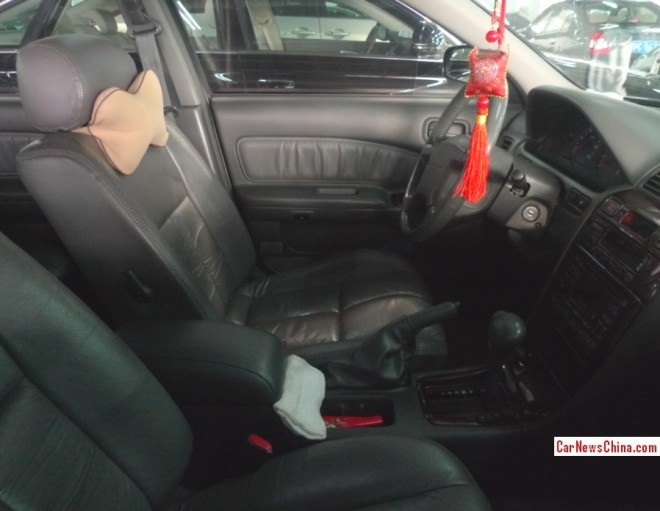 Leather needs a good cleanup. Dash in great shape with the original radio-CD player. Typical head-rest pillow for shorter Chinese drivers.
The A32 Nissan Cefiro was manufactured from 1994 until 1998. It was known in Europe as the Nissan Maxima QX, in the U.S. as the Infiniti I30, in South Korea as the Samsung SQ5, in Taiwan and the Yulon-Nissan Cefiro, and in the rest of the world including Japan as the 'Nissan Cefiro', which is what it is. The A32 was never officially exported to China but quite a few arrived via the gray market and other misty channels.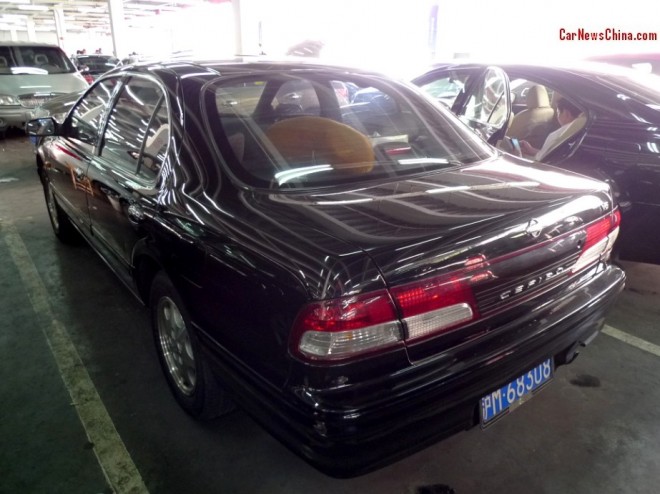 The A32 Cefiro was available with a rather advanced 2.0 V6, a 2.5 V6, and a 3.0 V6, all mated to a 5-speed manual or a 4-speed automatic. This particular example has the 3.0 under the bonnet which is good for an output of 190hp and 278nm. The vehicle has 150.000 kilometers on the clock and the seller asked a decent 25.000 yuan or 4060 USD. Not cheap, but special.

Chromed lettering is the best lettering.