This is the new Chinese Chevrolet Cruze, it will be launched on the Chinese car market on August 22. Price will start at 119.900 yuan and end at 159.900 yuan ($19.000 – 26.000). The new Chevrolet Cruze debuted in April on the 2014 Beijing Auto Show.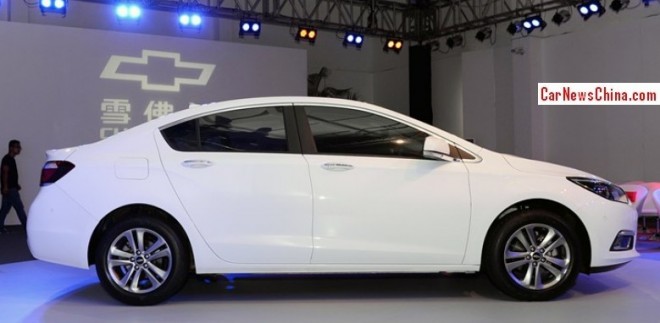 The new Cruze is manufactured in China by the Shanghai-GM joint venture. The Chinese Chevrolet Cruze is an entirely different car than 2015 Chevrolet Cruze for North America. The 'China-Cruze' is a more premium orientated vehicle that will compete with cars such as the Kia K4, the Hyundai Mistra, the Volkswagen Sagitar, the Citroen C4L and Honda Crider.
Power: 1.5 with 112hp and 146nm mated to a five-speed manual or a six-speed automatic, and a 1.4 turbo with 148hp and 235nm mated to a six-speed manual or a seven-speed DSG.
Size: 4567mm/1786mm/1454mm,wheelbase is 2662mm.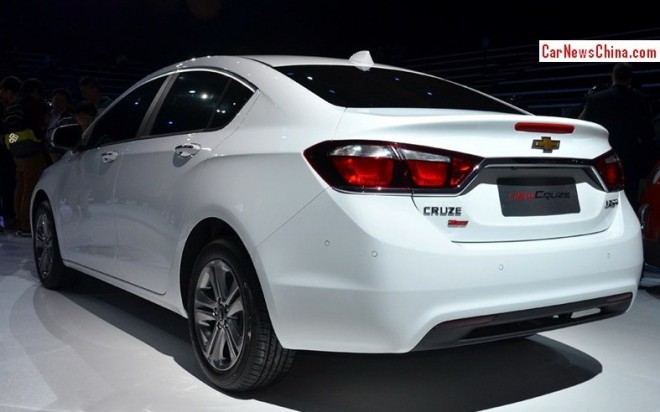 Exhaust pipe is invisible, what a sad, but it might mean there will be a sporty version in the future.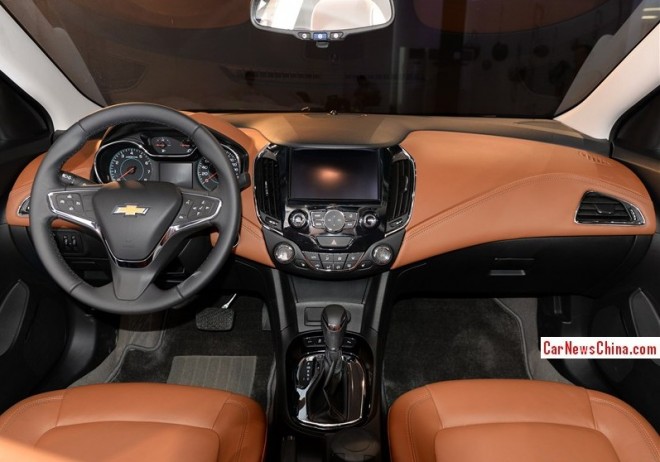 Dash made out of high quality materials with lots of orange leather.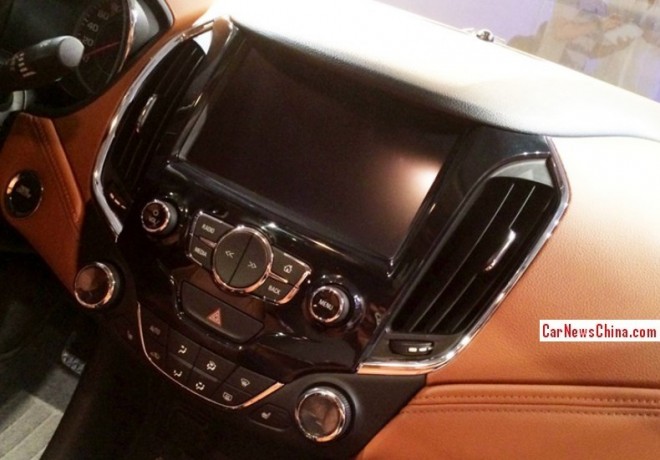 Eight inch TFT touch screen for the new MyLink 2.0 ' intelligent vehicle connectivity system', an infotainment system connected to the internet at all time for navigation, telephone, email, listening to internet radio, watching movies, uploading pictures, and whatnot more.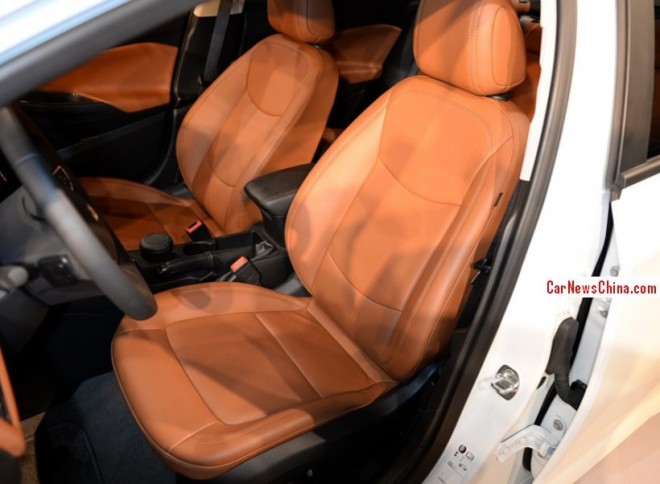 Orange and black is the new white.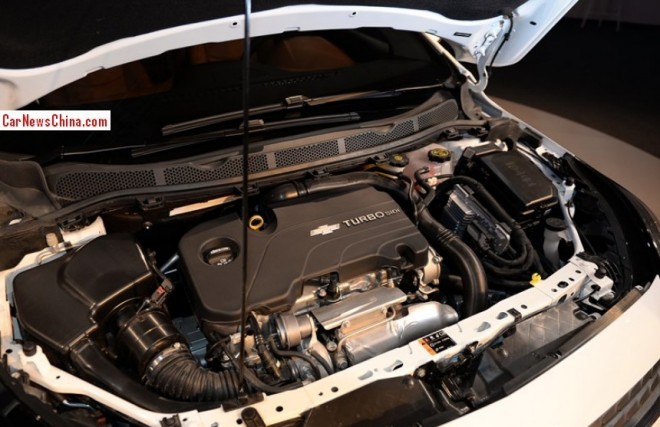 The 1.4 turbo.