A very speedy Subaru Impreza, Spotted in China on the Wufang Tianya Automobile Parts City in Beijing. The good Suub is fitted with a super sized body kit including a giant hood scoop, wide side skirts, air vents all over, and a big wing on the back. More race comes from the carbon-black bonnet and the slick-like tires with white nine-spoke alloys.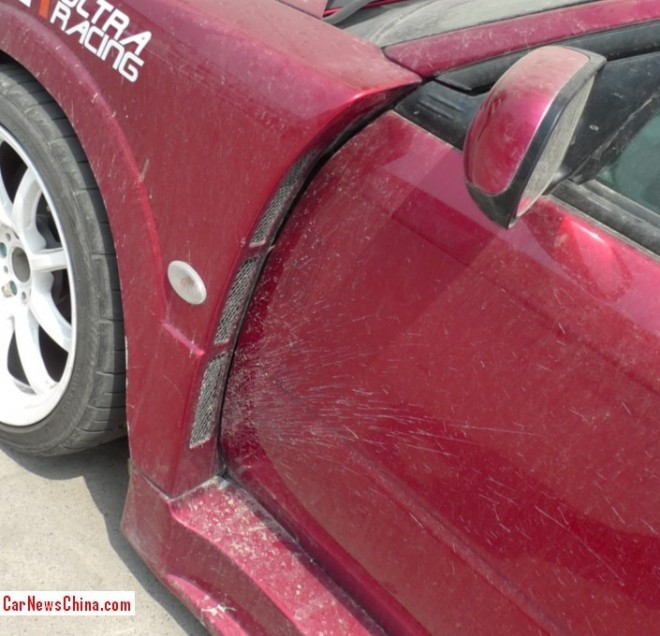 Staff of a nearby sop told me the vehicle was used for road racing, doing very illegal sprints on empty lanes in the faraway suburbs. The car is based on a second generation WRX STi and is tuned to deliver a massive 500hp. Top speed is "almost" 300 km/h and 0-100 is gone in 3 seconds. Speedy Subaru!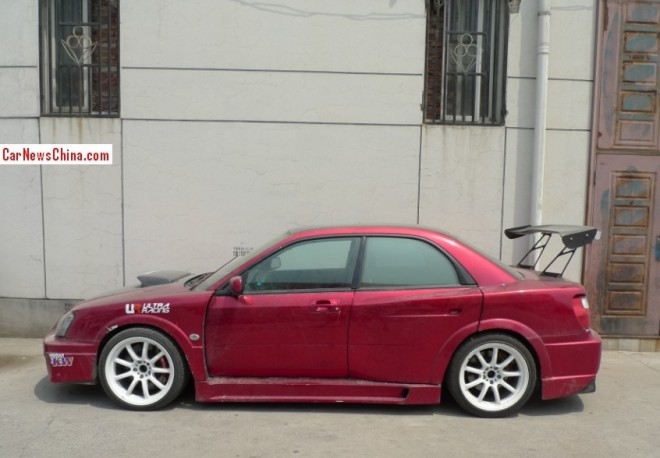 The rear door is not functional. Wing is adjustable.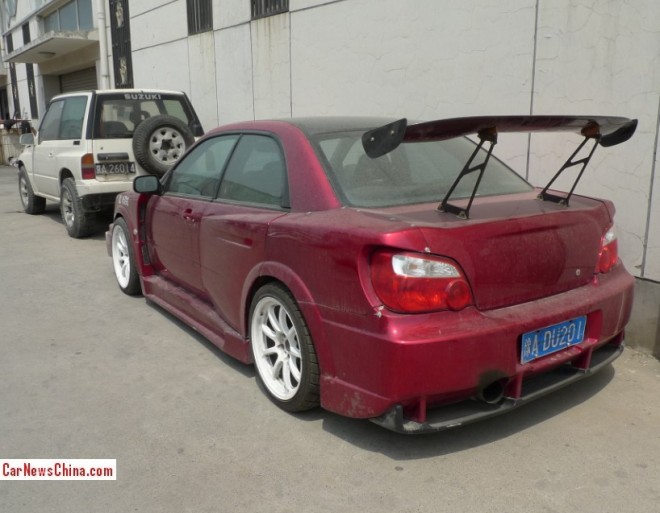 Fatass diffuser and a huge exhaust pipe melting the wine red body work. In front of the Impreza a remarkable clean first generation Suzuki Vitara JX.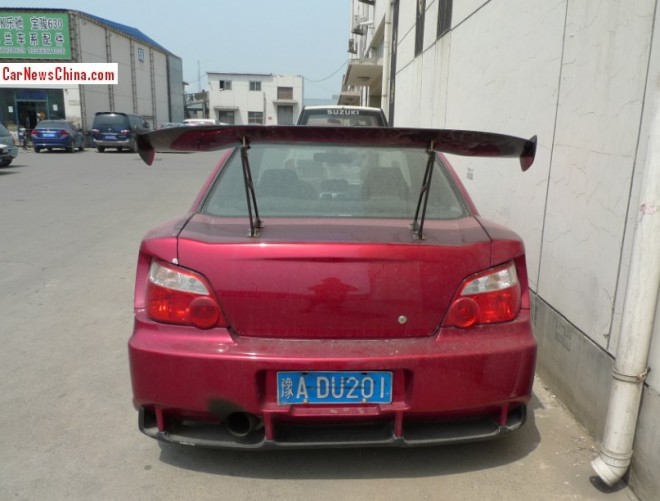 License plate is registered in Henan Province, some 800 kilometers away.  Hell of a ride…