A beautiful black A33 Nissan Cefiro 2.0 G, Spotted in China just outside the Third Ring Road in east Beijing, parked just a few cars behind a Nissan Bluebird EQ 2700-II. The good Nissan is in perfect shape with fresh looking paint, shiny chrome, and all parts in place. The vehicle has been fitted with black windows for more privacy and cool.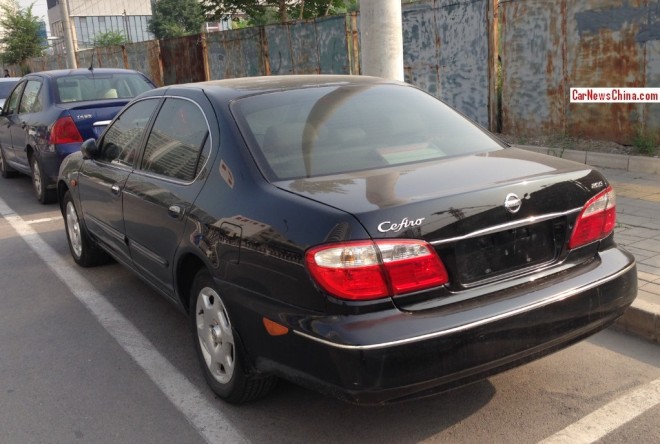 The A33 Cefiro was the successor of the A32 Cefiro. It was manufactured from 1998 until 2003. The engine line-up was V6 only, with a 2.0 V6, a 2.5V6, a 3.0V6, and a 3.5 V6. This particular car is powered by the 2.0 V6 with an output of 160hp and 197nm, mated to a 5-speed manual or a 4-speed automatic.

The A33 Cefiro was also known as the A33 Nissan Maxima and as the Infiniti A30/A35. The Cefiro was never officially exported to China so seeing one in the capital is a rare pleasure. May she ride a long!