A very cool Range Rover Sport, Spotted in China in the great city of Shanghai by Reader Antoine Chalendard, thank you for the pictures! The sporty SUV is wrapped in an army-camouflage wrap, and further ranged up with darkened windows and matte gray multispoke alloys.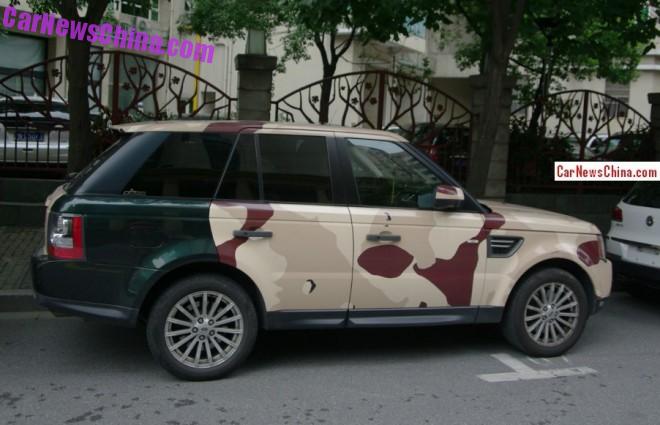 The wrap appears to be of reasonable quality and neatly covers the front bumper and the top of the mirrors. The door handles however are in matte black, and a large part of the rear is left in the original green, making for an interesting combination of colors.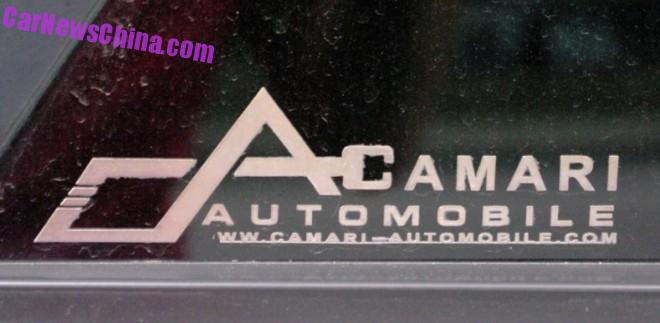 The Sport was wrapped by Camari Automobile, a hip company from the great city of Jiaxing in Zhejiang Province, and they have this very car on their website, and check out this old Cadillac!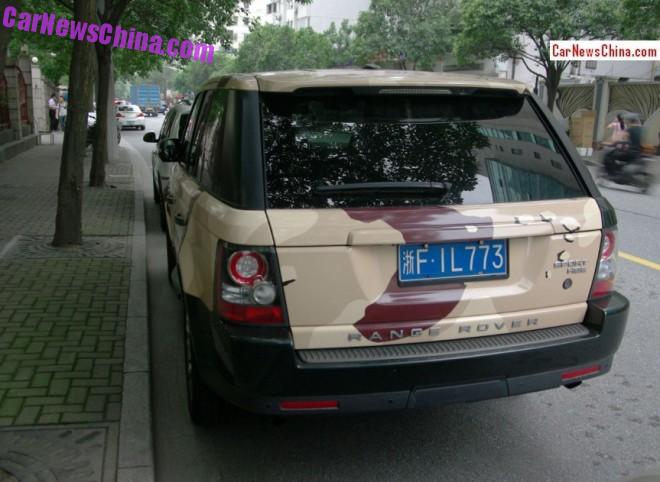 The Range Rover Sport is a popular SUV in China. Price starts at 1.04 million and ends at 1.81 million yuan. Sadly, we don't see many modified examples, the only other one we have is a white Hamann in Beijing.