A beautiful black Range Rover Sport, Spotted in China in the great city of Shenzhen in Guangdong Province. The SUV is fitted with a monster body kit manufactured by a Chinese tuner called DFL. The kit includes a fat grille, a low front bumper with vents and screws, LED-light stickers, more air vents, chromed air vents on the bonnet, chromed and extra heavy door handles, chromed mirrors, side skirts, super wide wheel arches, and super wide tires with mad five-spoke triple  alloys.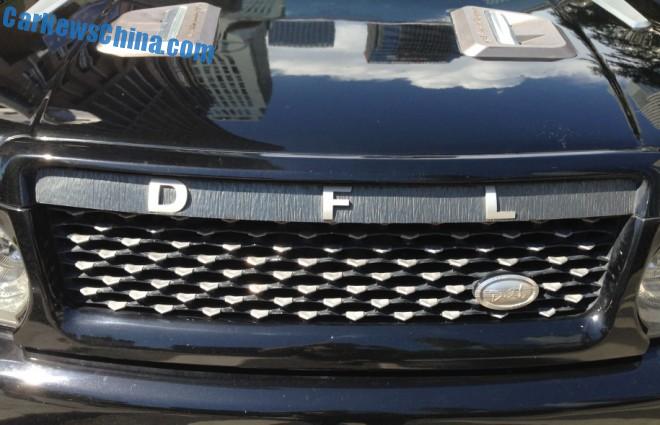 That is a grille that can kill. The materials actually looked all right, and it was well put together. It was just the combination of so many things and styles that didn't really convince.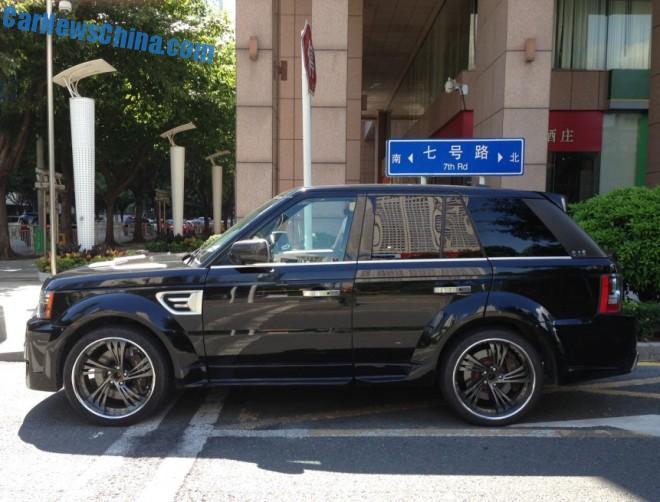 Rear window darkened, third window black. Now check the C-pillar: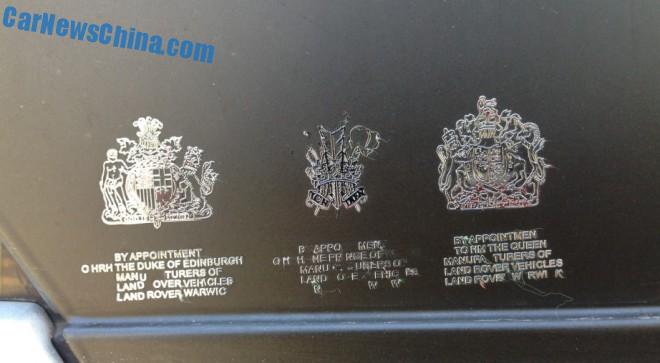 This DFL is pretending to be British! "By appointment o HRH Duke of Edinburgh, manu tuners of Land over vehicles Land Rover Warwic", and then two more.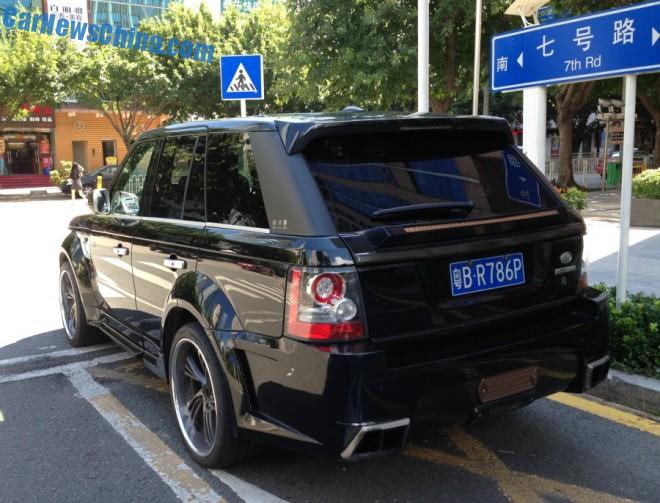 Large wing on top of the rear window. Astonishingly, the taillights are original. Rear bumper is completely new as well, with a brown plate in the center section. Check exhaust pipes:
They are aluminium.
The Range Rover Sport is a popular SUV in China. Price of the current model starts at 1.04 million and ends at 1.81 million yuan. Sadly, we don't see many modified examples, the only two we have are an army in Shanghai and a white Hamann in Beijing.