A speedy Mercedes-Benz S350, Spotted in China in the great city of Shenzhen in Guangdong Province, seen on the exact same location where I earlier saw a Range Rover Sport with a monster body kit. The kit on this Benz is not that extreme but still impressive, including a low front lip, side skirts, and a heavily modified rear end with four fat exhaust pipes.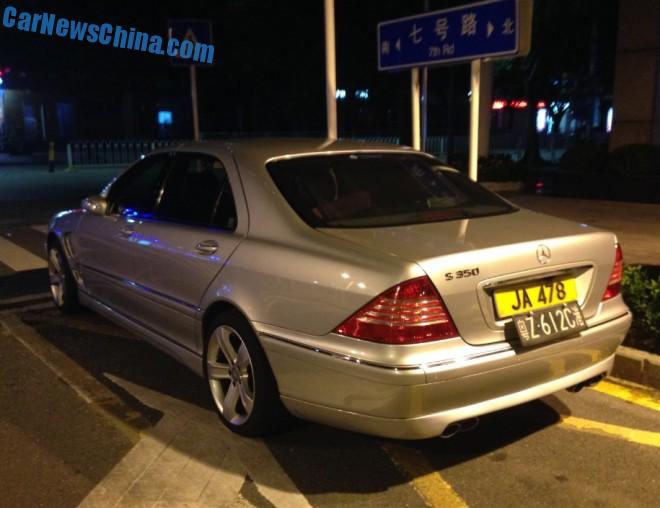 More prettiness comes from darkened windows and extra wide tires with sporty five-spoke shiny gray alloys. The vehicle was in perfect shape and clearly loved a lot. The top set of license plates in from Hong Kong and the black plates are from Guangdong Province, allowing the owner to cross the border at any time.
The W220 Mercedes-Benz S-Class was manufactured from 1998 until 2005. The S350 was powered by a 3.7 liter V6 petrol engine with 242hp and 350nm. Time now for our Famous W220 China Collection™: Pullman, super stretched, stretched, low rider, and matte black.