A pristine Pagani Zonda F supercar, Spotted in China in a supercar shop in the Beijing Tuning Street. The F is an ultra fast variant of the super sonic Zonda. It debuted in 2005 on the Geneva Motor Show and only 25 examples were manufactured. This particular car is the very first Pagani Zonda F we met in China.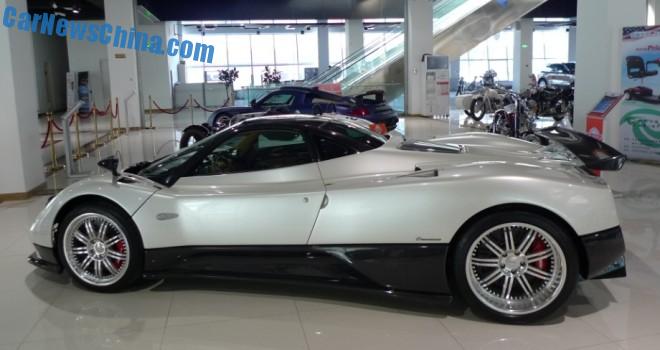 The F came with enhanced intake manifolds, a redesigned exhaust system, a revised ECU, a revised front end, new carbon fiber rear spoiler, more aerodynamic vents all over,  carbon-ceramic brakes, and fantastic 8-spoke magnesium wheels. The monster 7.3 liter AMG engine was tuned up to 594hp and 759nm. Top speed is 330km/h, 0-100 is gone in 3.8 seconds, and 0-200 in done in 10.6 seconds. Speedy F!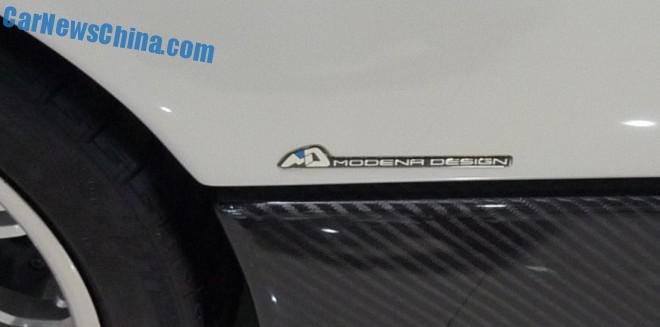 Modena Design badge sits just in front of the rear wheel. Seen here on the right side of the vehicle. I never noticed this badge before. The Zonda Cinque for example, doesn't have it. Pagani is based in the city of Modena in Italy.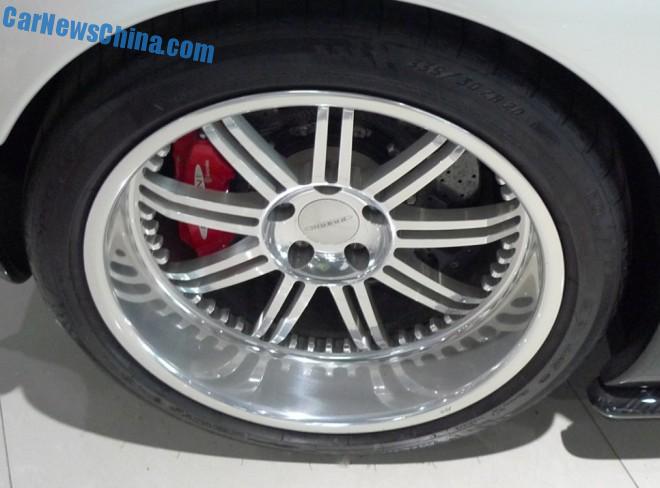 When wheels become art.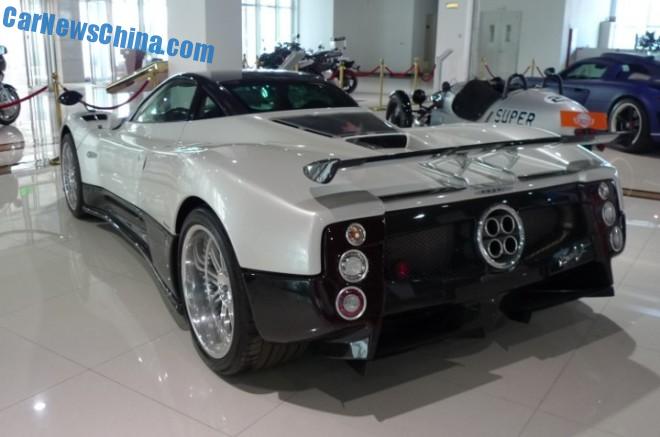 Note matte purple speedy car on the right. That is a rare Gemballa Mirage GT Matte Edition, still on sale for 13.8077 million yuan or 2.27 million USD. Lots of cash but a cheapo compared to the Pagani F which stood there on sale for a crazy… 25 million yuan or 4.06 million USD.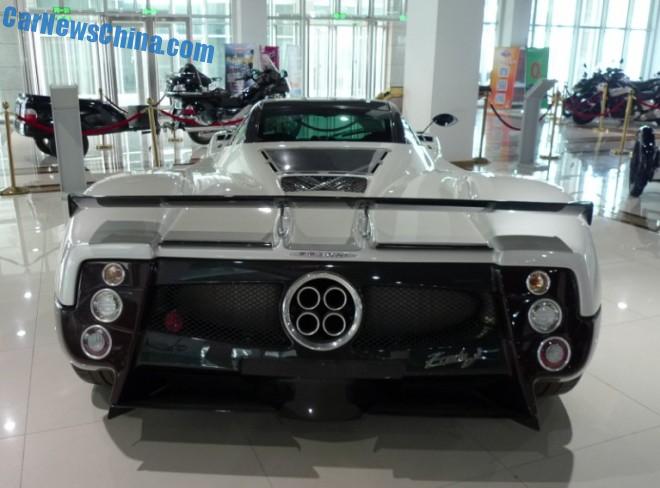 When it is the only one in China it is probably worth that much. Probably.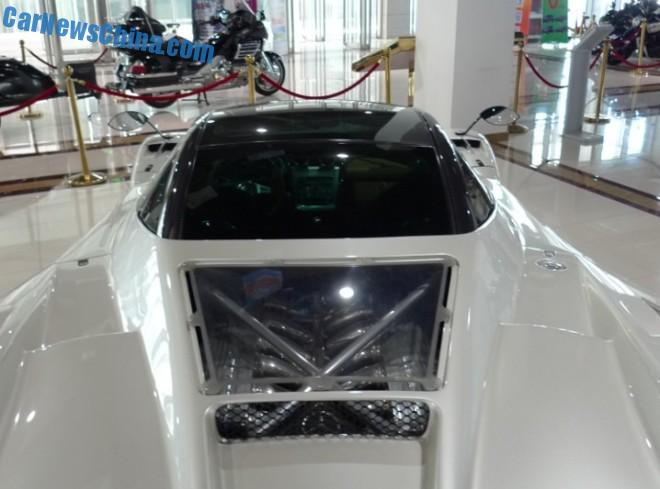 When engine becomes art.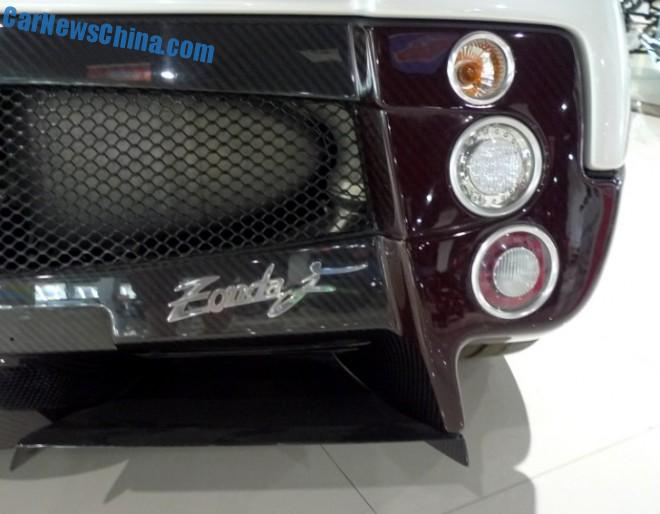 Diffuser almost touches the floor. Great for driving in Beijing! But what a beast.