A very interesting steering wheel, Spotted in China in the faraway Dongba area in far east Beijing. The steering wheel is home-made and steers a electric tricycle. Let's have a closer look: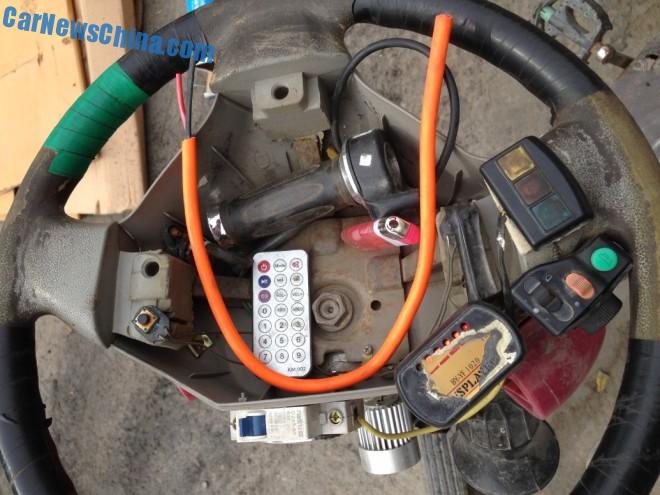 Clockwise, starting just above…………… here. Blue kill switch for the electric motor. A remote control for the MP3 player. A torch. A lighter for the cigarettes. A control panel for the horns. A control panel for the electric motor. The MP3 player. The latter was connected directly to the battery via a transformer. That is dangerous. I politely suggested an auxiliary battery pack for  safety reasons. The owner of the vehicle looked at me like I was crazy. He then explained the four horns, yes four, were all getting their juice from the main battery as well, using the same transformer as the the MP3 player! No further suggestions.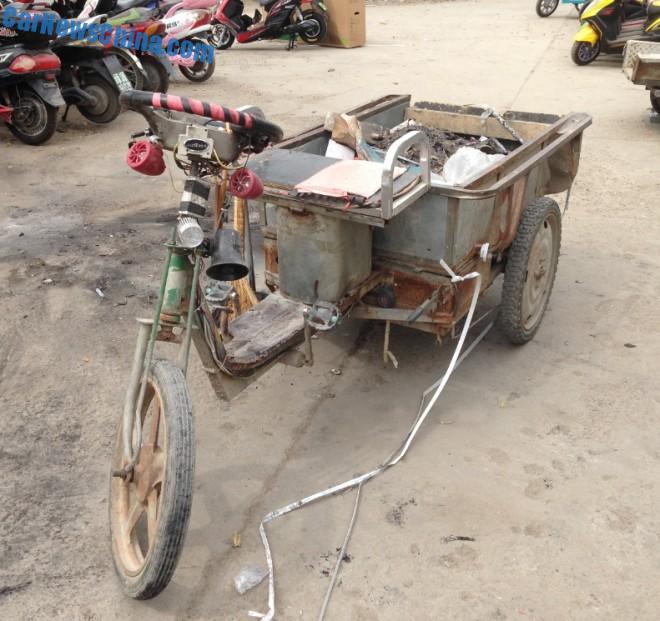 Two red horns, one white, and one in gray. That small white one was the loudest, screaming like a hungry baby. The battery is located under the driver's seat. The white metal straps connect the main frame to the road, and are indeed meant to get rid of excessive electricity. No. No further suggestions.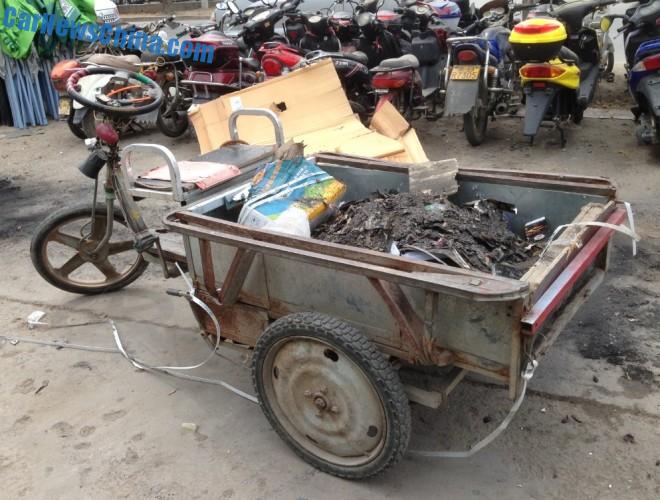 Two more strips at the back. The vehicle belongs to an employee of a electric scooter shop selling the Luyuan brand.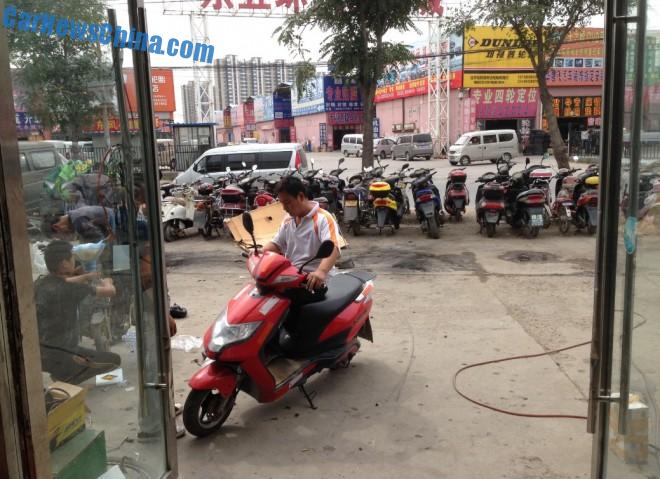 I was there because I ride a Luyuan, the red monster here, and it needed some work. I needed a new switch for the horn, adjustment of the front brake, adjustment of the mirrors, and some air in my tires. All switches are a headache, they always break down, especially after rain or a dust storm. I had my horn switch replaced for at least five times, and my light switch for four. They need to work on that! Anyway, replacing switches is cheap. All was done in 20 minutes for 15 yuan or 2.44 USD.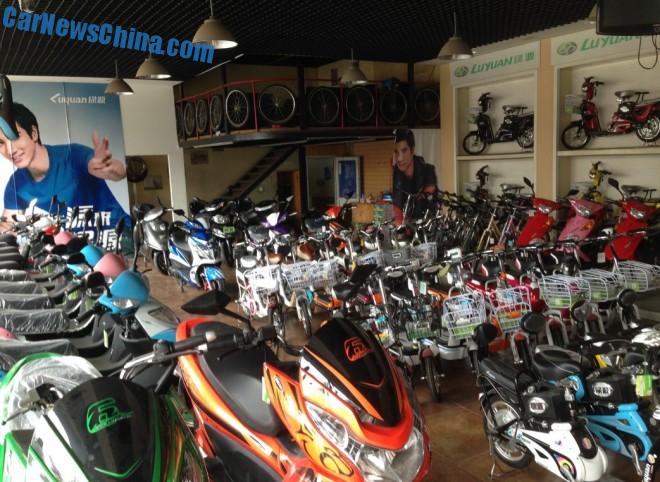 The store was well stocked with every electric scooter and electric bicycle that Luyuan makes.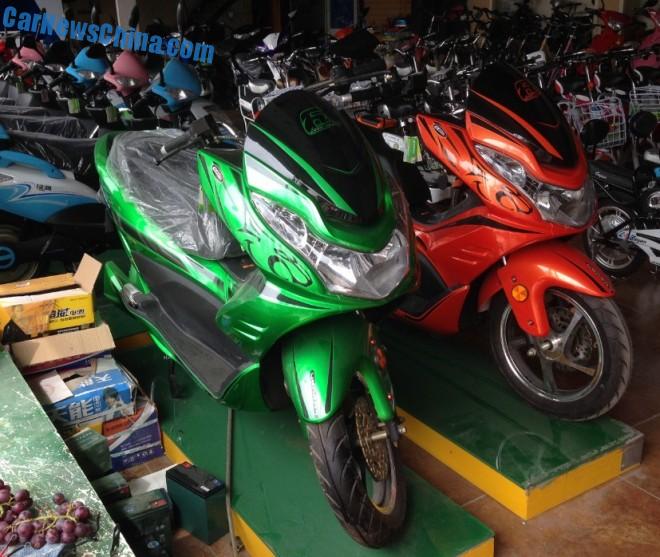 This is the brand new MTA-FS8020-G2 electric racemachine. Motor is a 80V1500W@500rpm, battery a 80V20AH lead acid. Top speed is 60 kilometers per hour and the engine makes a distinctive wooo0shhh when under full power. Price for this pretty is 6000 yuan or 977 USD. Maybe I get one as a present for my wife. She will have her birthday soon. She will hate it. Good…