A dark blue Ford Tempo sedan, Spotted in China in the faraway Dongba area in far east Beijing. The second generation Tempo was manufactured from 1988 until 1994 with a facelift in 1991. This is a facelifted example. The Ford Tempo was never officially exported to China in thew conventional way, but in 1992 the Chinese government bulk-ordered  3010 units under a rather murky trade deal with the United States. Whether this particular Tempo was part of that deal is unclear, it has diplomatic license plates so it is also possible that is was imported via diplomatic channels.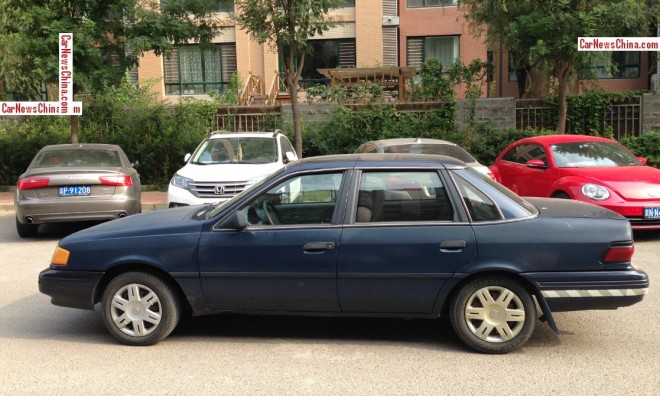 The Tempo was in reasonable shape but urgently in need of a good clean-up. Weird reflecting decal on the rear bumper. And this: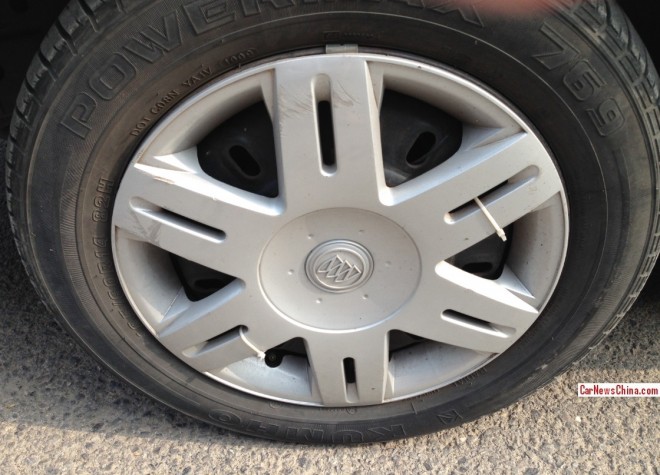 Buick wheel covers! The horror.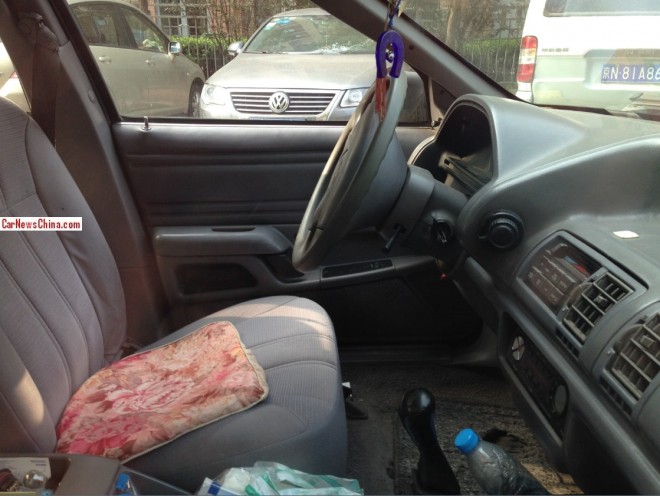 The interior was very dirty again with non-matching seat pillows and floor mats. Radio-CD player is period. The second generation Ford Tempo was available with a 2.3 liter four-cylinder petrol engine or with a 3.0 liter V6 petrol. The GL was a low-mid level model that usually came with the 2.3.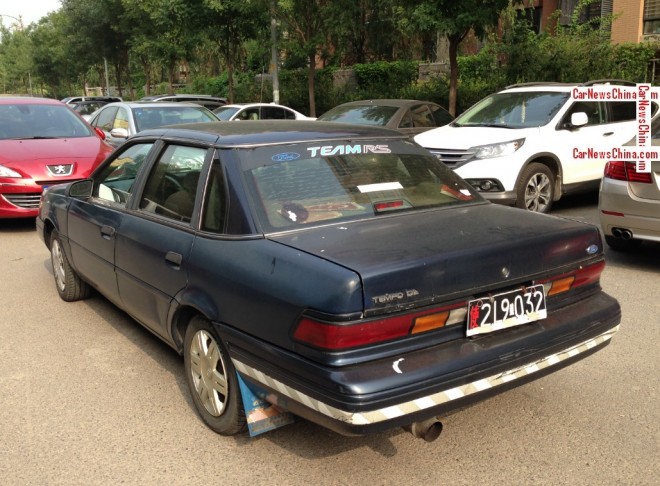 Large after market exhaust pipe for cool. Some hours later I saw her leaving and she did indeed make a lot of noise. No sneaky departures in this Tempo!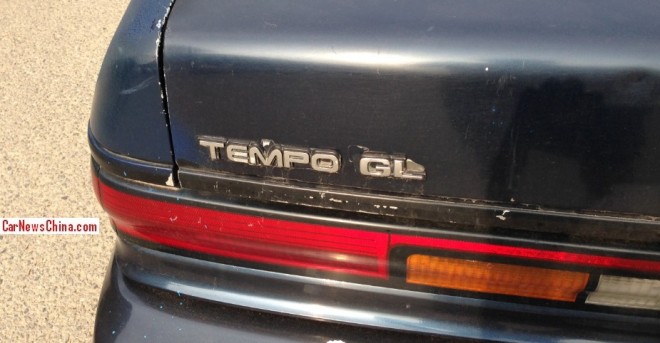 The Tempo GL.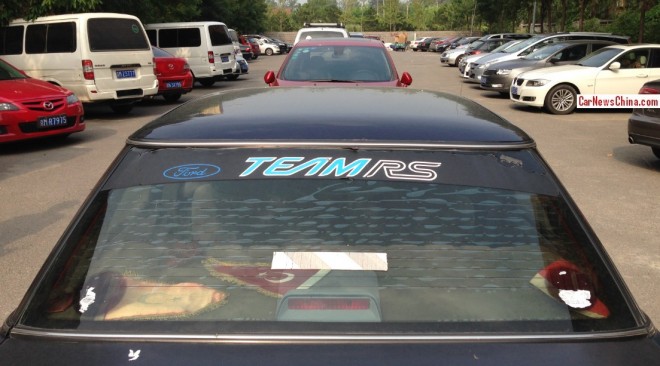 Team RS sticker likely came with the exhaust.