A beautiful black Mitsubishi Lancer EVO IX, Spotted in China on the Beijing Tuning Street, in a high-end car wash shop, not far from the location where I met a Lancer EVO V just minutes earlier. The good EVO looked absolutely brilliant in black, an attack machine ready to race and kill all and everything in the way.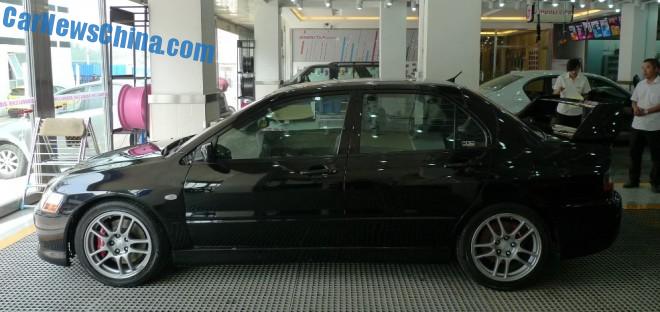 Matte gray five-twin spoke alloys with red Brembo brakes. Staff in the shop got a bit nervous about my presence, and they tried to look-angry me away. That doesn't work!
The Mitsubishi Lancer EVO IX was manufactured from 2005 until 2008, a rather long production run for an EVO. Power came from the famous 2.0 four-cylinder twin scroll turbocharged Mitsubishi 4G63 engine, fitted for the first time with MIVEC, Mitsubishi's variable valve lifting technology. Output is 293hp and 392nm, power goes to all four wheels via a new six-speed manual gearbox.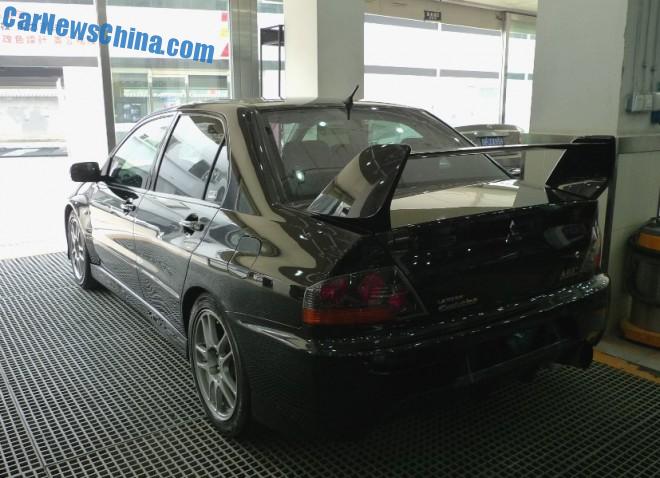 The Lancer EVO IX was never officially exported to China. Not a single EVO ever was until the arrival of the EVO X, which can be bought on special order through selected Mitsubishi dealers. However, quite a few older EVO monsters arrived in country via the gray market. We have a small but Famous China EVO Collection™: EVO X,  very low, pimped EVO VIII, with girls, in gold an with a big wing.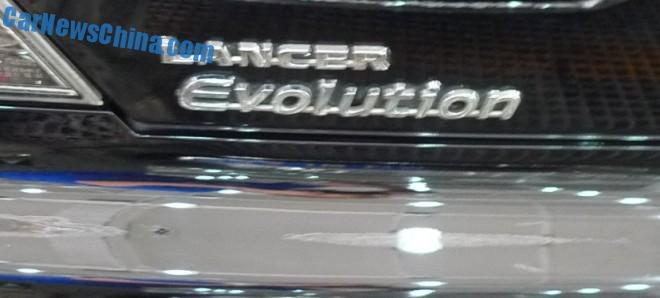 The bad black Lancer Evolution.