A beautiful black first generation Audi A6  sedan, Spotted in China in the Fangzhuang Residential Area in Beijing. The good Audi was in a surprisingly good shape; well maintained, with a clean body, no rust, and no missing parts, but in dire need of a good clean-up inside and out.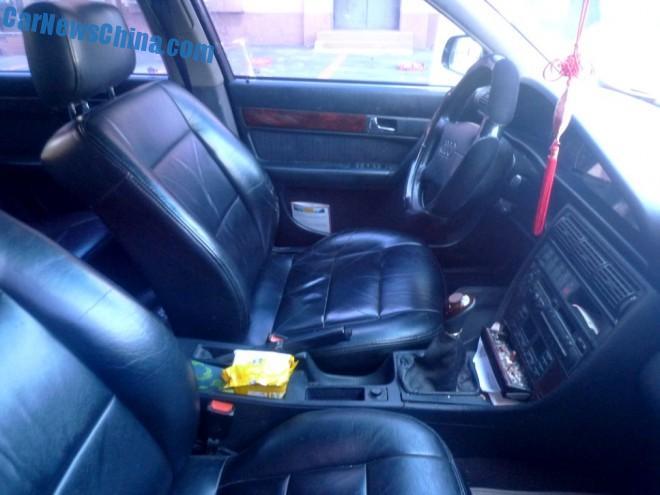 The owner is a heavy smoker. Original leather slightly worn but perfectly fixable. Steering wheel cover and gear lever knob are after market. Radio-CD system original. Triple air vent in the center console still very cool.
The first generation 'C4' Audi A6 was manufactured from 1994 until 1997 in Germany and continued in China from 1998 all the way until 2003. This particular car is a German-built example imported into China in period.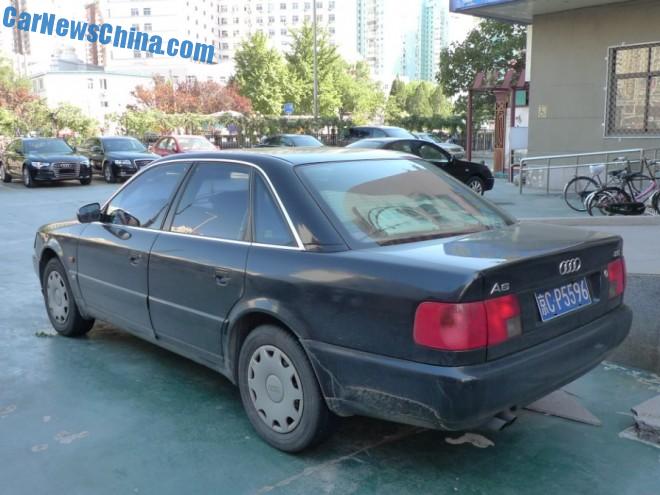 The C4 A6 was basically a C4 Audi 100 with a new name and a few minor improvements, including new front and rear lights, new radiator grille, and new wheel covers. Mechanically all remained the same. This particular car is powered by a 2.6 liter V6 petrol engine with an output of 148hp, mated to a five-speed manual.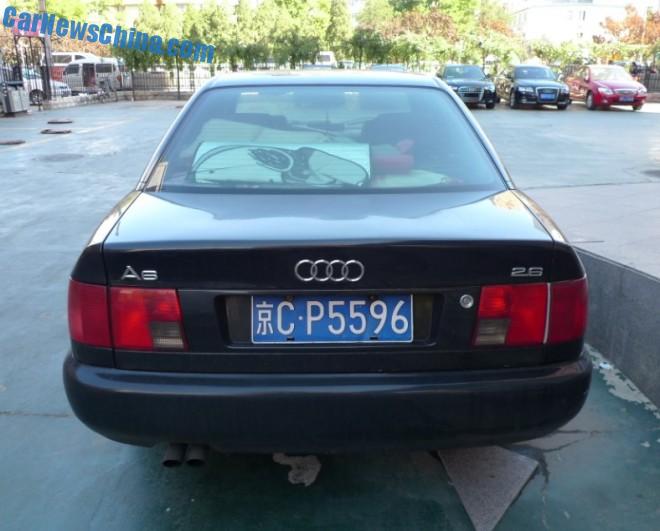 Still a sleek looking sedan, especially in black. Sadly, new environmental regulations make it harder every year to keep these cars on the road in the Capital, so many end up in the countryside, abused by ignorant farmers and shitted on by goats and other stinking creatures.  Let up hope this great Audi stays safe somehow.