A very feisty Fiat Coupe, Spotted in China on a car market in the faraway suburbs outside the eastern section of the Fifth Ring Road in Beijing.  The sporty Fiat is painted in gray and further fracked up with darkened windows and a kinky white pillow just below the headrest of the driver's seat. This kinda rests are common in China where drivers are often of a smaller size than elsewhere, and the head just doesn't make it high enough.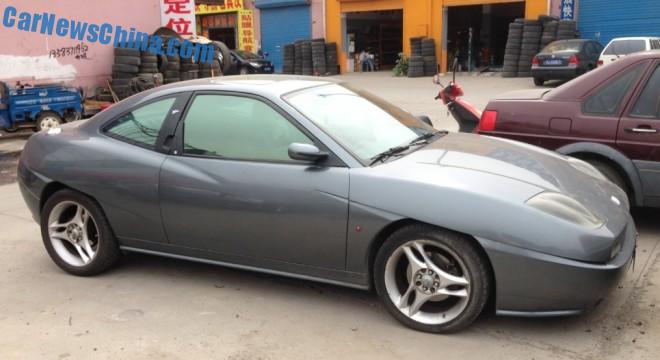 The Coupe was fitted with very racy three spoke alloys. They don't look Fiat-optional but they do look period. Sadly I couldn't find a brand name. The Fiat Coupe was manufactured from 1993 until 2000 by Pininfarina in Italy. The exterior was designed by none other than the controversial but brilliant Chris Bangle. Best part are the flattened tops of the wheel arches, giving the Coupe a very low-slung semi-attacking stance.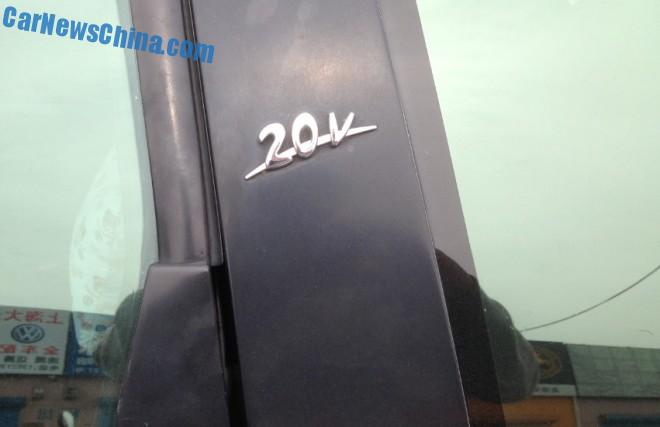 Over the seven years of its life the Fiat Coupe was available with various engines: a 2.0 with 139hp, a 2.0 turbo with 190hp, a 1.8 with 130hp, a 2.0 5-cylinder with 150hp, and a 5-cylinder turbo with 220hp. This gray example is powered by the 220hp 20V 5-cylinder.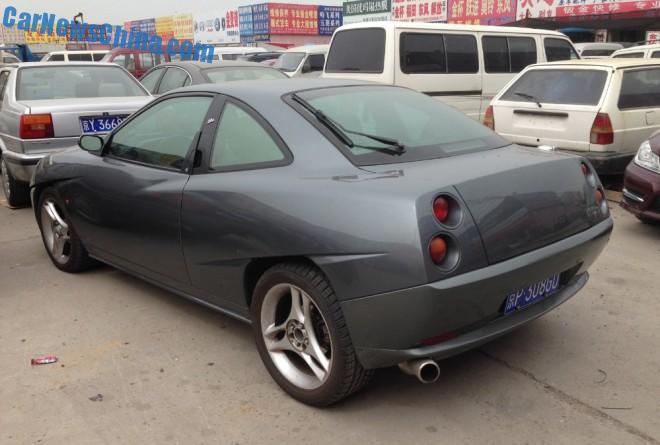 Extra fat exhaust pipe here, for making that five-in-line sound even better.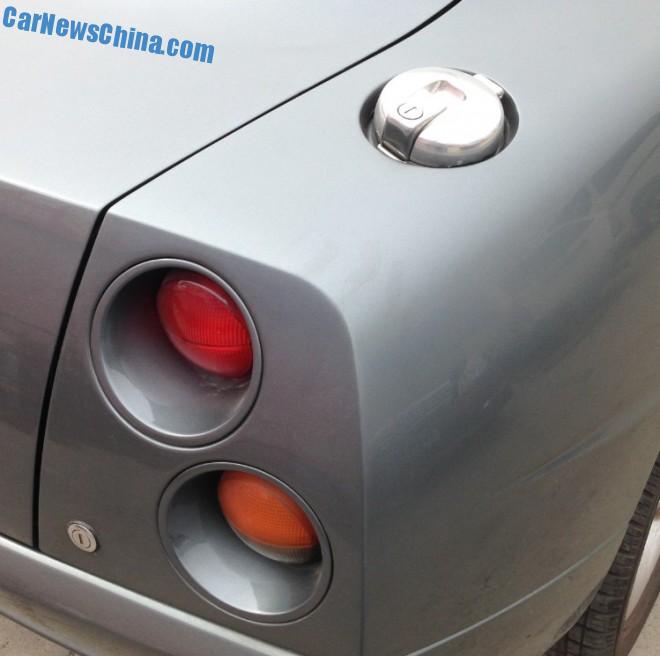 She got some holes! The Fiat Coupe was never officially exported to China and thus a very rare car in country. We only go three, all in the Capital: red on black, and yellow on multi.