A very rare Lada Niva 1600, Spotted in China on a car market in Beijing by Reader & Serial Spotter Navigator 84, thank you for the pictures! The good Lada is in a very good shape. Paint looks fresh, chrome mostly shiny, and all parts appears to be in place. Large tires and alloys are not original but are probably period.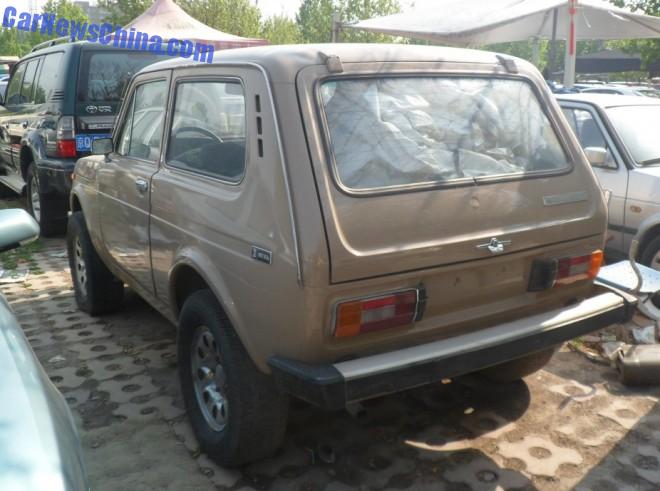 The first generation Lada Niva was manufactured from 1977 until 1993. This particular car is a very early example, recognizable by the chrome strip running over the windows to the rear and the chrome bumpers. This was all replaced by black plastic and rubber on later cars.

The Lada Niva 1600 was powered by a 1.6 liter petrol engine with 78hp and 120nm. Top speed was 132 kilometers per hour and 0-100 took 23 seconds.
The Lada Niva was exported to China in small numbers until the early 1990's. Sadly most cars have long died down. We have two other examples in our collection: body kit, and confused.
Click or Die: