Yema is China's most notorious clone automaker. This time they go for the Suzuki SX4, making a near-perfect clone with only a slightly revised front and rear end. The yet nameless clone is an electric vehicle, powered by a 67hp electric motor mated to a lithium-ion battery.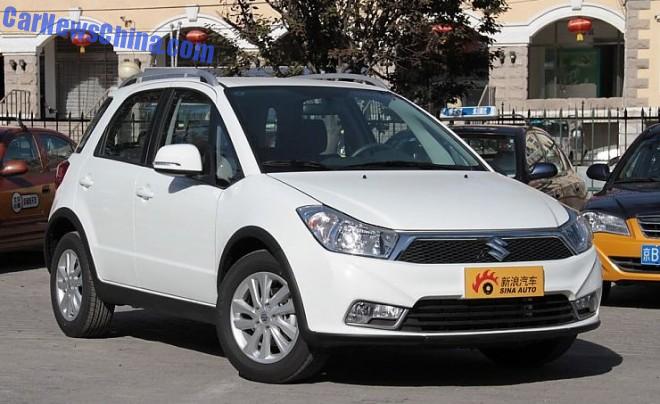 The Suzuki SX4 is manufactured in China by the Changan-Suzuki joint venture. Price starts at 79.800 yuan and ends at 99.800 yuan. Lone engine is a 1.6 liter four-cylinder petrol.
Size real SX4:      4135/1755/1605, wheelbase is 2500.
Size Yema clone: 4510/1737/1606, wheelbase is…. 2500 too! You just can't make it up.
A few other well-known Yema clones: Audi A4, Volkswagen Tiguan, Lamborghini Urus, Mazda CX-7, and the Toyota Alphard. Yema is a miniscule local automaker even by Chinese standards and nobody really cares a lot about them. So when they clone one car it is kind of funny, but when they continue to clone all their new cars it becomes just a very sad thing.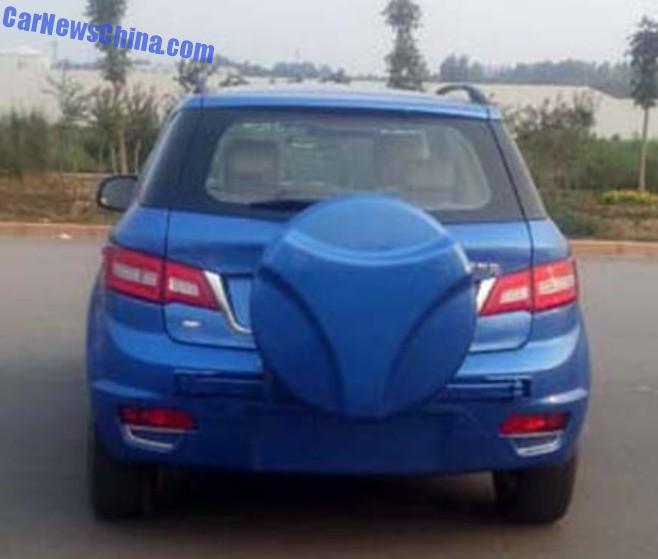 Spare wheel is an original Yema idea. We have to be honest, right? No news yet on name, price, or date of entry to the market. Suzuki might want to sue Yema's Sichuan ass before that happens…
Click or Die: