This is the new Infiniti Q50L for China, ready for its launch on the Chinese car market later this month. The Infiniti Q50L is a China-only stretched variant of the Infiniti Q50 sedan, extended by a not-too-impressive 4.5 centimeter for more space in the back. Compare with the standard car: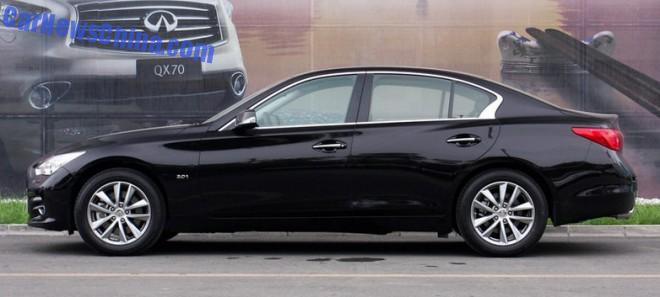 The roofline behind the B-pillar and stretches straight a little longer on the L, and the door is a bit longer as well. Most China-only stretched automobiles are extended with more, at least 6 to max 12 centimeter. Still, even 4.5 centimeter is a visible difference inside: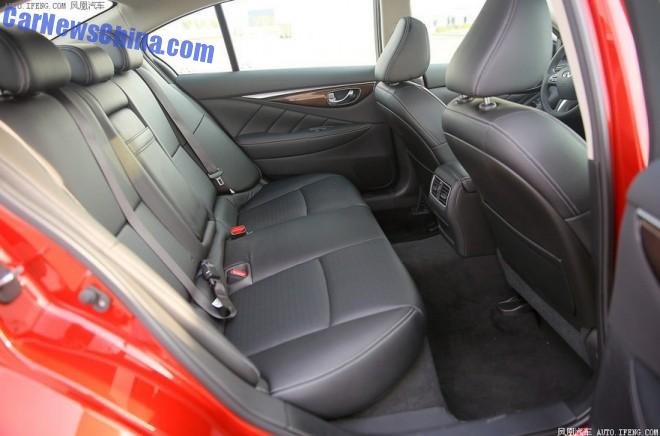 The L.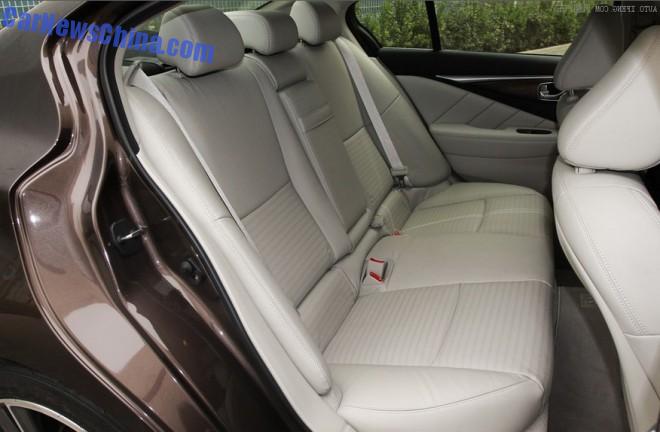 Standard.

Back to back.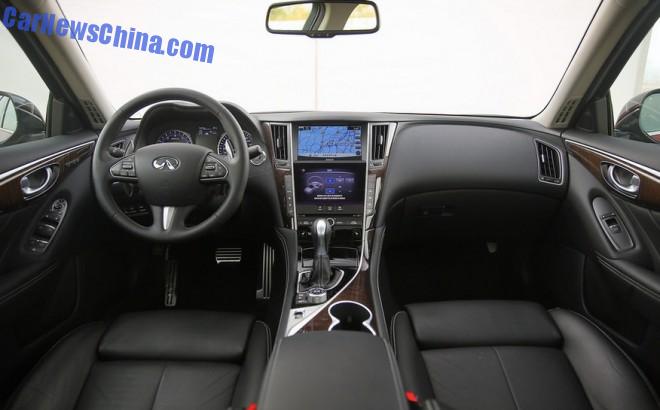 The Infiniti Q50L is manufactured by the Dongfeng-Infiniti joint venture, the first Infiniti to be made in China. Power will come from a 2.0 liter turbocharged petrol engine with 211hp and 350nm, mated to a seven-speed automatic. The Infiniti Q50L will compete with cars such as the Audi A4L, the BMW 3Li, the Cadillac ATS-L, Mercedes-Benz C-Class L, and the Volvo S60L. Price for the Q50L will start around 280.000 yuan and end around 320.000 yuan.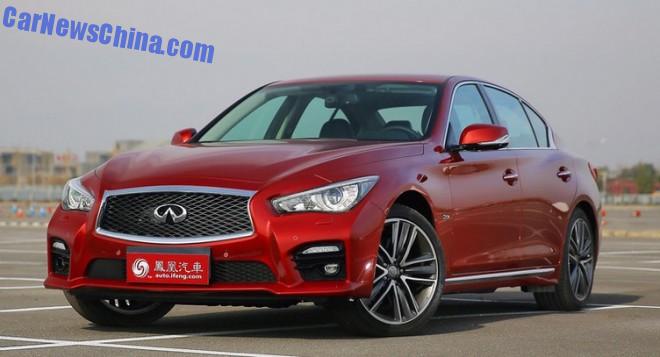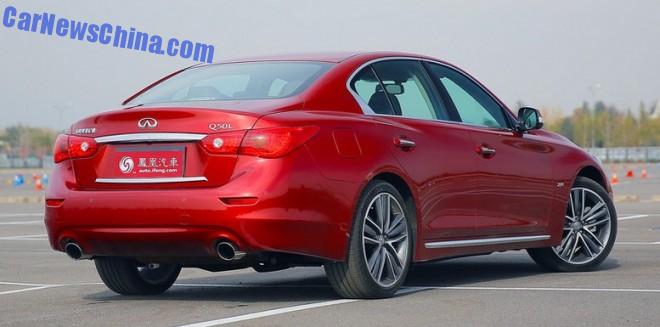 Click or Die: