We have seen the spy shots, we have seen its debut on the Guangzhou Auto Show, and now the infamous Landwind X7 SUV is completely ready for the Chinese car market. The Landwind X7 is a almost-perfect Chinese clone of the Range Rover Evoque.
The order books will open late next month with deliveries scheduled to start in March 2015. Jaguar-Land Rover CEO Ralf Speth can complain what he wants but it seems he is too late. He should have checked CarNewsChina.com earlier, we had the X7 in June 2013, at the time known under its codename 'Landwind E32'.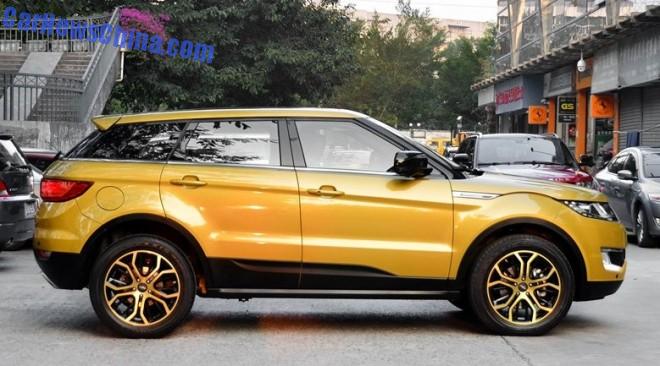 Price will start around 120.000 yuan or $19.600. The X7 is powered by a Mitsubishi-sourced 2.0 liter turbocharged four-cylinder petrol engine with 190hp and 250nm, mated to a six-speed manual or an eight-speed automatic. The X7 is based on a shortened variant of the platform that also underpins the Landwind X8.
Landwind is a Chinese car maker jointly owned by Jiangling Motors and Changan Auto, coincidentally (0r not?) both joint venture partners of Ford, with Jiangling-Ford and Changan-Ford respectively. Ford owned Land Rover-Range Rover until 2008 when they sold it on to the TATA conglomerate of India.
Price for the imported Range Rover Evoque starts at 528.000 yuan and ends at 668.000 yuan ($86.300 – 109.200). Price for the China-made Range Rover Evoque will start around 400.000 yuan. Cheaper, but still quite a bit more expensive than the Landwind X7. Some Chinese car buyers might be tempted to give it a try.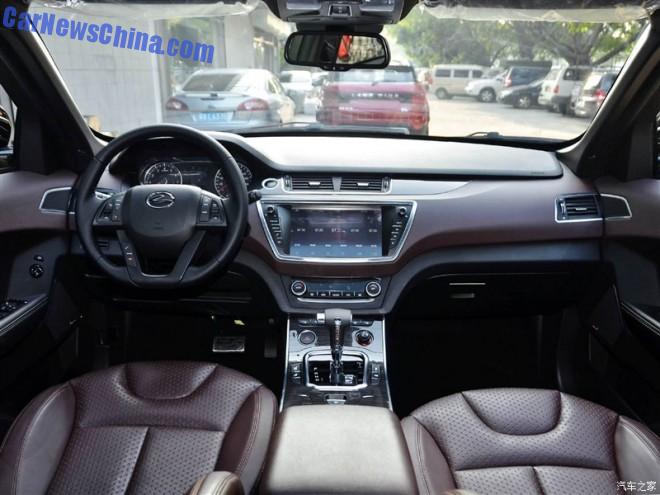 Dash partly Evoque clone (compare) and partly nicer. Screen is much bigger than in the Evoque, and the seats are much more luxurious. Wood is fake but looks nice nevertheless. Start button next to central air vents, just like in the Evoque.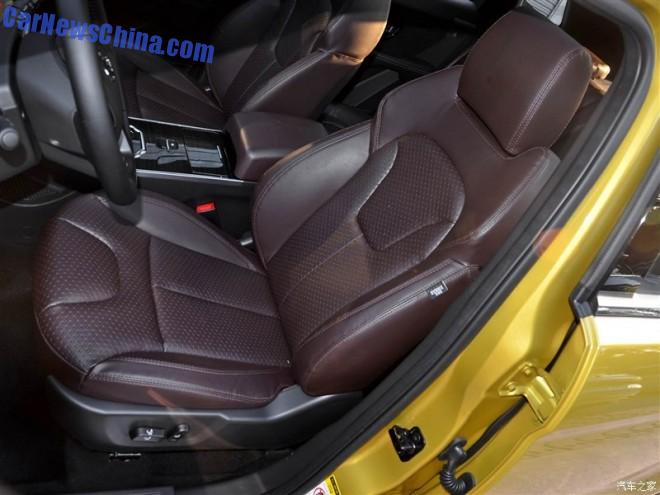 Something interesting is going on with this vehicle; how it connects to the wider world. Whenever we had a story about a Chinese clone or copy before, the reactions would be largely negative, accusing China of all wrong in the word, and the automaker in question was vilified.
In the case of the Landwind X7 however the reactions, comments, and emails are largely positive. Many are saying Land Rover only has itself to blame because it charges far too much for the Evoque. And many more are saying the X7 is a much better looking car than the Evoque. And we have received numerous emails from all over the world asking when the X7 will be available in country X or Y. Are you reading this, Landwind..?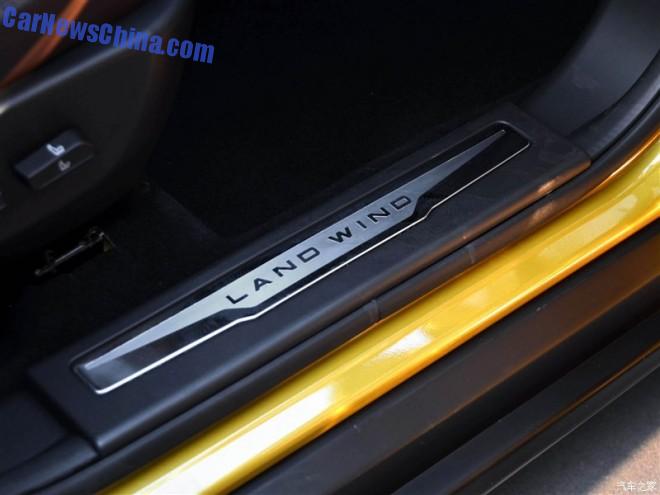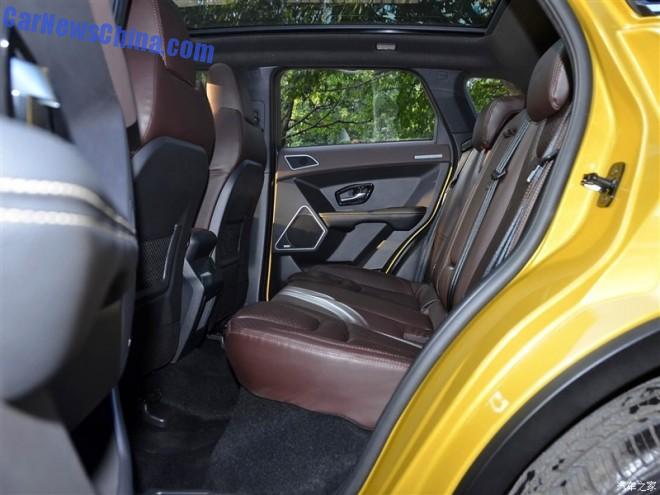 Sunroof is gigantic. Rear bench big enough for three. But that door design is mess. Too many lines! Dark carpets don't look as good as the lighter ones we saw on the show.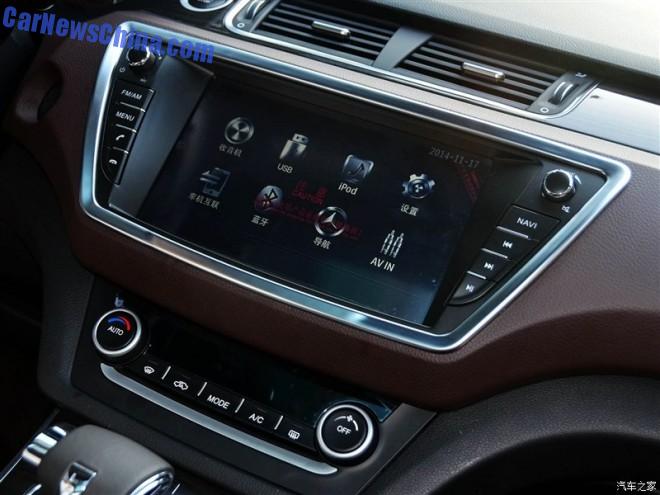 Infotainment system runs on Android. Can do radio, television, SMS, the internet, email, phone, and satnav.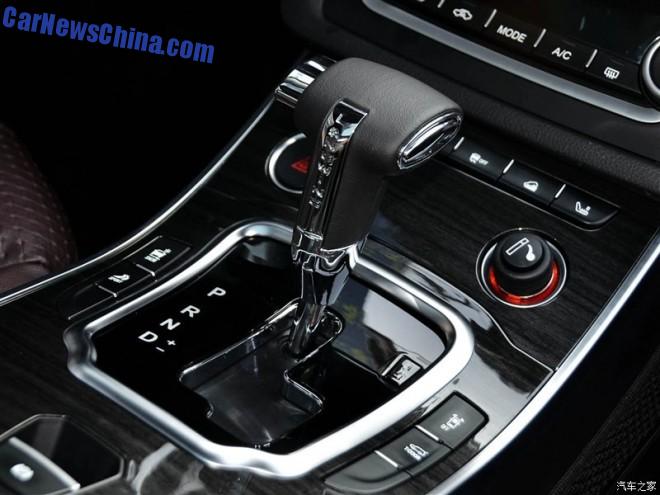 The 8-speed automatic. Electronic handbrake. Cigarette lighter located next to the alarm light.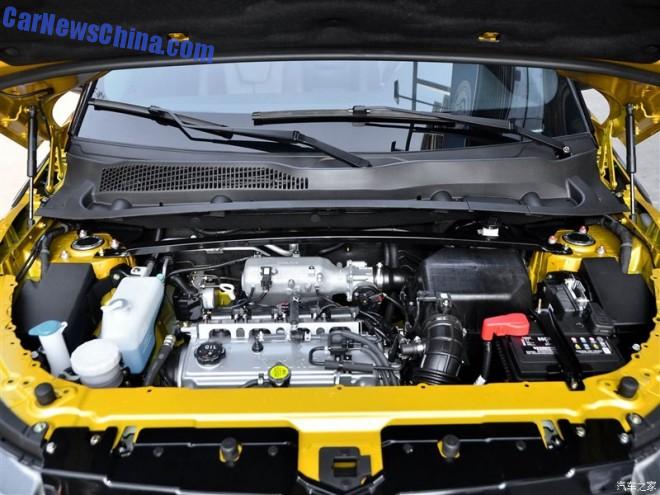 The Mitsubishi 2.0 turbo, seen here without the cover for the photo shoot. Normally it looks like this.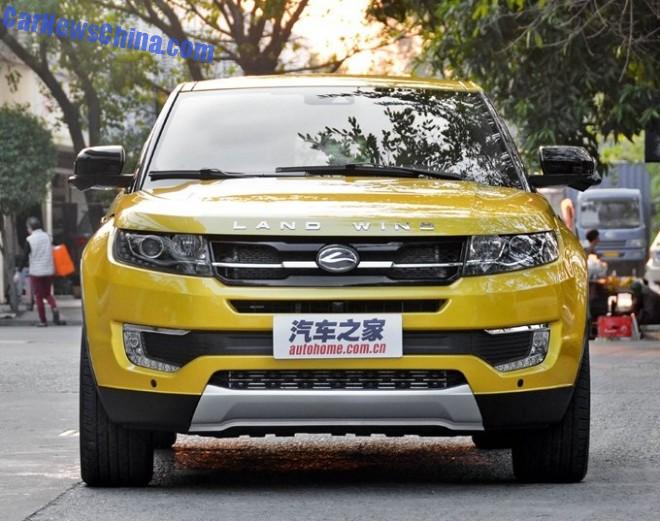 Land wind logo, depicting a breeze, proudly on the grille.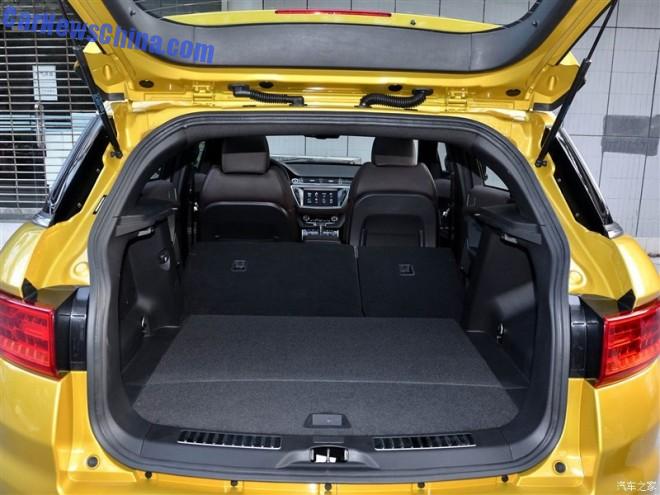 Will fit an extended family. Land Wind currently has no plans to build a 3-foor version, but they haven't said they never would… I guess it depends on how well this five-door sells. There is a lot of buzz about the X7 in China too. Media and market know very well it is a clone and that cloning ain't no good. But then again, the low price makes it a very attractive deal. And as always this crazy Chinese nationalism is creeping into the discussion, with many commenters seriously saying this is how 'China should fight back to the West'!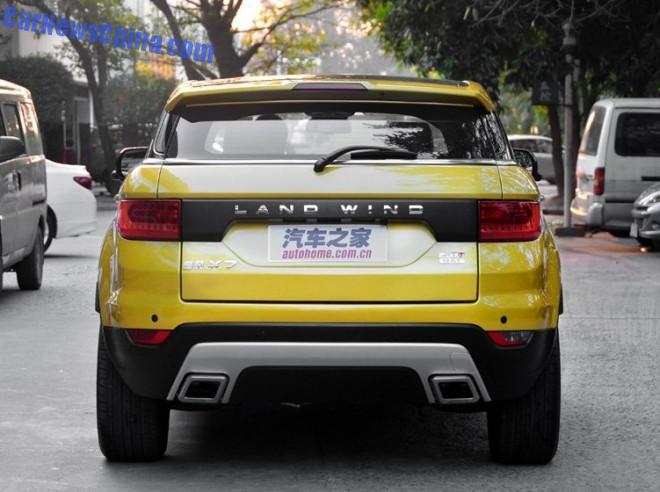 Yez, this new Landwind carries great responsibilities on its cloned little shoulders…