While in Guangzhou we went for a visit to the local Emgrand dealer, and came away slightly confused. Emgrand started as a sub-brand under Geely Automotive, it then became a halfhearted stand-alone brand, and now it will be morphed back under Geely as the 'Borui' brand, which will continue to use the Emgrand logo. The other sub-brands, GLEagle and Englon, will be phased out someday, but when exactly is unclear.
On the first photo the new Geely Emgrand GX9 Pride SUV with the new Emgrand logo on the bonnet, standing in front of a backdrop with a Geely Emgrand EC7 with the old Emgrand logo, and flanked by the Geely GLEagle GX7.
The building with the old Emgrand logo.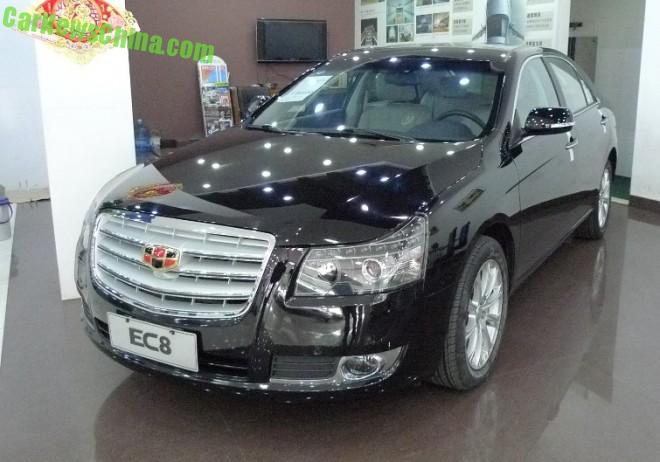 The Geely Emgrand EC8 sedan with the old Emgrand logo.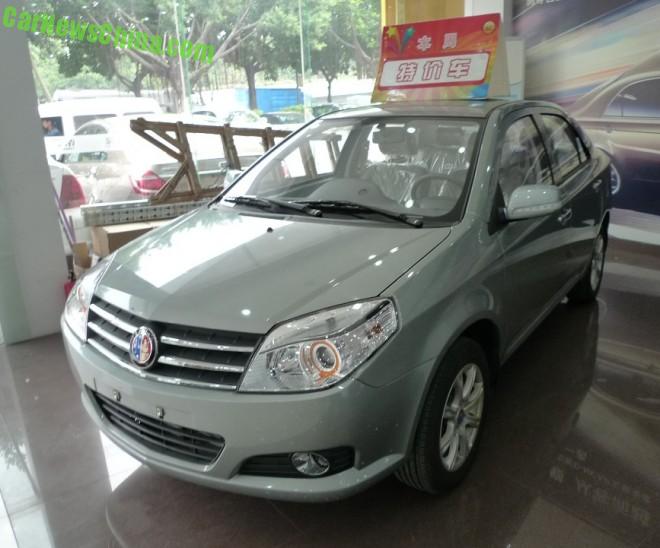 The Geely Englon MK2, also known as the Jingang 2, also known as the Geely Englon King Kong. The MK2 debuted in 2012. Current price starts at 44.800 yuan and ends at 66.800 yuan. Power comes from a 1.5 liter four-cylinder petrol engine. They are a hard sell and Geely is offering large incentives. This 'special price car' was was offered for 39.000, a 5000 yuan discount!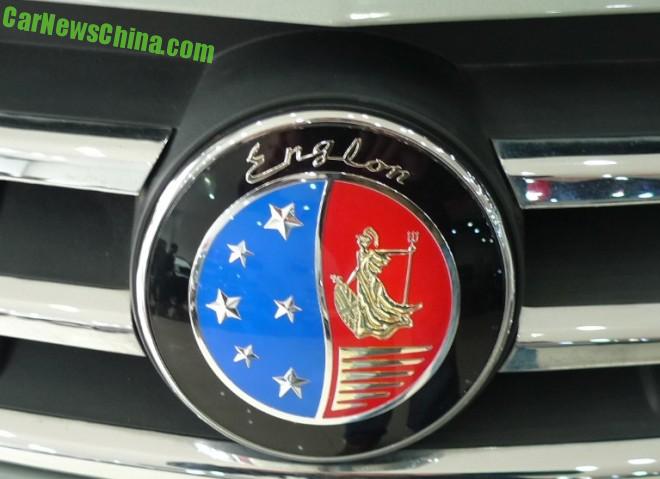 The super hip Englon logo. Englon stands for England London, but blue stars look more like America. The TX4 taxi is also an Englon, but sadly and badly there wasn't any TX4 in Guangzhou.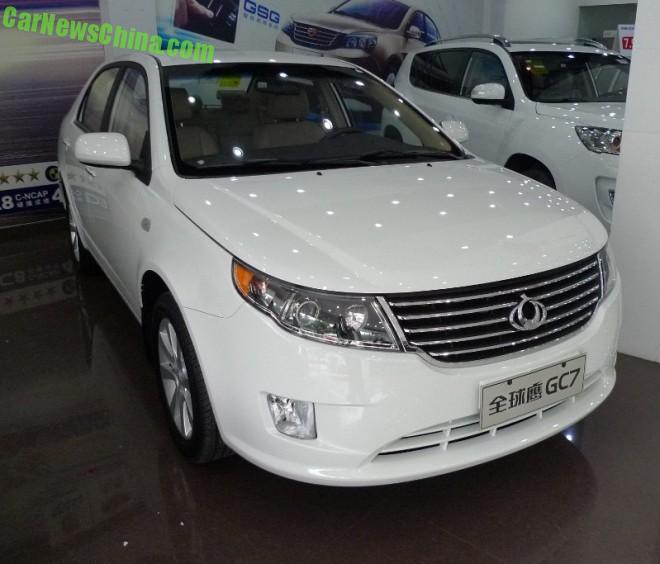 This is the GLEagle GC7, a compact sedan priced from 62.900 yuan to 79.900 yuan, powered by 1.6 and 1.8 four-cylinder petrol engines. The GLEagle GC7 will soon be succeeded by the Geely GC7 New Vision (with Emgrand logo's but without Emgrand badges).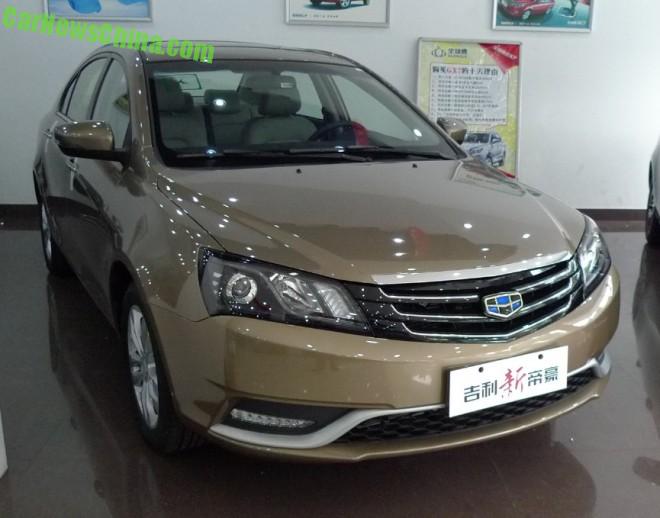 This is the Geely Emgrand New Vision EC7. New Emgrand logo on the grille, Emgrand and EC7 badges at the back. The EC7, at the time without the New Vision name-tag, was launched in July. Price starts at 69.800 yuan and ends at 100.800 yuan. Engines: 1.5 and 1.3 turbo.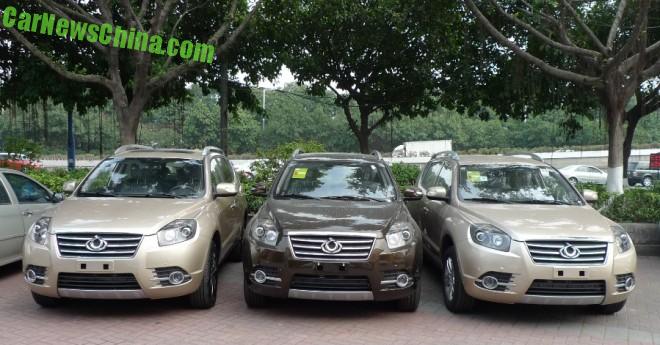 So we have: new Emgrand, old Emgrand, GLEagle, Englon, Emgrand New Vision, and whatnot more. All under one roof. We decided we had had enough Geely for the day and walked away, but once out we were attacked by three times GLEagle GX7, two in beige and one in brown. We ran…