A beautiful Mercedes-Benz 280E, Spotted in China in the Wangjing District in northeast Beijing. The badass Benz was in perfect shape, looking loved and very well maintained. Black paint as fresh as new, chrome mirroring the world, all parts period original, and not a single dent or scratch. Interestingly, the vehicle has black license plate from Sichuan Province, just like another W124 we met elsewhere in the capital.
The interior is near-perfect with slightly worn leather, and it all urgently needs a good clean-up. Wood is still very good and radio-cassette player is original. The 280E was powered by a 2.8 liter six-in-line with an output of 190hp and 270nm, which was good enough for a 220 kilometer per hour top speed.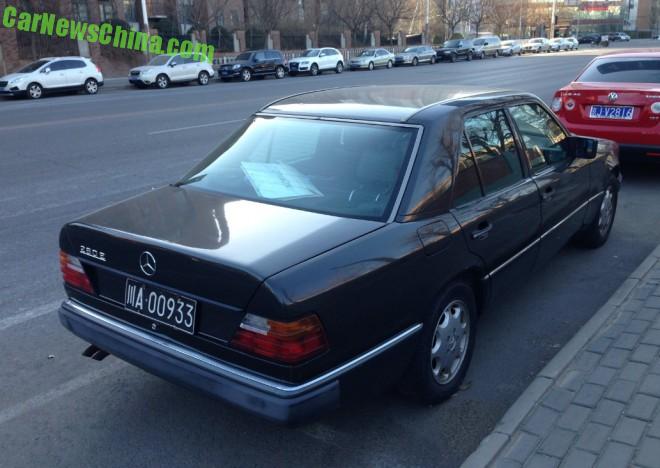 The W124 'E-class' was made from 1985 until 1996, the 280E sedan was only manufactured in the 1993 and 1994 model years, making it a rather rare car. The W124 was never officially exported to China but the Chinese government bought at least a few hundred vehicles for use by high-level officials and state-owned companies.
Time thus for our Famous China Mercedes-Benz W124 Collection™: six-door limousine, 260SE, 320E, E280, 6-door limousine, black sedan, white estate, E320, estate, E220,  E220 no.2, and a 200.