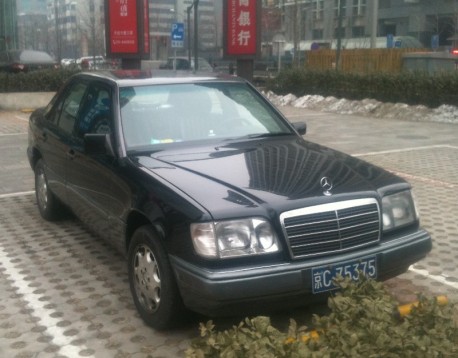 A beautiful black W124 Mercedes-Benz E220, seen on an early morning on a parking lot not far from my home in Beijing. The fine vehicle was in perfect shape, no rust and no missing parts. Paint was still fresh and chrome shiny as new. After seeing this great car I was happily awake…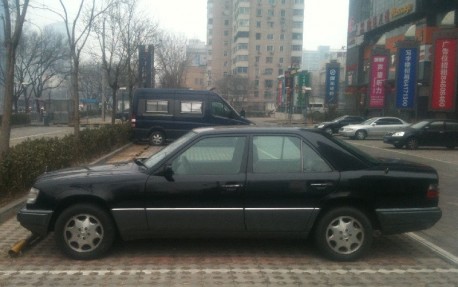 The W124 E-Class was made from 1985 until 1996 and was never officially exported to China. Fortunately some Ees made it to Chinese shores via diplomatic or gray channels.  We have a small collection: white estate, E320, estate, E220,  E220 no.2, and a 200. The E220 was powered by a 2.0 four-cylinder that pooped out 150hp and 210nm, mated to a 5-speed manual or a 4-speed automatic.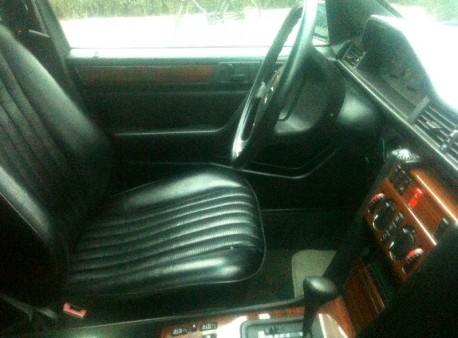 Leather looking just a little bit old, automatic gear box, wood in good condition.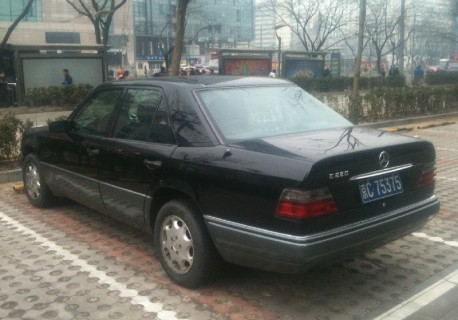 Period wheel covers. Two tone scheme was considered 'modern' in the late 1980's. Big bumpers characteristic for those days. A great Mercedes-Benz indeed.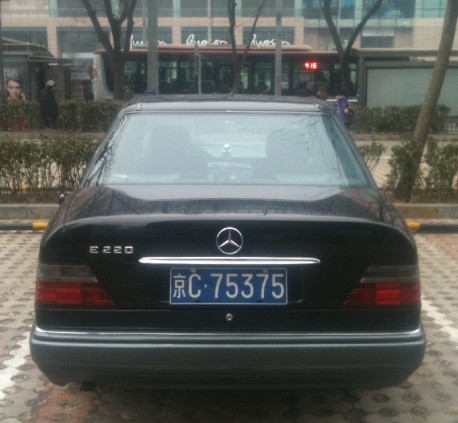 Bus 416 passing by. Benz quietly waits.