A majestic W124 Mercedes-Benz E-Class 6-door stretched limousine, seen on the premises of the Dalian Classic Car Museum in the great city of Dalian in Liaoning Province. The vehicle belongs to the museum but is technically not a part of the collection. It was used to ferry VIP guests to and from the museum but stands neglected today, pretty much the same story as we had with an old Toyota Crown in Beijing.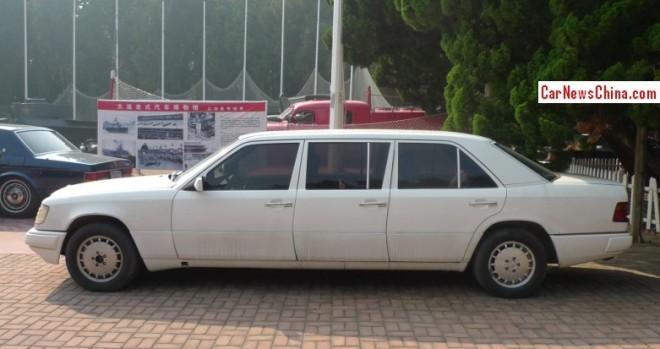 The museum is located in Lushun, a satellite city about an hour by car from Dalian proper. It was, and still is, frequently visited by high ranking government and foreign delegations, and they deserve a good ride… Nowadays the museum uses a 1989 Rolls-Royce Silver Spur for the job. Nice car indeed, but not as big as the Benz!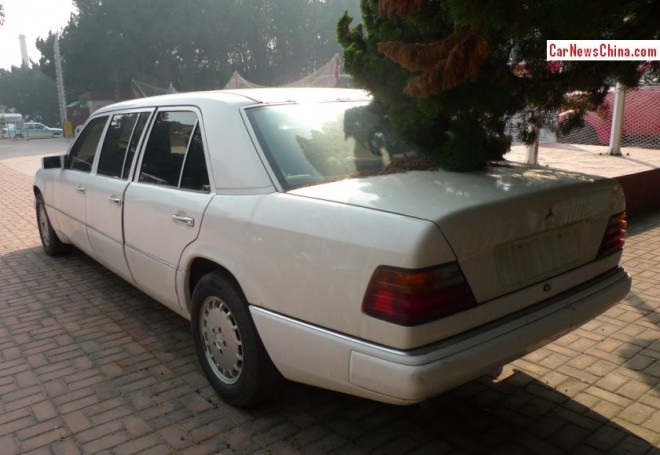 The W124 was manufactured from 1985 until 1996. The six-door stretched limousine was an official factory-built variant, aimed mainly at airport-taxi companies. Wheelbase was stretched by 800 mm to 3600 mm, bringing the total length of the vehicle to 5540 mm. The limousine featured a third row of seats in between the front seats and rear bench. China imported a small number of the stretched W124 in the early 1990's. Most were used by state-owned hotels and some by the government. This particular car is a 260E powered by a 2.6 liter six-in-line with 170hp. The vehicle was in reasonable condition and staff told me it still worked fine.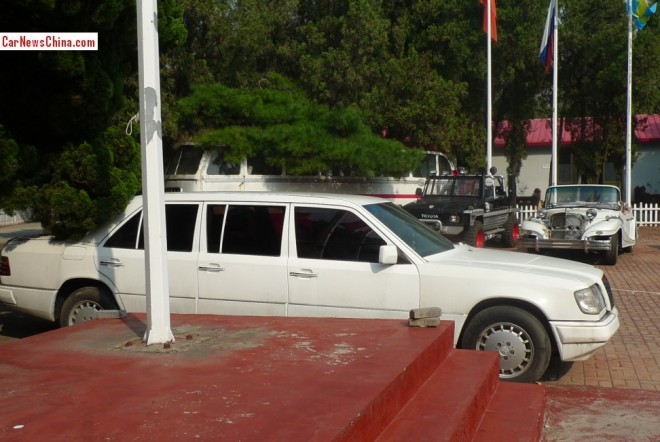 Parked proudly next to podium. See the Jinma QJM5022TYN6 Wedding Car in the background. Chinese flag for China. Russian flag because the museum is based in an old Russian-built military base. Swedish flag for a visiting Swedish trade delegation. They didn't get very excited I guess, as there was only one old Volvo in the museum. More on that one in a later post, and time now for our Famous China W124 Collection™: black sedan, white estate, E320, estate, E220,  E220 no.2, and a 200.
---