A beautiful W124 Mercedes-Benz E280 sedan, Spotted in China by Reader Ronan who runs the great website RanWhenParked.net, thank you for the pictures! The Mercedes-Benz W124 is the most famous E-Class of all times, production started in 1985 and continued until 1996 with a facelift in 1993, this is a facelifted car. The W124 was never officially exported to China so seeing one on the streets is a very rare pleasure.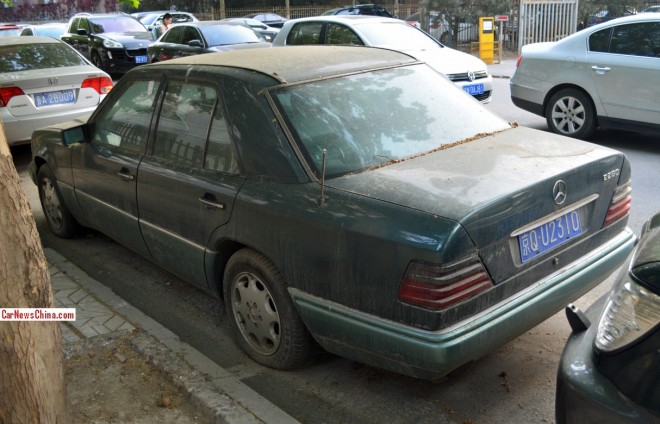 This particular car is painted in green and light green, a two tone scheme typical for the W124. The vehicle sadly is in a rather sad shape. Dusty and dirty, deflated tires, suspension likely broken, and various body parts don't align properly anymore. However, it still can be saved and rocked back to the road!, if someone had a lot of time and a lot of money. The E280 is powered by a 2.8 liter six-in-line with 194hp and 270nm, which was good for a very decent top speed of 230km/h.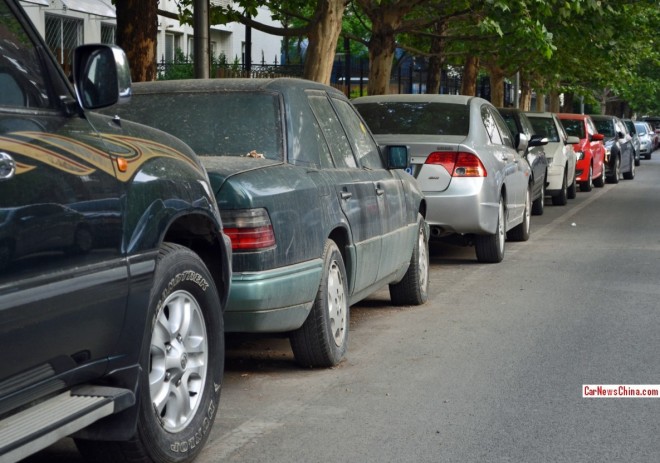 But will this beauty of a Benz ever ride so fast again..?
Time now for our Famous China W124 Collection™: 6-door limousine, black sedan, white estate, E320, estate, E220,  E220 no.2, and a 200.
---