This is the majestic Henan Ou Huang Electric Classic Car, featuring shiploads of chrome, and endless bonnet, and a Rolls-Royce grille. The Electric Classic Car is a truly gigantic electric car, measuring a full 5.5 meters in length, 1.9 wide, and 1.5 high. The vehicle was designed to look like a 1925-1931 Rolls-Royce Phantom I, one of the most famous Rollers of all time.
A simplistic interior with the steering wheel somewhat in the middle, two large dials, and four smaller dials. Dash and roof are red, doors are dark gray, floor is light gray, and the seats are beige, making for a surprisingly cozy ensemble.
Three-spoke steering wheel in fake wood, with another strip behind the dials.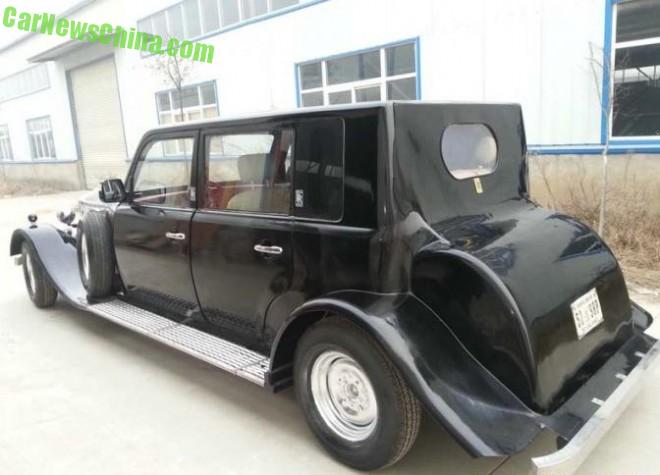 The Classic Electric Car is manufactured by a company called Henan Ou Huang Carriage Manufacturing Company, based in the great city of Dongguan in Guangzhou Province, and not in Henan, as the name suggests.
The name also suggests the company makes carriages, and this they do indeed, horse carriages to be exact, most inspired by classic British stuff. A few fine examples: the classic wedding carriage, the multi-row sightseeing carriage,  and the pumpkin carriage with a revolving passenger compartment.
The carriages are aimed at hotels, resorts, wedding companies, and such like. They are designed to be pulled by real horses, but if a customer just wants to show off a carriage without shoving horse shit  Henan Ou Huang is happy to sell matching plastic horses that look kinda freaky.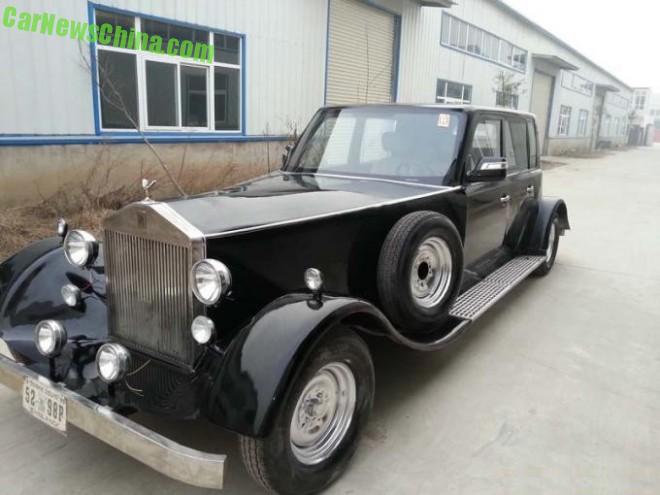 The Electric Classic Car is the company's first foray into the 'motorcar' market. It is aimed at the same buyers, in line with a long tradition of Chinese 'classic' wedding cars. Power comes from an electric motor with 40hp mated to a 12V lithium-ion battery. Top speed is claimed at 60 kilometer per hour and range at 100 kilometer (spec via).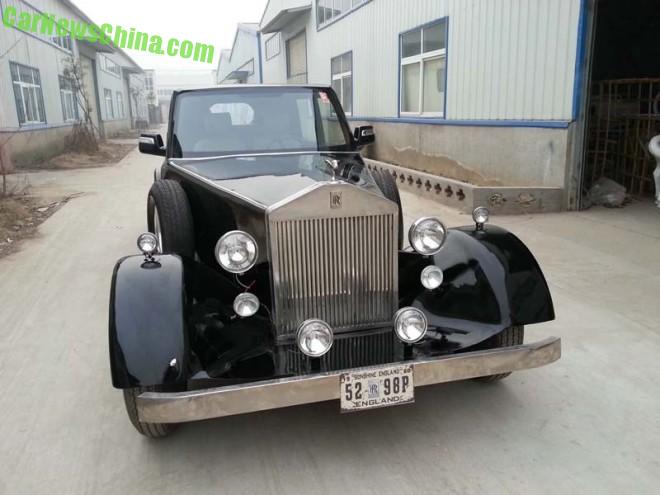 A stern beauty she is. License plate reads 'Sunshine England. 52 98P England'.