A crazy Cadillac De Ville sedan, Spotted in China in the Lido area in Beijing. The good Caddy seemed lonely and abandoned, covered in a thick layer of dust and standing shaky in the late winter sun. She was painted over in cherry red with a white roof and white mirrors, and further prettified with racy low tires, matte gray six-spoke alloys, and…
… a rather mean looking skull on the bonnet.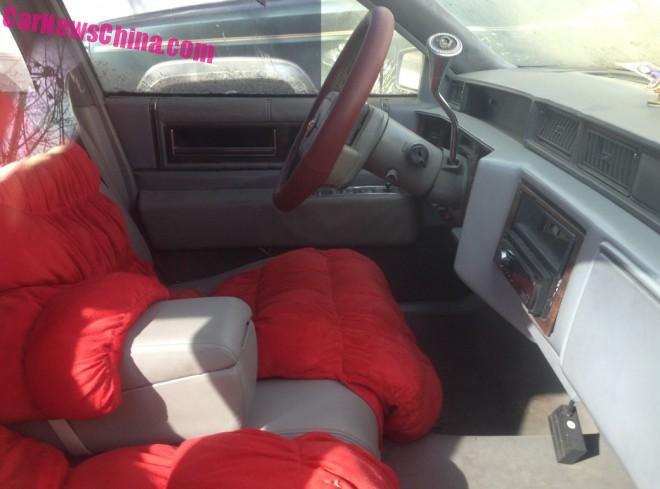 The interior looked surprisingly clean, fitted with red seat covers and glitter on the gear knob. I suspect this very vehicle was once used as an attention grabber on tuning shows, just like this…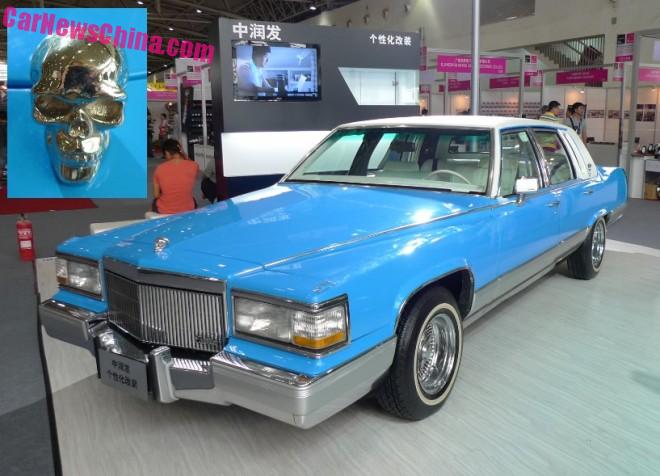 … beautiful blue Brougham I met on a tuning show in Beijing a while ago, with a skull on the bonnet again. More about this monster in a separate post soon later.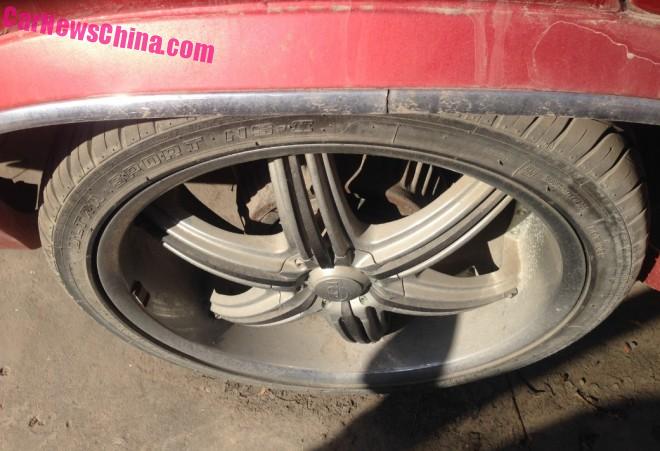 The sixth generation De Ville was made from 1985 until 1993 and never officially exported to China, so seeing one in the Capital is a rare pleasure. Earlier on we saw a black example in Tongzhou. The De Ville was powered by a 4.9 liter V8 mated to a 4-speed automatic transmission. Output was a decent 200 hp, which was good for a 160 km/h top speed.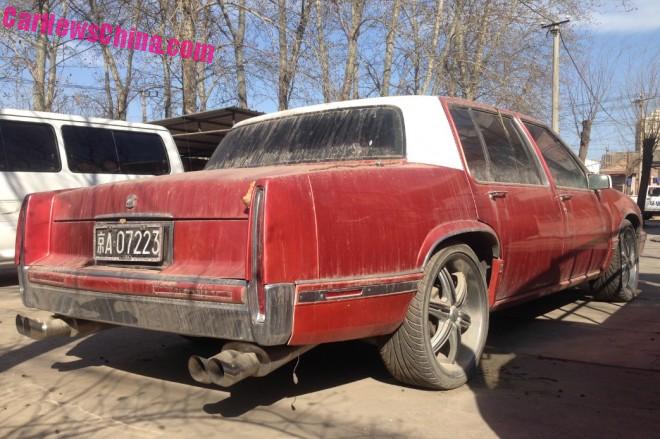 Rear window frame in white as well. Giant exhaust pipes with full sized mufflers, sticking out far from under the bumper. The overall condition of the vehicle was all right. In dire need of a good cleanup of course, and new oil and such, but she seemed healthy enough to hit the road again.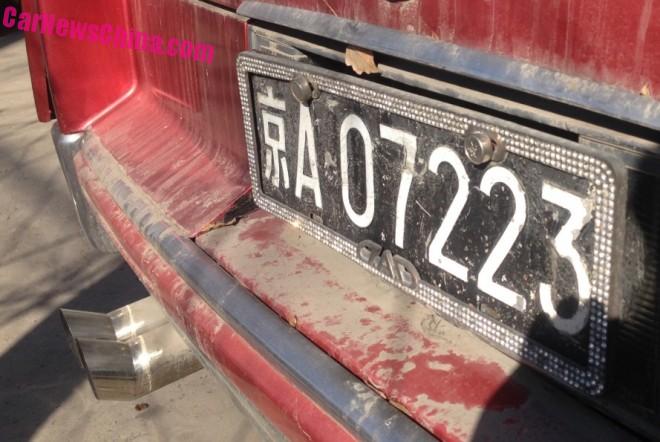 License plate frame in glitter for the extra shine.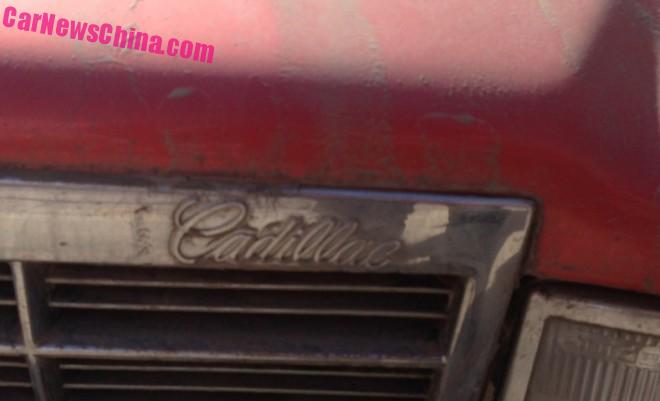 A red Cadillac De Ville in Beijing.