A wondrous white Citroen ZX Fukang 988 sedan, Spotted in China in Wangjing District in Beijing. The good old 'Troen was in great shape, with fresh paint and shiny chrome, nothing broken or gone, and looking completely 100% period-original! Small dent in the bumper didn't spoil my party. Note typical French single windshield wiper.
The Fukang name was used for the China-made variant of the first generation Citroen ZX, which was manufactured in France from 1991 until 1998. Production in China started in 1994 at the Dongfeng-PSA joint venture. In 2003 the Fukang name was dropped in favor of C-Elysee, production then continued (2010 model) until 2013 (!!!) when the ZX was finally replaced by the all-new Citroen C-Elysee.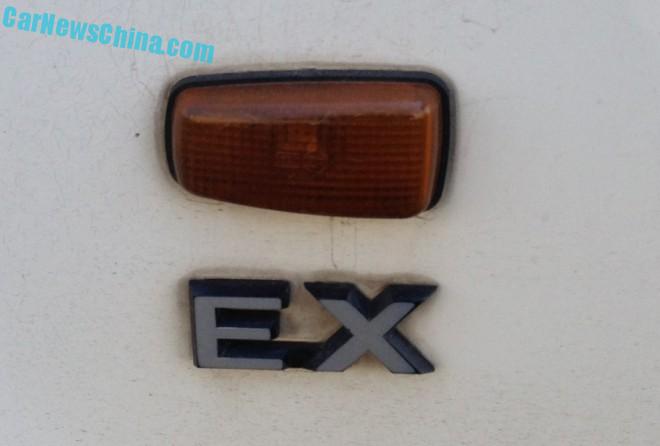 The Fukang 988 was a more luxurious version of the base Fukang, positioned slightly higher up-market. The 988 arrived in 2002 and continued until 2007. Lone engine was a 1.6 liter four-cylinder petrol mated to a five-speed manual with an output of 88hp and 135nm, which was good for a 175 km/h top speed and a 0-100 in 15.3 seconds (specs via). The EX was the top trim level for the 988 and came with a subtle body kit (compare with 988 ETC) and a dressed-up interior.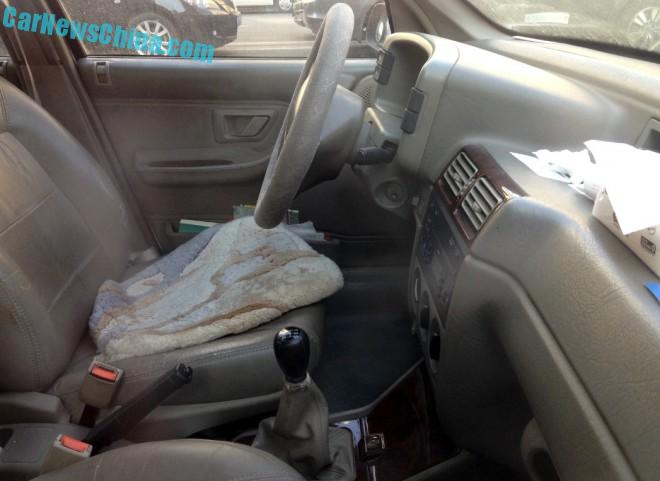 The 988 EX came with plastic-wood dashboard trim, fake-leather seats, and electric windows. Seat cushion, steering wheel cover, and gear knob are all after-market additions.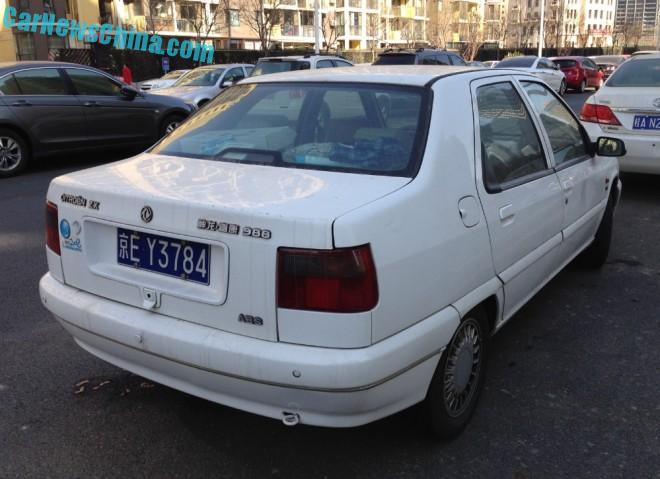 Alloys are period-original. Dongfeng badge on the back, it was replaced by a Citroen badge on the C-Elysee. ABS badge on the lower-right.

Shenlong Fukang 988. Shenlong is short for Shenlong Qiche, which was the most common name for the Dongfeng-PSA joint venture, but it is rarely used today.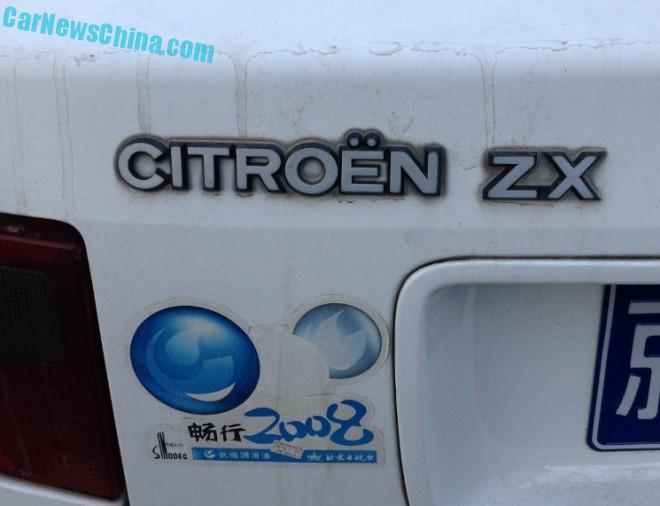 The Citroen ZX Fukang 988 is a great car with a great history. May this fine white example ride the streets of the capital for a long time coming!
The 2008 sticker was part of a Sinopec stunt for the Olympic Games. Sinopec is one of the major oil companies in China and they also own a zillion gas stations. They had a messy show on TV where camera crews where running around in traffic jams, looking for cars which such a sticker. When the found one the happy driver would get a free tank of gas.