This is the new Yogomo 330 from China, seen on on the Shandong EV Expo  (intro) in Jinan City. The Yogomo is a new electric car, looking far too much like the Kia Picanto. The Yogomo 330 is rather large but technically still a Low Speed Electric Vehicle, it cannot go on the highway and buyers have no rights on government green-car subsidies.
This is the Kia Picanto, the current second generation was launched in 2011. The Yogomo 330 is almost a perfect clone, only the grille and mirrors are slightly different. Yogomo (web) is one of the largest LSEV makers in China, and they also make a range of petrol-powered minivans that look a lot like the Volkswagen Bulli concept. The vans were on the show as well, more on those in a later post.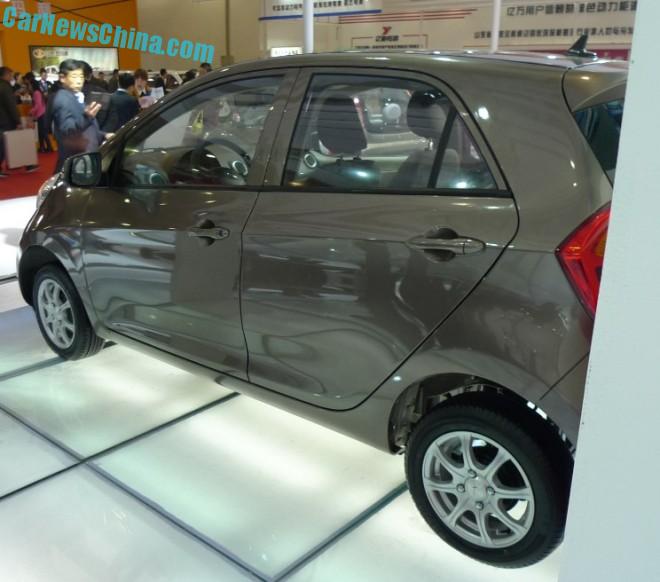 The Yogomo 330 was first announced in January 2015, but its public debut happened there in Jinan. It was a huge ceremony with speeches, confetti cannons, and pretty little ladies playing see-trough drums: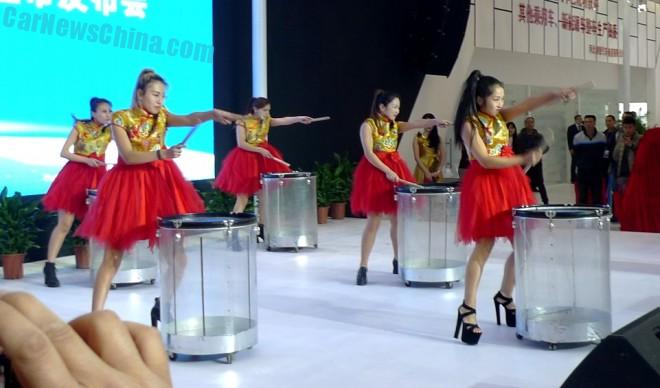 That surely woke me up…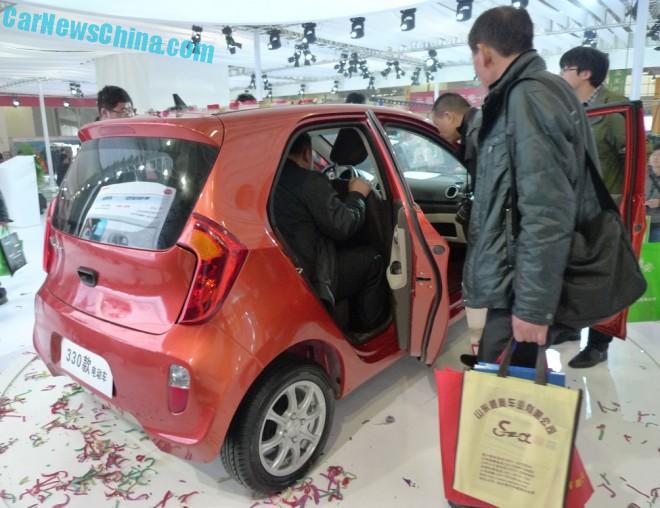 The Yogomo 330 will be launched on the Chinese car market in the second half of the year. It will be priced from 30.000 to 40.000 yuan ($4830 – 6440), and that makes it one of the most expensive LSEV's. The Kia Picanto is not marketed in China, but in the U.K. price starts around 8000 pound or 11.900 USD.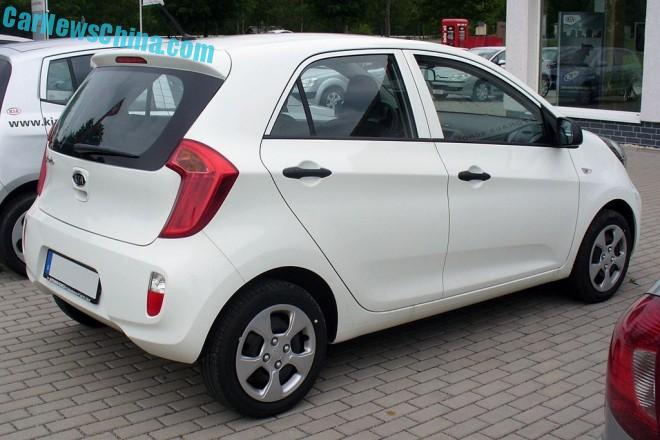 The Kia Picanto. Yogomo only changed the handle for the hatch, a little bit, and deleted the logo, the windshield wiper, and the third brake light.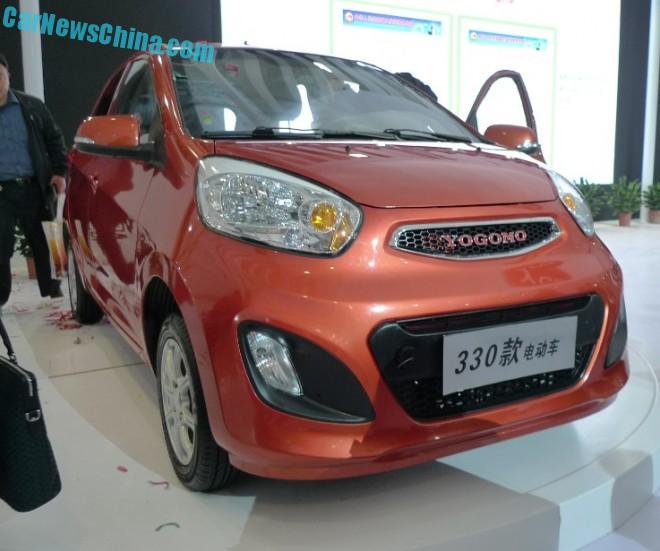 The Yogomo 330 will be available with three electric motors: one with 4Kw, one with 5Kw, and one with 7.5Kw, all mated to a lead-acid battery. Top speed of the 7.5Kw version is 60 kilometer per hour. Yogomo says they are working on a stronger variant with a 13Kw motor, mated to a lithium-ion battery. This vehicle will probably be powerful enough to qualify for the green-car subsidies.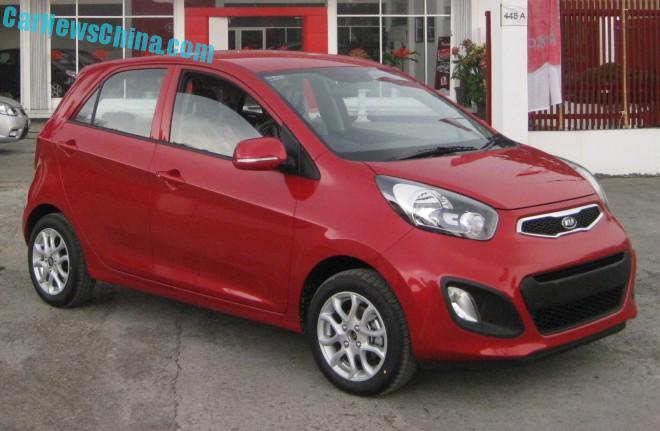 The Picanto again. Time to compare size:
Yogomo 330: 3450/1500/1480, wheelbase is 2385.
Kia Picanto:   3595/1595/1490, and wheelbase is…. drums drumming…. 2385.
You always catch 'em by the wheelbase.
Yogomo however is not the first Chinese automaker to copy the Picanto. Brilliance was first with the petrol-powered Dolphin, although that car is slightly smaller.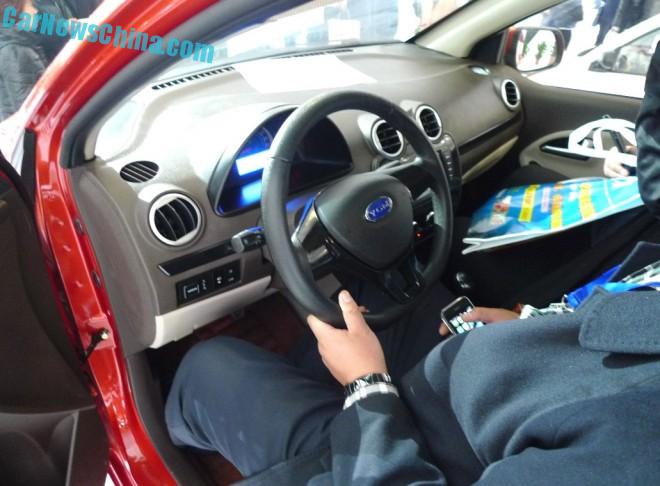 Truth to be told; Yogomo didn't copy the interio. The 330 comes with a digital instrument panel, round air vents, and a small LCD screen in the center console.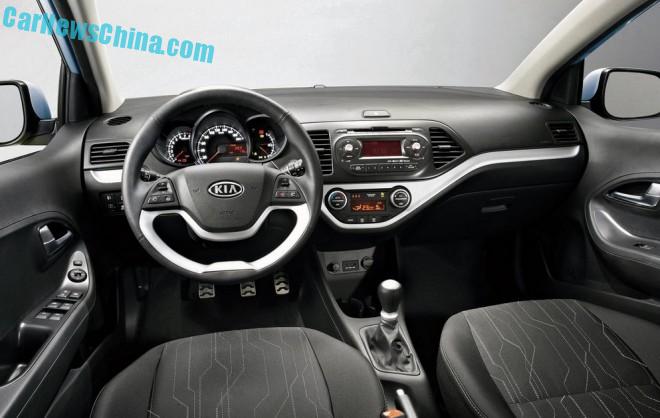 Kia Picanto.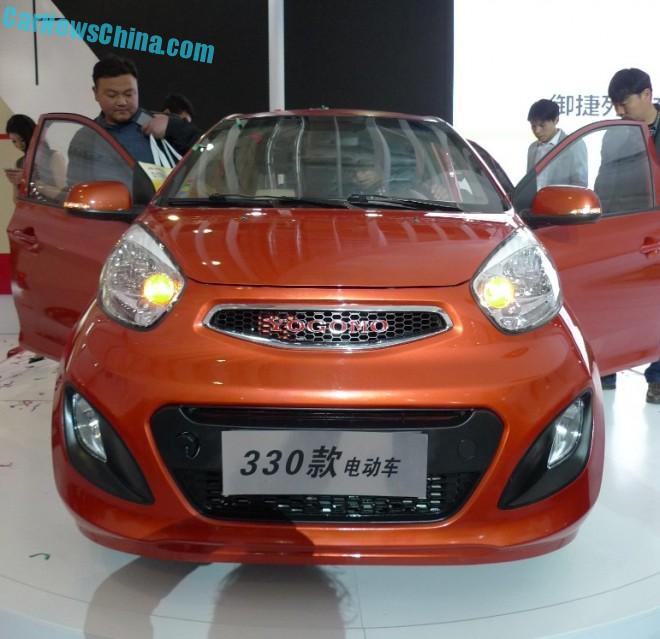 All doors are open and the lights are flashing, the Yogomo 330 has arrived. Kia Picanto? Not in China.