This is the new Higer Longwei pickup truck, looking fiery fast in orange, freshly launched on the Chinese car market. The Higer Longwei features a front inspired by the Ford F150, the example for so many Chinese automakers. The Longwei, or 'Grand Dragon', is a mid-sized crew-cab truck competing in the cheap end of the market.
The interior is very decent for a pickup truck in this class, except for the steering wheel that looks far to 1987. The rest of the place is dressed up in brown, fake brown leather, some fake wood, fake aluminum, and some black surfacing to top it all off.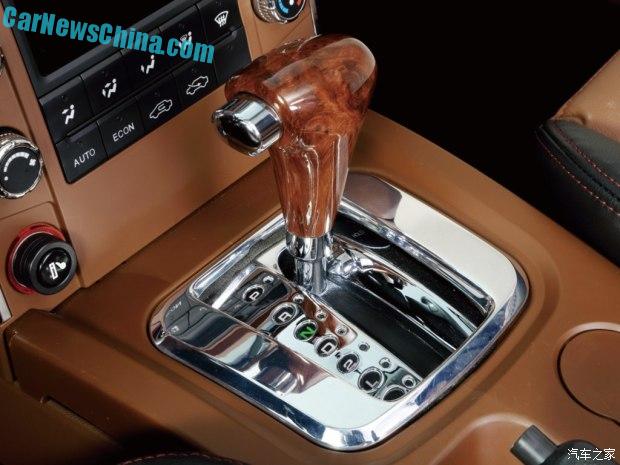 Gear lever goes completely blingbling with a large fake-wooden knob.
The Higer Longwei is available with two engines: a 2.4 liter four-cylinder petrol sourced from Mitsubishi, with an output of 136hp and 200nm, and a 2.8 liter four-cylinder turbo-diesel with 102hp and 220nm, both mated to a five-speed manual or a five-speed automatic. Rear wheel drive is standard, four-wheel drive is optional. Price starts at 81.800 yuan and ends at 101.800 yuan ($13.184 – 16.407).
Higer is a brand under Higer Bus, one of the largest bus makers in China, itself a subsidiary of the King Long Group, which is the largest bus maker in China. King Long also tries to move into to car business under its own name, so far without much success.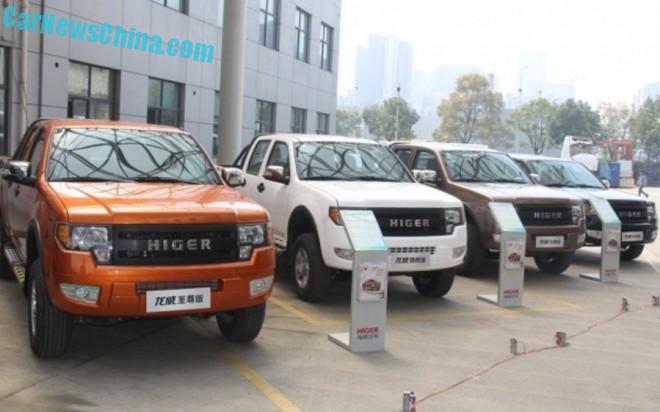 Orange too bright? Take a white one: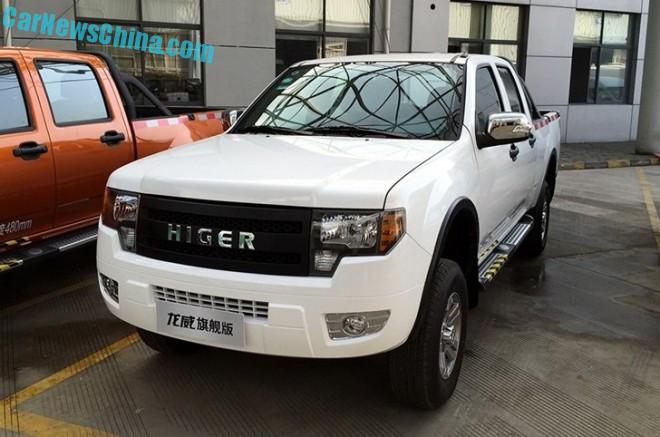 Mirrors large and grandly chromed.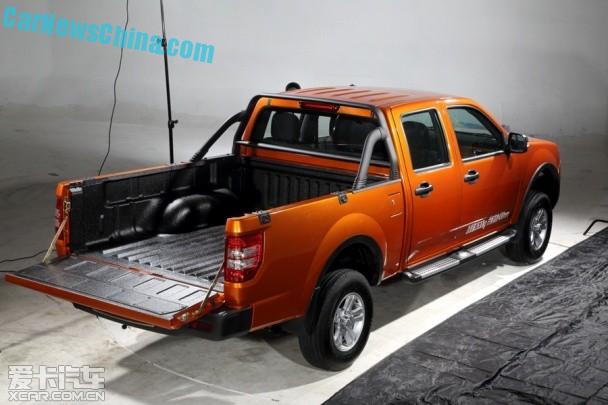 Wheels seem very small. Many Chinese automakers fir small-sized wheels to bring down fuel consumption, no matter how ugly and unsafe. Higer pickup trucks are virtually unknown in Europe and the U.S. but they have been selling for a long time in markets in Africa, the Middle East, and Russia.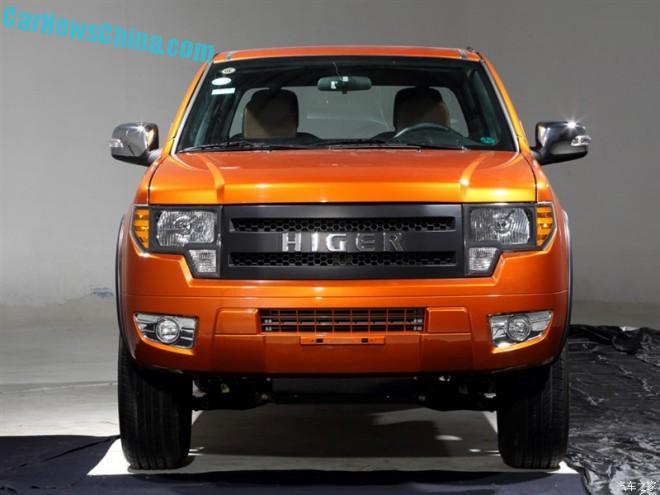 Not a Ford, this is the Higer Longwei from China.