This is the new Zinoro Concept Next, it debuted earlier today on the Shanghai Auto Show in China. . Zinoro is a sub-brand of the Brilliance-BMW joint venture focused on building electric cars. The Concept Next is a concept car previewing a future electric SUV.
A very sleek and streamlined design, with suicide doors!
The production version will be based on the BMW X3, it is expected to hit the Chinese car market in late 2016. The Zinoro brand currently has only one car; the BMW X1-based Zinoro 1E EV, which is only available for rent or for lease.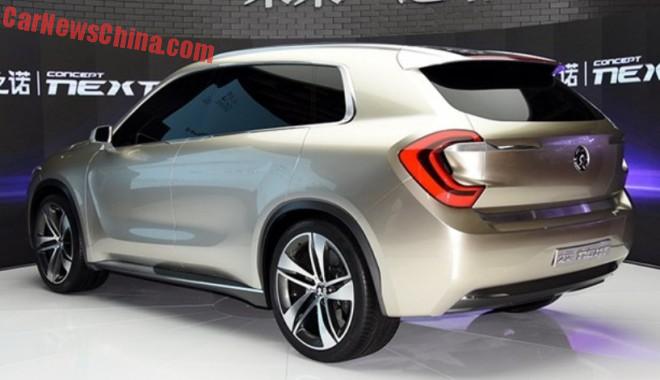 Wheel arches are wide and rear lights a work of art. The Concept Next is purely a design study, it doesn't have an interior, let alone an engine. But if the real thing looks this good and comes with a decent power train the Ziniro brand might actually start to mean something, which today they really don't.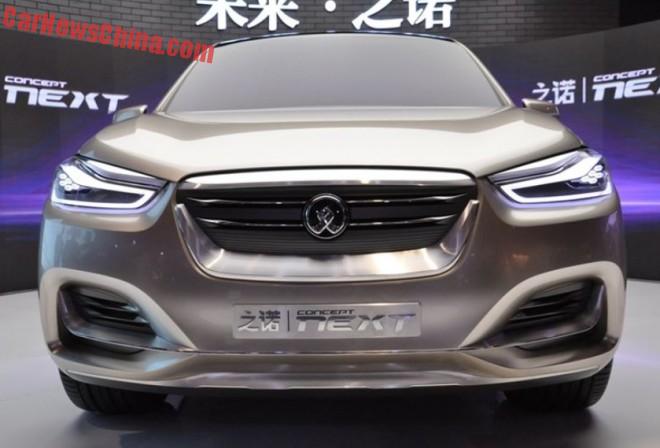 Will she be next, or not?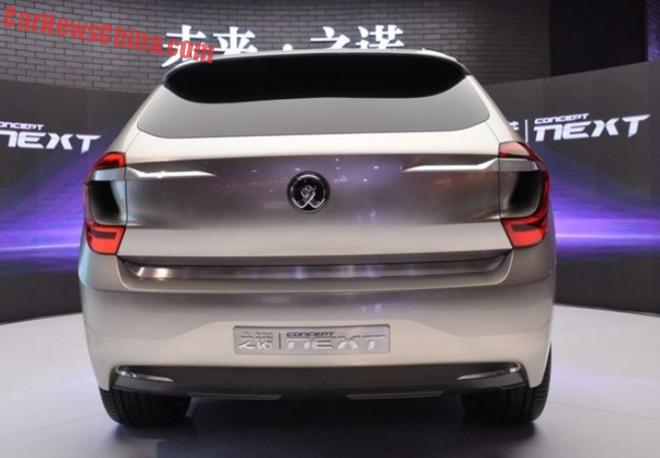 The new Brilliance-BMW Zinoro Concept Next from China.