This is the Zotye Damai X5, it debuted last week on the Shanghai Auto Show and it will be launched on the Chinese auto market next month. The Zotye Damai X5, formerly known as the Zotye T500, is a new mid-sized SUV. Zotye has been busy with the design, earlier on it had a Range Rover grille, and later on we saw a grille with the Zotye Z.
Design is a curious mix of the Volkswagen Tiguan and the Audi Q5, especially visible from the side.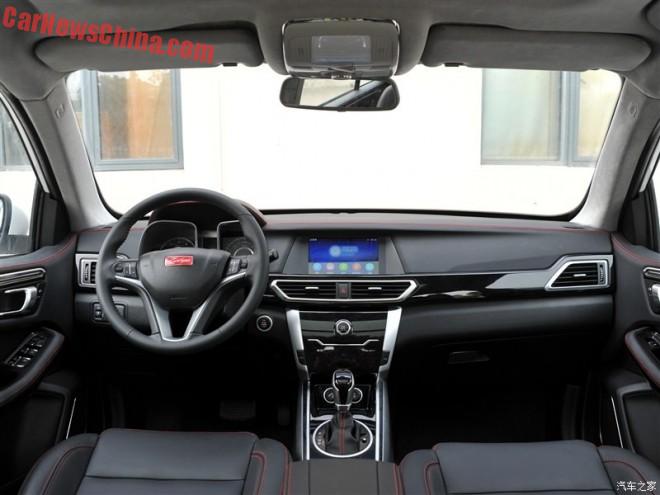 The interior looks all right, albeit a bit dark, and the design of the various vents doesn't really match with the rest of the dashboard. Red stitching for a bit of sporty.

Zotye logo is red today, but it was black in Shanghai.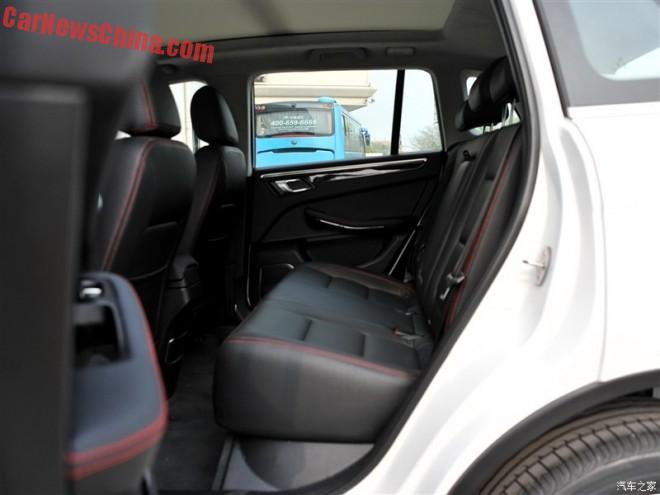 Enough space for three on the bench, more red stitching all around.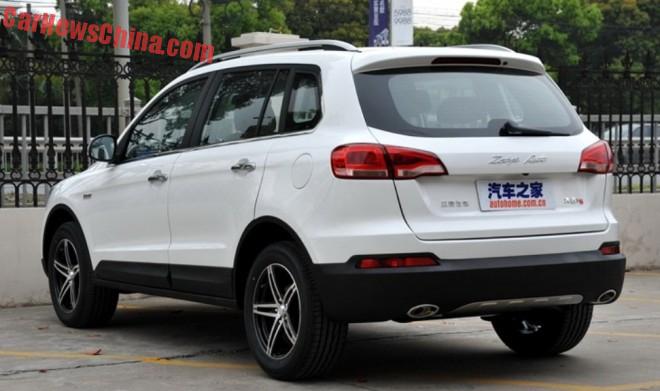 Exhaust pipes subtly hidden far under the bumper. Wheels of of the right size and alloys are sporty.
The Zotye Damai X5 will be powered by by 1.5 and 1.5 turbo four-cylinder petrol engines with 120 and 150 horses respectively, mated to a five-speed manual or a CVT.
Price will start around 70.000 and end around 100.000 yuan. The T500 will be positioned under the Zotye T600 SUV, a vehicle that looks very much like an Audi Q5.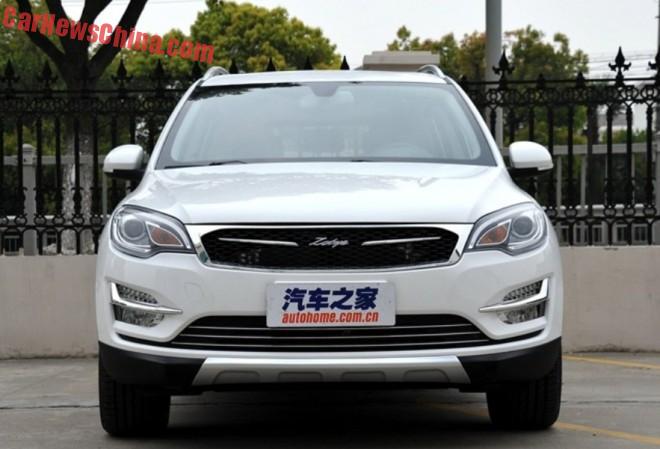 A rather modest grille and a bumper-wide skid pad; this is the new Zotye Damai X5 from China.