Two Hongqi L5 parade cars seen on May 5 in Minsk, the capital of Belarus, during a rehearsal for the May 9 Victory Day Parade (wiki). During the parade one Hongqi will be used by the Belarus defense minister and the other by the Chief of Staff.
The two Hongi 'Red Flag' parade cars are a gift from the Chinese Ministry of Defense to the Belarus Ministry of Defense, the vehicles were officially handed over on April 8.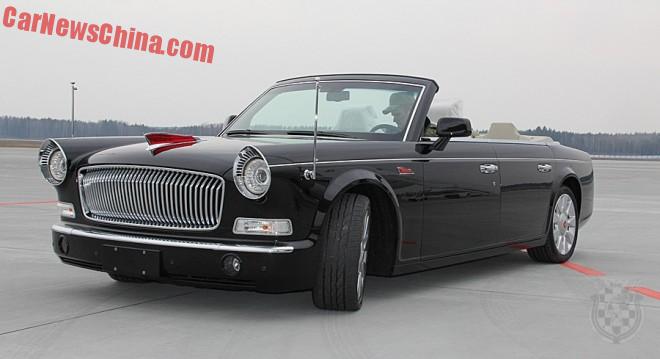 The Hongqi L5 parade car is a four-door cabriolet, basically a Hongqi L5 without a roof. It is a completely new version of the Hongqi L-series, which furthermore consists of the civilian Hongqi L5, the Hongqi L5 state limousine, the Hongqi L7 state limousine, and the mighty Hongqi L9 (CA7600L) state limousine. Hongqi is China's most famous car brand, owned by First Auto Works (FAW).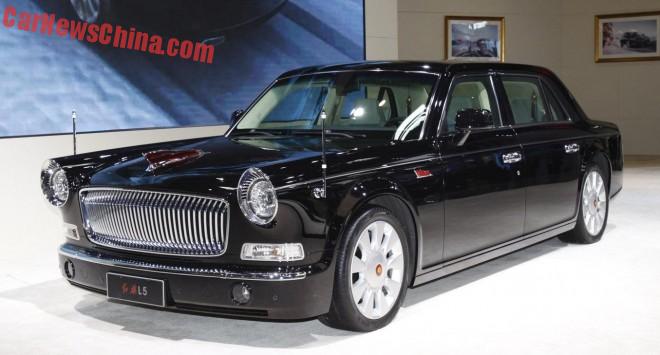 The Hongqi L5 state limousine.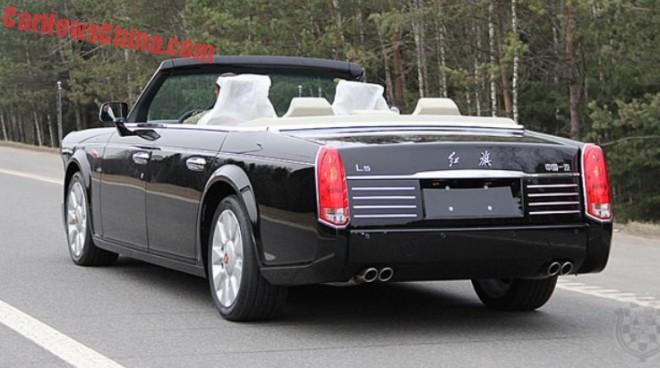 Power comes from the same engine as the base L5; a  six-liter V12 with 408hp and 550nm, mated to a six-speed automatic. Size: 5555/2018/1590 (to top front window), wheelbase is 3435. The L5 is not armored, which wouldn't make much sense anyway in an open car…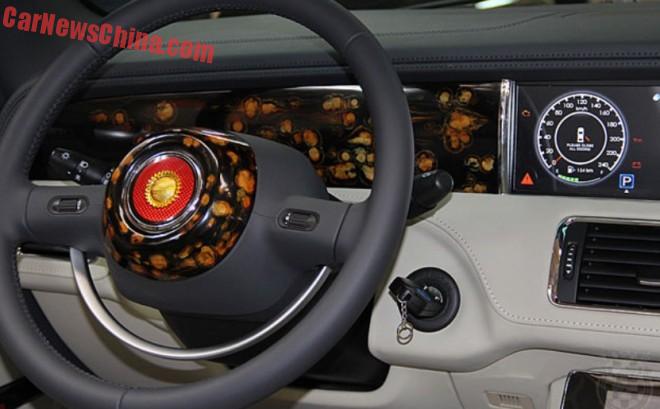 Steering wheel with sunflower is a reference to the famous Hongqi CA770 state limousine. The all-digital instrument panel is located in the center.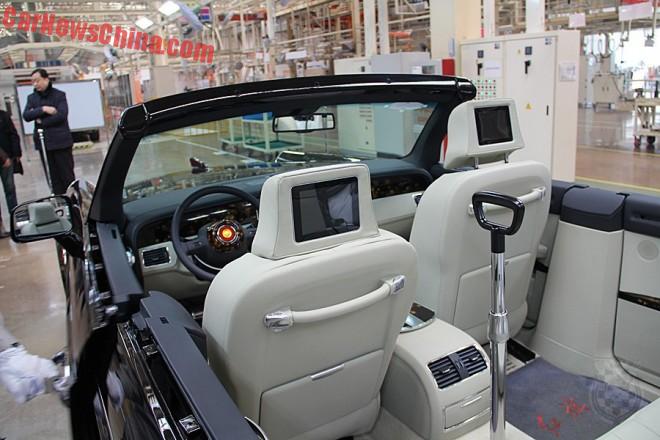 One of the parade cars in the Hongqi factory in Changchun, capital of Jilin Province. The person parading holds the handle with one hand, while saluting or waving with the other. The stick and handle are a novelty, earlier open-top parade cars used a horizontal handlebar, which seems a much safer solution.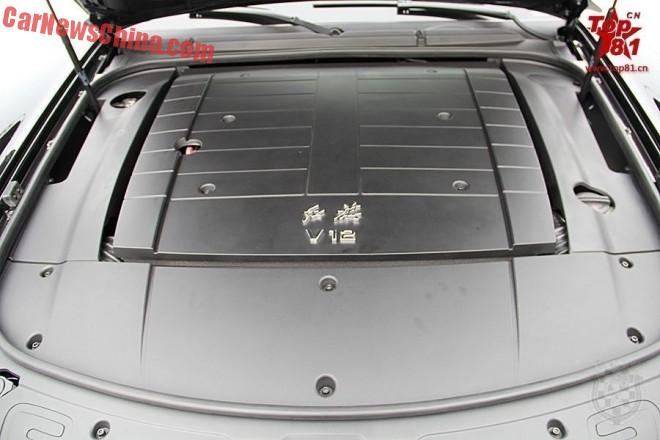 Somewhere here is a V12.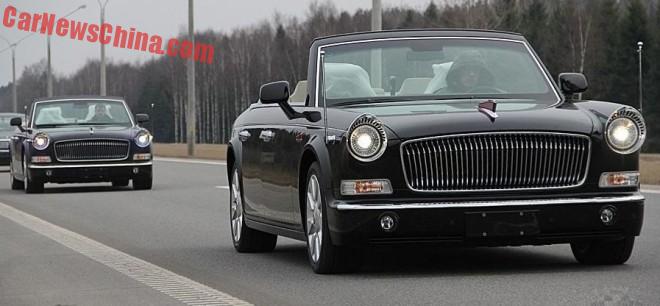 The L5's during a test drive.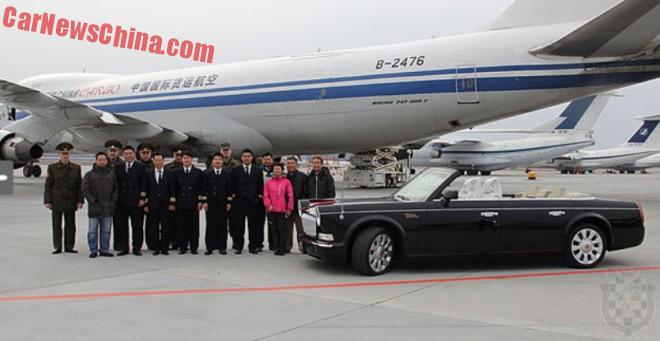 Happy faces. The handing-over ceremony on the airport in Minsk. The L5's were flown in with a Boeing 747-400F owned by Air China Cargo.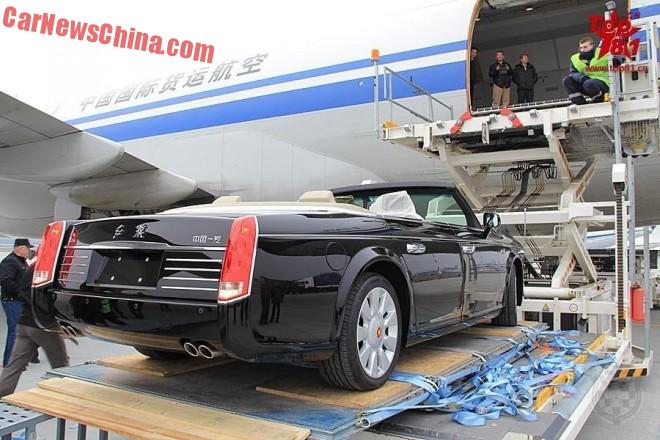 Unloading the L5.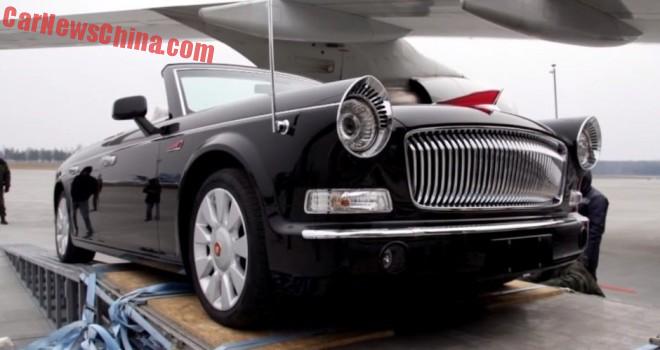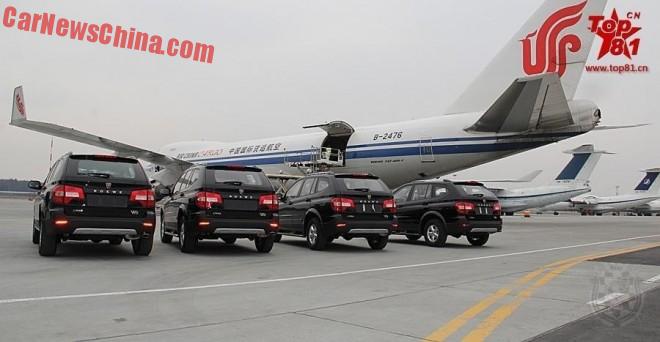 With the same flight came four Roewe W5 SUV's for VIP transport.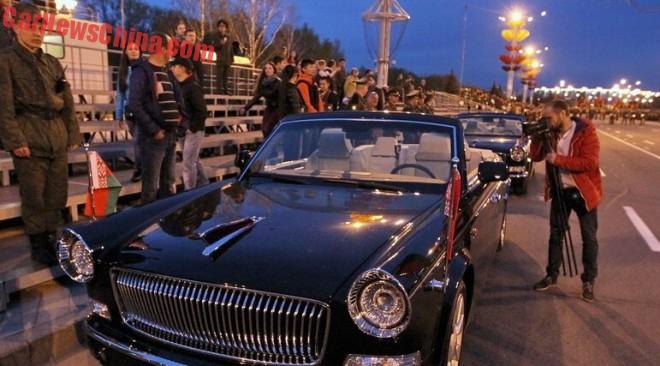 The L5 parade cars during the rehearsal.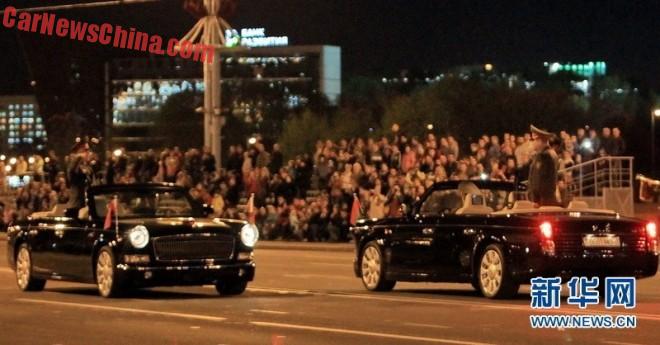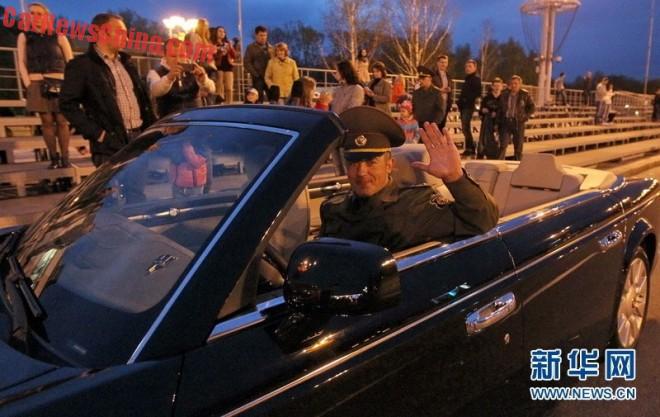 See you on May 9.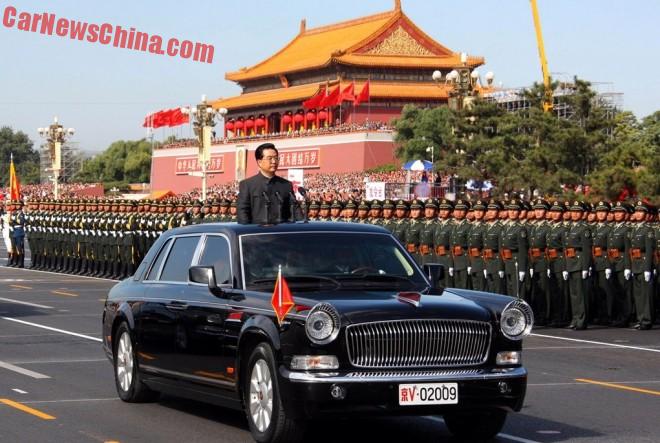 The big daddy. The mighty Hongqi L9 parade car. Suicide doors, armored, 6.4 meters long, and equipped with a four-mic microphone system that can beam the words of the president to the world, and to a speaker system installed along the parade route. Seen here parading is former Chinese president Hu Jintao.