An ultra cool Beijing Auto Works Zhanqi BJ2032HF33, Spotted in China in the great city of Sanya in Hainan Province by Reader HainanMan, thank you for the photos! The vehicle appears to be in reasonable shape, but in dire need of maintenance and a very good cleanup.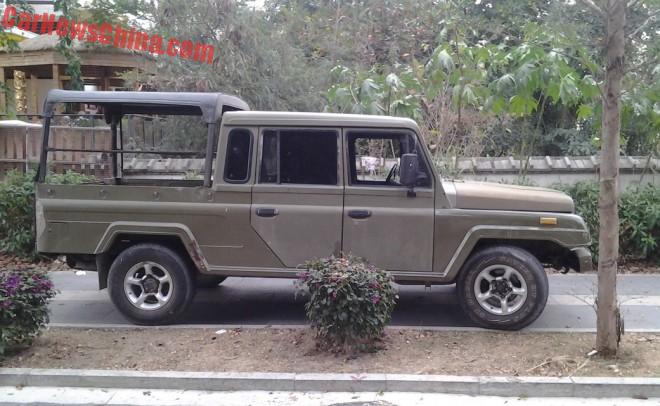 Sporty five-spoke wheels are standard.
The BJ2032HF33 is the crew cab pickup truck variant of the Beijing Auto Works Zhanqi-series. Earlier on we met a four-door passenger-car variant in Beijing. Beijing Auto Works, or BAW, is a subsidiary of the Beijing Auto Industrial Corporation (BAIC), focused on building basic off road vehicles and simple SUV's.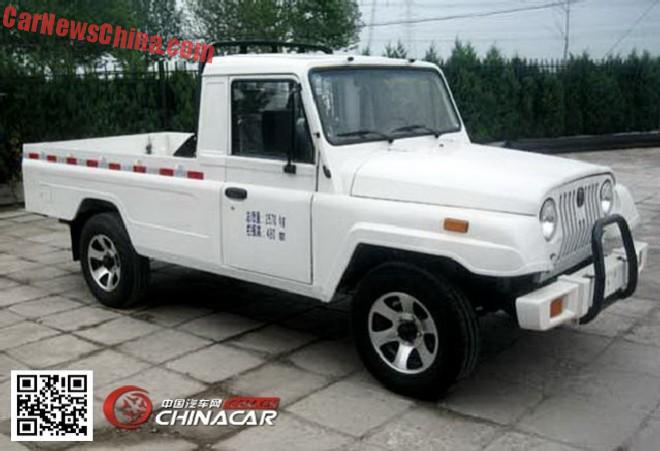 This is the single cab version, called the Zhanqi BJ2032HFT32.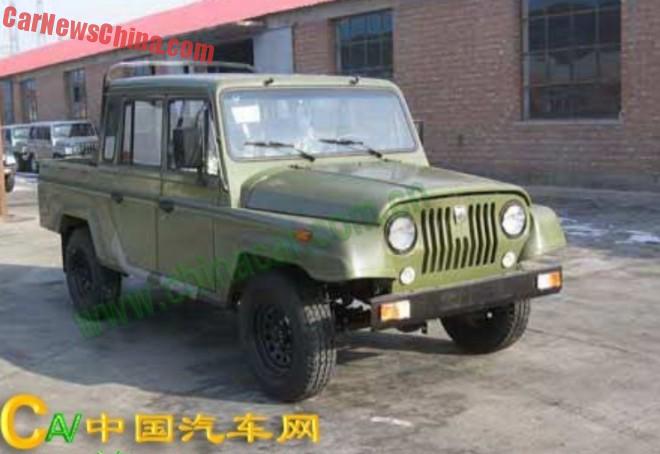 The vehicle seen in Sanya has army colors but it is a civilian version. This is the real military version, with very basic bumpers and wheels.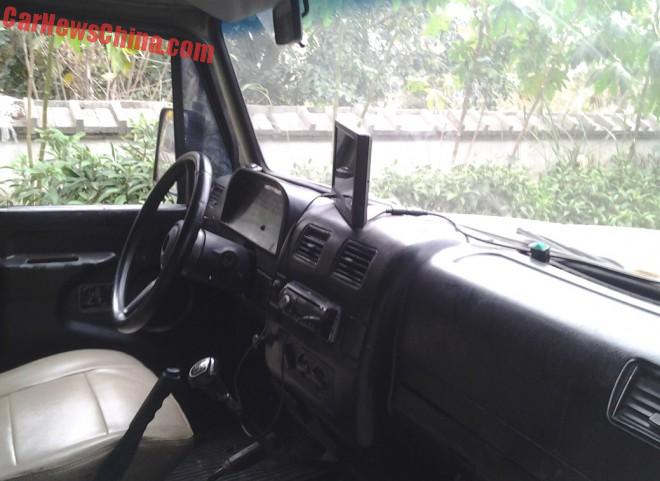 Dash very black, dressed up with an after market stereo system and flat screen on dash top.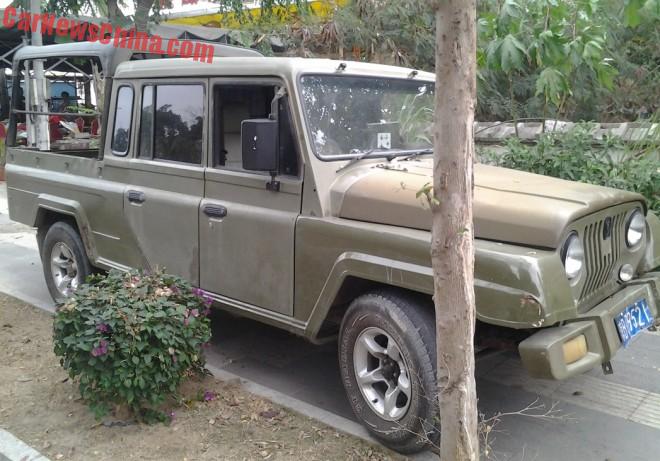 Needs some new paint too. What about Pink..?
Production of the Zhanqi series continues until today. Price for the BJ2032HF33 starts around 65.000 yuan. Power comes from a 2.3 liter four-cylinder petrol engine with 110hp and 180nm, good for an easy-going 95 km/h top speed, which is barely enough for legally riding on the highway. But in Hainan it is the beach where this bay goes! Transmission is a five-speed manual, sending power to all four wheels.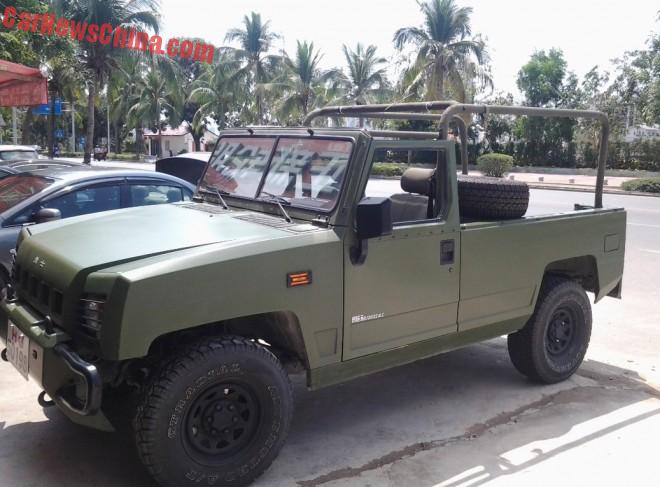 In the same haul HainanMan also met a Beijing Auto BJ2022JLC, the single-cab pickup variant of the famous Beijing Auto BJ2022 Brave Warrior. This is a real army car, with white military license plates. Power comes from a 3.6 liter six-cylinder turbo diesel. The troops are hangin' out in the bar, me bet.