Spy Shots showing the production version of the new 2016 Ford Taurus for the Chinese car market. The new Ford Taurus debuted last month on the Shanghai Auto Show, and it will hit the market in the third quarter. The Taurus features a conservative design with an odd all-black grille. The black car on the first photos is the top-sped variant with fancy LED headlights.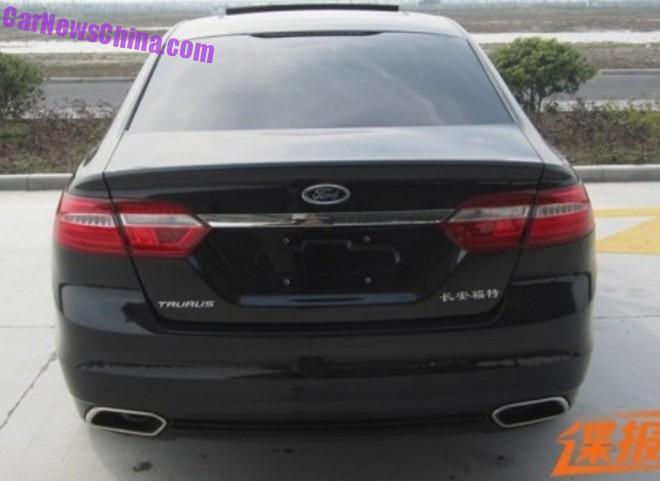 The 2016 Ford Taurus stands on a new platform called 'ABB', it will be manufactured in China by the long-running Changan-Ford joint venture. It is the first time that Ford is using the Taurus name in China. Chinese name is Jinniuzuo (金牛座).
The Taurus will be positioned above the highly successful Ford Mondeo (Fusion), which is made in China by Changan-Ford as well. Price for the Taurus will start around 300.000 yuan or 48.400 USD.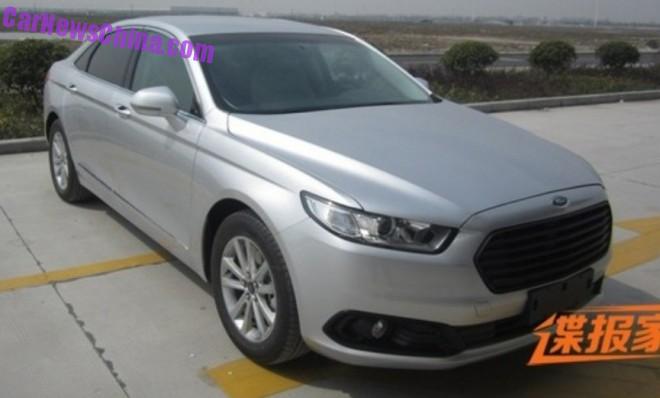 This is the base model with simple head and fog lights. Black grille even more visible here. Very fuzzy in a country where Bling is King and the grille alone counts as a status symbol, with each and every car maker fitting bigger and shinier stuff.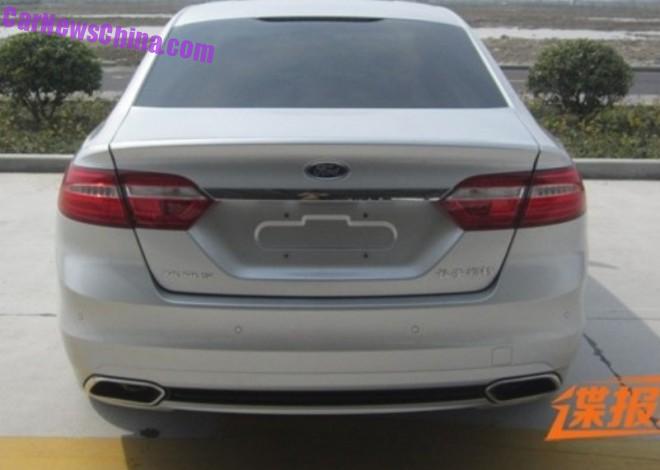 There will be three engines available: a 1.5 turbo four with 181hp, a 2.0 turbo four with 245hp, and a 2.7 turbo V6 with 329hp, and the latter will be one of the most powerful engines ever used in a made-in-China car.