The Chinese stock market is up like a bitch-done-her-job so the country needs more special edition Bentley cars. Here we have the massively expensive Bentley Mulsanne Mulliner 24K Gold Edition, it debuted yesterday on the Hong Kong Shenzhen Macau Auto Show in the great city of Shenzhen in Guangdong Province, one of the richest cities in country and home to the Shenzhen Stock Exchange.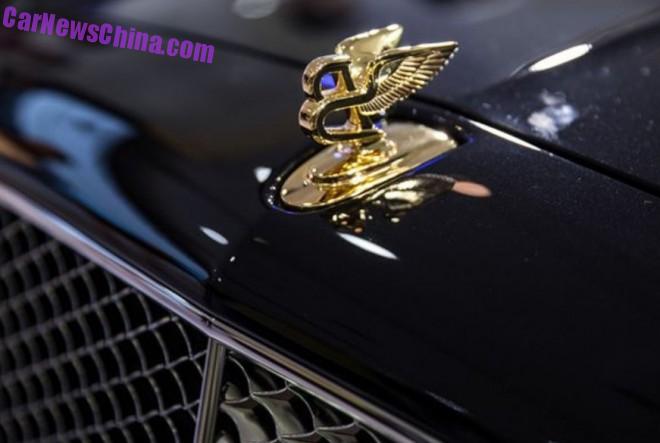 The Bentley Mulsanne Mulliner 24K Gold Edition is limited to, guess guess, 24 examples. It comes with a 24K gold Bentley hood ornament, a 24K gold Bentley badge on the back, some gold-colored special-edition badges, and gold-colored stitching in the interior. Crazy as that all might seem, it is actually a rather straight-forward special edition compared to the Four Seasons madness we met earlier on.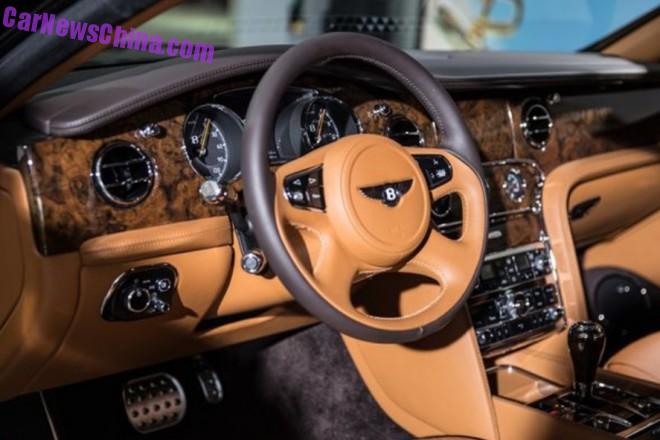 The interior is otherwise stock with loads of woods and leather. The Mulsanne Mulliner 24K Gold Edition is based on the base non-Speed Mulsanne, powered by the 6.8 liter twin-turbocharged V8 with 513hp and 1020nm. Price for all this gold & pretty is 7.28 million yuan or 1.17 million USD, and that is a hefty mark-up over the base car, which goes for 4.98 million yuan or 801.000 USD.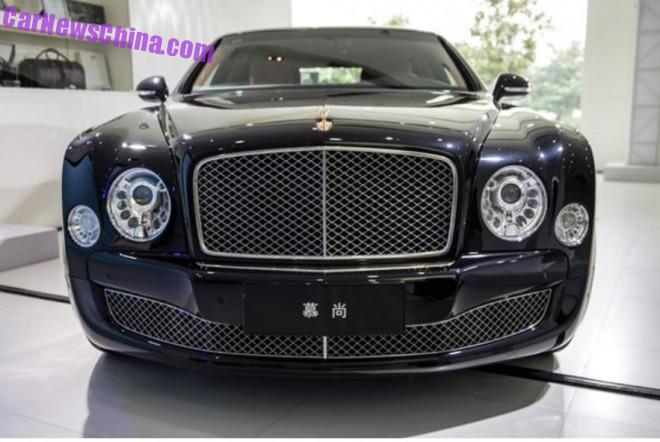 And that gold thingy on the bonnet isn't even that big! But no matter that, not all can be big in China, and the 24 cars will sell out in days without a doubt.