The much hyped Cadillac CT6 will be manufactured in China as well as in America, and that is why we have the very first Spy Shots, in the world, of the final production version. On the right just above the bumper sits the Shanghai-GM badge, the name of the joint venture that will build the big Caddy in China. Above that on the boot lid a '40T' badge, the Chinese designation for the '3.0TT' twin-turbo V6.
This engine delivers 405 horsepower, hence the '40T'. The Cadillac CT6 debuted in March in New York. Mass production in the U.S. will start 'late' this year, but the exact date is yet unknown. Mass production in China will start in November or December, with a market launch scheduled for early 2016.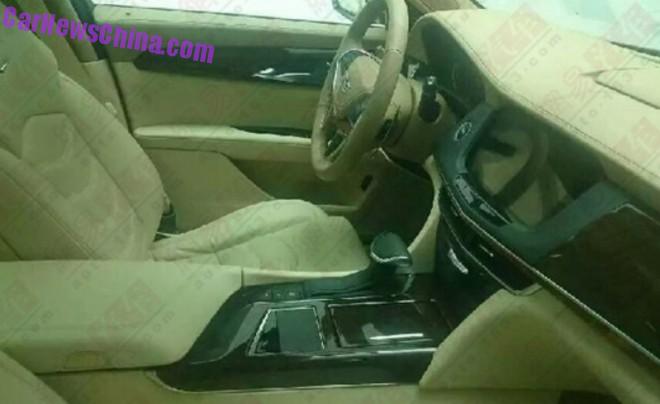 Size wise, the CT6 sits somewhere between the BMW 5-series and the 7-series (Benz E & S, Audi A6 & A8), which will make it hard to position in the hyper competitive Chinese market, a problem that has plagued the Cadillac brand for ages but that GM somehow cannot solve.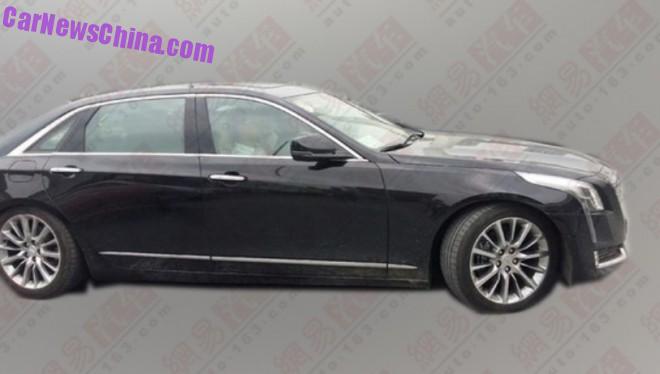 The CT6 will be available with three engines: a 2.0 turbo, a 3.0 V6, and the mentioned twin-turbocharged 3.0 V6. All engines will be mated to an 8-speed automatic, sending power to the rear wheels or to all wheels. The CT6 stands on the new 'Omega' platform that will also underpin a future large-sized Buick that will be exclusive for the Chinese market.